How to predict the future(s)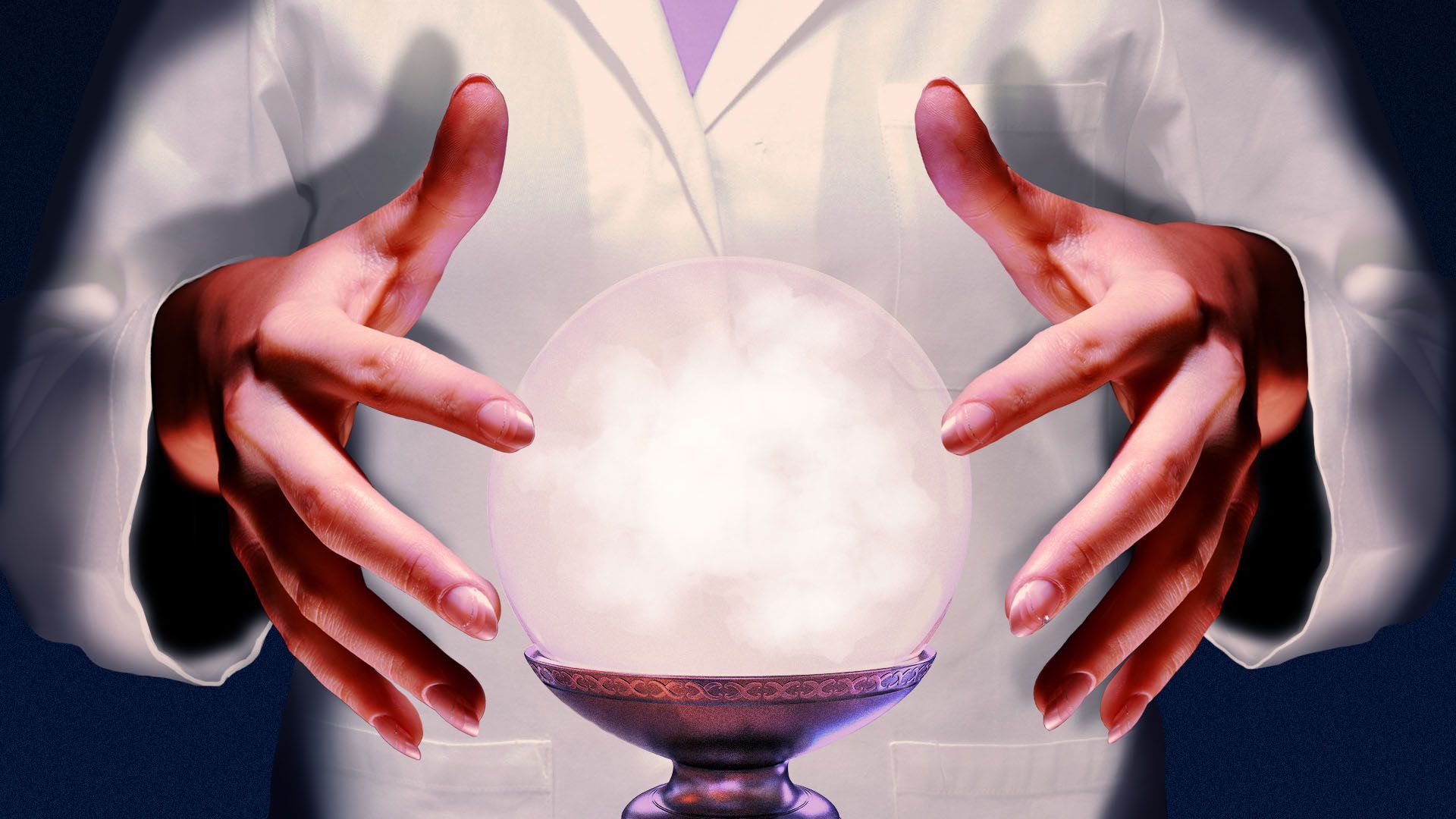 We live in interesting times, but scenario planning can help us make sense of the uncertainty to come.
Why it matters: Accurately predicting the future is impossible — who do you think you are, Hari Seldon? — but scenario planning can help governments and businesses prepare for the different possibilities that could be coming our way.
How it works: Scenario planning is a forecasting method that involves not making predictions per se, but "making decisions in the face of uncertainty," says Peter Schwartz, senior vice president of strategic planning at Salesforce.
Instead of locking in on one possible future, scenario planners develop multiple different possibilities and try to tease out how decisions made in the present can make those scenarios more or less likely to come true.
"It gives me guidance for making my decisions in the face of really fundamental uncertainty," says Schwartz, who has worked in the field for nearly 50 years.
Context: In September, Schwartz worked with Accenture Research and economic, policy and health experts to develop scenarios for navigating what he calls "the pandemic era."
The top line scenario is "the uplift": a return to robust global economic growth, assuming COVID containment improves, inflation doesn't spiral out of control, no variant worse than Delta emerges, and geopolitical tensions don't tighten.
Schwartz views the uplift scenario as "quite plausible" — in part because of continued progress against the pandemic — though he worries about the X-factor of inflation.
The other side: Should inflation keep rising, it could lead to a global shakeout, and possibly a recession — though even here, Schwartz and his colleagues foresee an ultimate recovery.
The worst scenario would involve the emergence of a more dangerous and vaccine-resistant variant, which would further disrupt supply chains and lead to a fracturing of the world into different geopolitical blocs.
The bottom line: By juggling multiple possible futures, companies, governments and even individuals can ensure they're ready for what comes — come what may.
Go deeper