Study: Benefits of in-person school outweigh COVID risks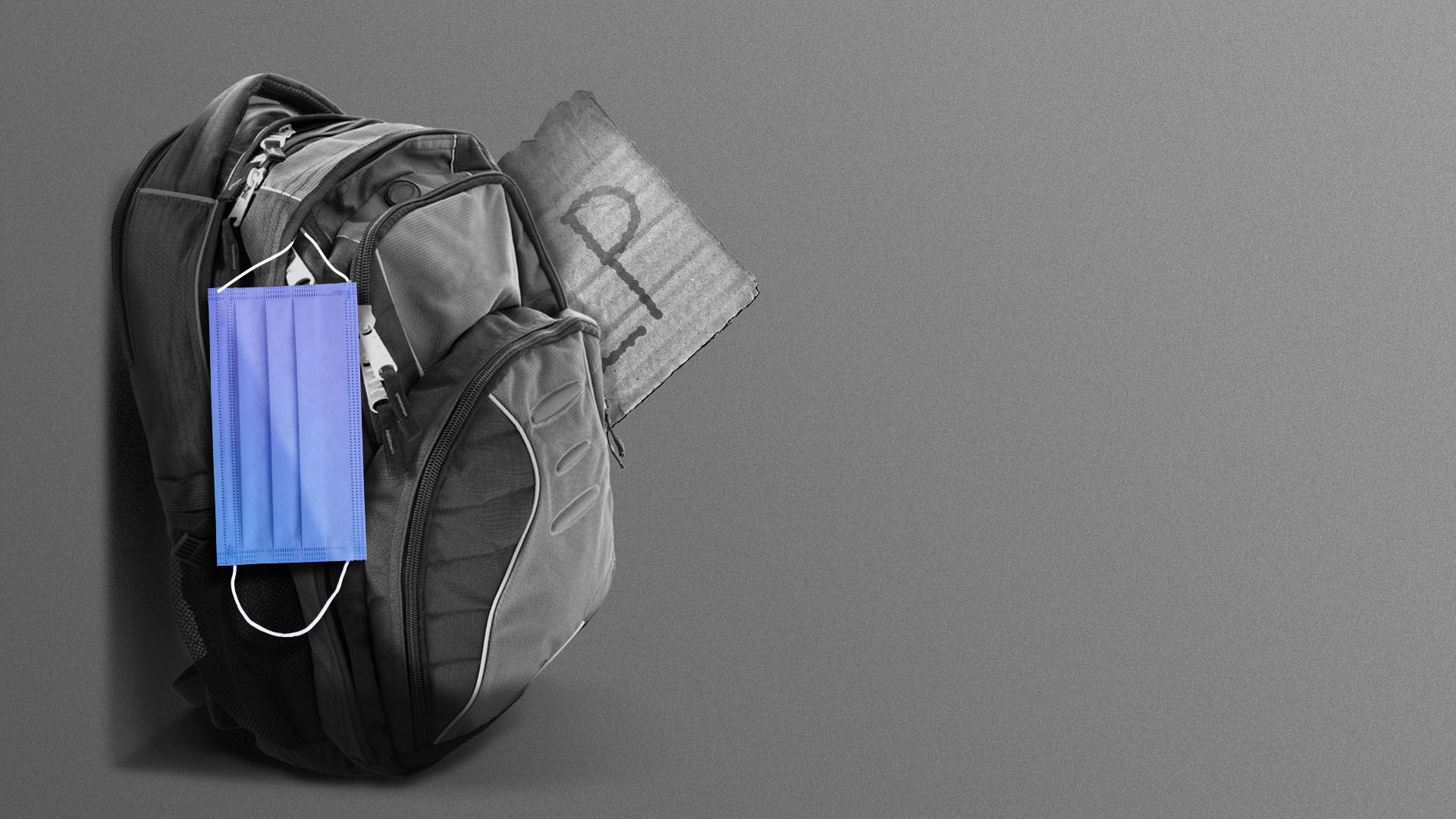 A new study looked at COVID-19 spread among schools and found that kids can safely remain in class with the proper mitigation measures.
Why it matters: The toll of learning loss due to the pandemic has been enormous.
With vaccines now approved for almost everyone older than 4 — and clear evidence that spread can be controlled in schools — classes should be able to remain open.
What's happening: In a perspective published in Science on Thursday, researchers in the U.K. reviewed studies from around the world on the impact of COVID-19 on children and the extent of spread in classrooms.
The researchers noted initial research found children "represented only a tiny fraction of total cases, hospitalizations, and deaths due to COVID-19 and invariably developed mild, transient, and self-limiting illnesses."
Further research found children were as likely to be infected as adults but less likely to transmit, and studies of schools that reopened with mitigation measures like masks and social distancing found outbreaks were limited both in classrooms and in the wider community.
What they're saying: "Although school closures may contribute to reducing transmission, by themselves, they would be inadequate in preventing community transmission and, consequently, the benefits of in-person schooling outweigh the risks," the researchers wrote.
By the numbers: A McKinsey analysis from July found the pandemic left students on average five months behind in math and four months behind in reading by the end of the 2020-21 school year, with worse effects on students in majority Black schools.
Schools around the U.S. are still shuttering because of COVID-19 outbreaks, though the number of closures has fallen through the fall, and the launch this week of vaccinations for 5- to 12-year-olds should provide further protection.
In the Washington, D.C., metro area, more than 10,000 of Prince George County's 130,000 students are still in virtual classes, largely because of parental anxiety.
What to watch... the uptake on vaccines for children, and whether more school districts adopt test-to-stay measures to minimize quarantines for exposed children.
Only four of the biggest 200 school districts are currently using test-to-stay.
Go deeper