"Finally, infrastructure week!": Biden hails passage of $1.2 trillion bill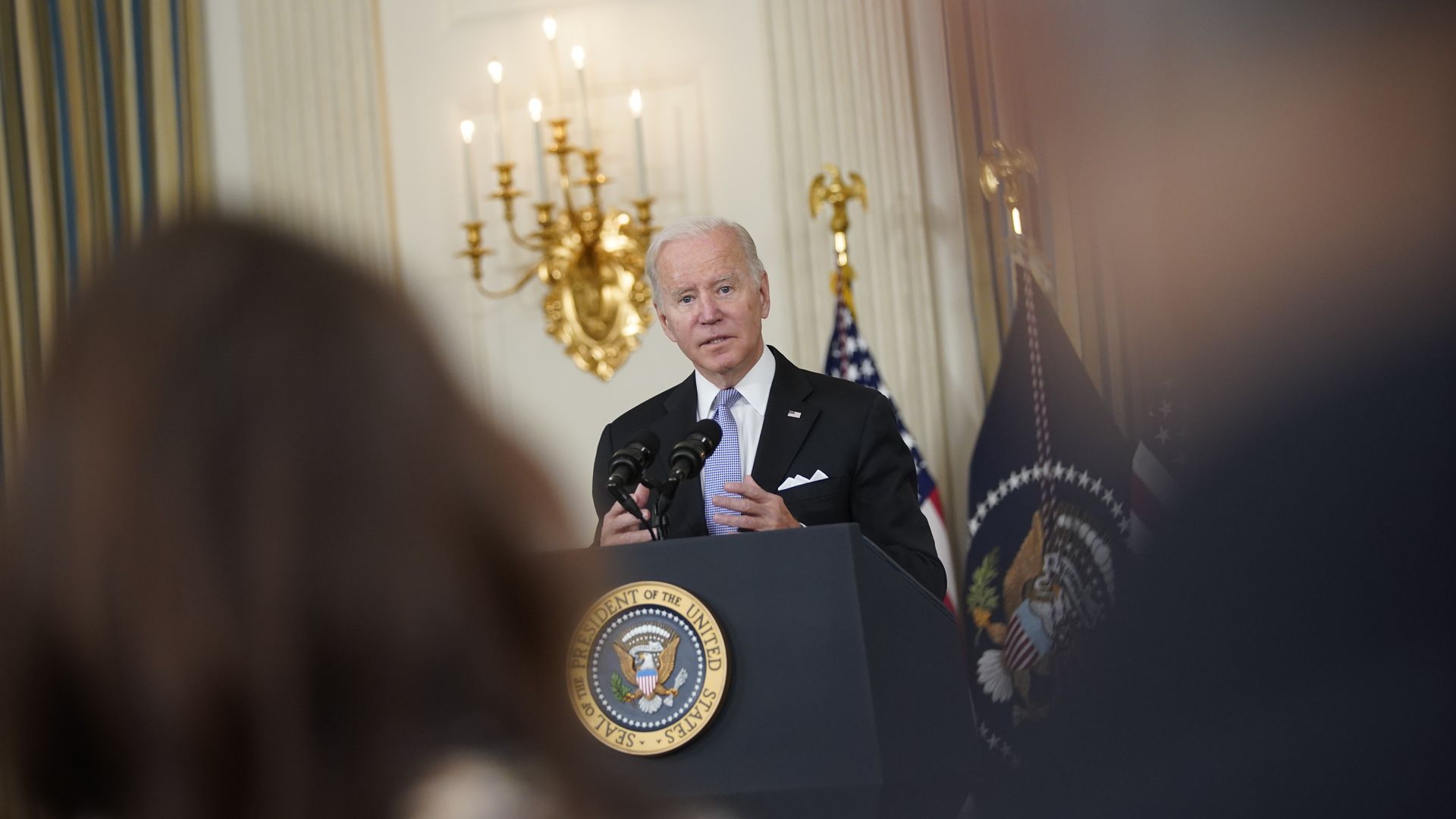 President Biden on Saturday hailed the passage of the $1.2 trillion bipartisan infrastructure bill as a "once-in-a-generation investment" that will create "millions of jobs" and "modernize our infrastructure."
The big picture: The bill's passage is a major win for the president after months of Democratic party infighting and negotiations.
"Finally, infrastructure week," Biden said at the White House. "I'm so happy to say that — infrastructure week!"
Flashback: The phrase, "infrastructure week," had become a Washington punchline, especially during Donald Trump's presidency after repeated attempts to focus on infrastructure were derailed or fizzled out, Reuters notes.
What he's saying: "Yesterday, we took a monumental step forward as a nation," Biden said, citing the growing job market, declining unemployment rate and the infrastructure bill. "And we're just getting started."
"In an economy that's changing so rapidly, this bill is for you," Biden added. "There will be jobs in every part of the country — red states, blue states, cities, small towns, rural communities, traveler communities."
"They want us to deliver, they want us to deliver. Democrats, they want us to deliver. Last night, we proved we can," Biden said.
What's next: Biden said that he would have a signing ceremony soon, before turning his attention toward the Build Back Better social spending package.
Go deeper: The infrastructure Republicans
Go deeper