Texas redistricting maps "dilute" voting power for people of color, lawsuit argues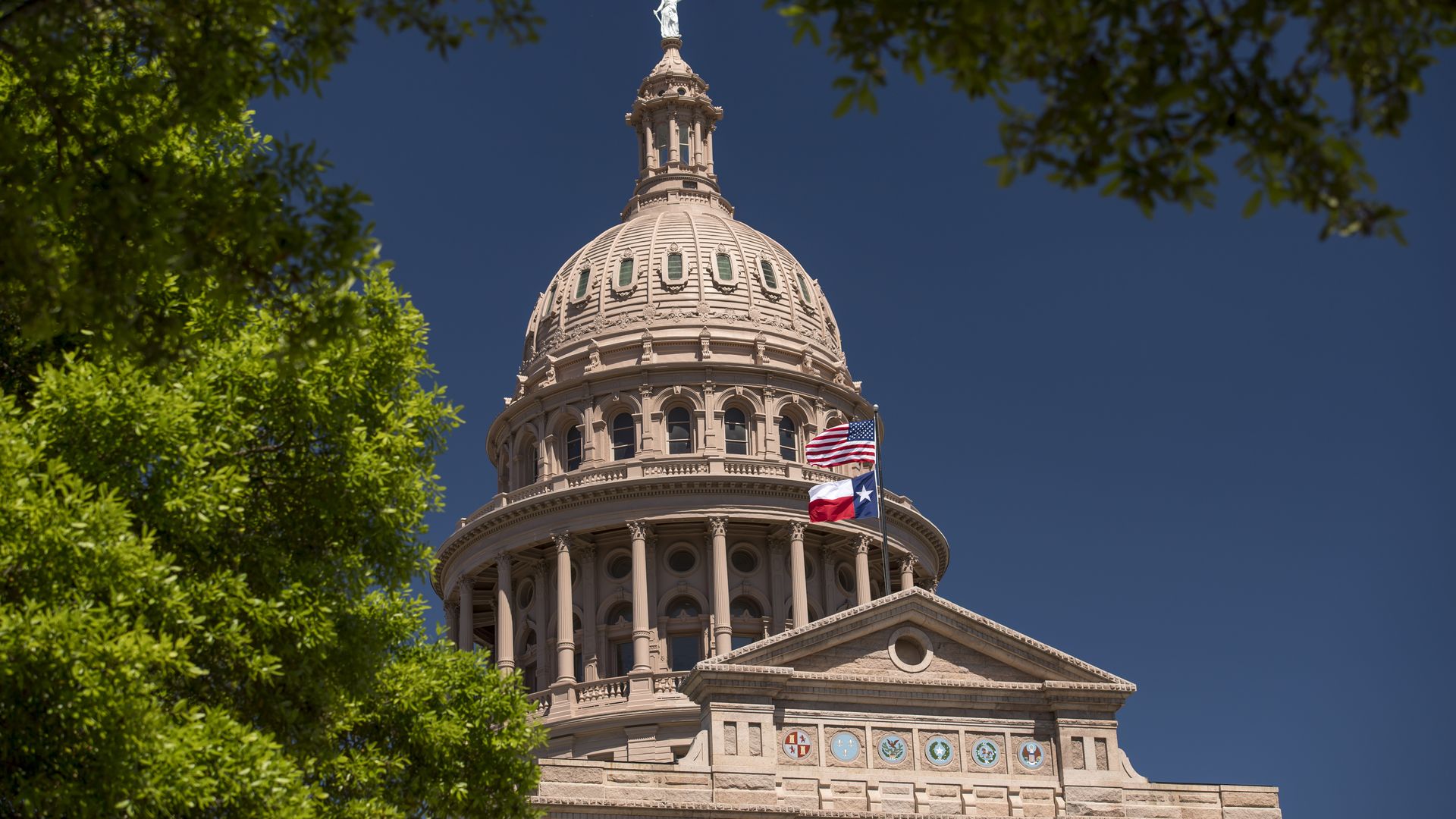 Texas' GOP-led state legislature passed redistricting maps based on the "unconstitutional and unlawful use of race," according to a new lawsuit filed Friday.
Why it matters: The new maps reduce the number of districts with Black and Hispanic majorities and come after recent census figures found that the state's growing and diverse populations don't bode well for Republicans.
Details: Filed in federal court in the Western District of Texas, the lawsuit alleges that race was the dominant factor in the Texas legislature's redistricting decisions.
"[T]he legislature and its line drawers not only completely ignored the astounding growth of communities of color in failing to create additional majority-minority districts, but actually reduced the number of majority-minority districts in the state," according to the lawsuit, which the Lawyers' Committee for Civil Rights Under Law filed on behalf of the Texas State Conference of the NAACP.
In these districts, lawmakers removed voters of color and added white voters in a bid to "dilute" the voting strength of Black voters and other voters of color, who are protected as groups that have historically faced racial discrimination in voting, per the lawsuit.
Don't forget: The redistricting process occurs every 10 years to account for population growth.
What they're saying: "These maps have a single-minded purpose, ensuring that a white voting bloc will have unquestioned control of the State for the foreseeable future without regard to their dwindling population and overall voter registration numbers," Gary Bledsoe, president of the Texas State Conference of the NAACP, said in a statement.
Ezra Rosenberg, co-director of the Voting Rights Project with the Lawyers' Committee for Civil Rights Under Law, called the maps "illegal chicanery" and a "perversion of justice that cannot stand."
They seek to "strip Black, Latinx, and Asian-American Texans of their voting power," added NAACP General Counsel Janette McCarthy Wallace. "We refuse to remain silent while others unlawfully try to prevent us from electing candidates of our choice."
The big picture: Texas has been the battleground for civil rights lawsuits in recent months.
Go deeper