State Dept. urges all U.S. citizens to leave Ethiopia "as soon as possible"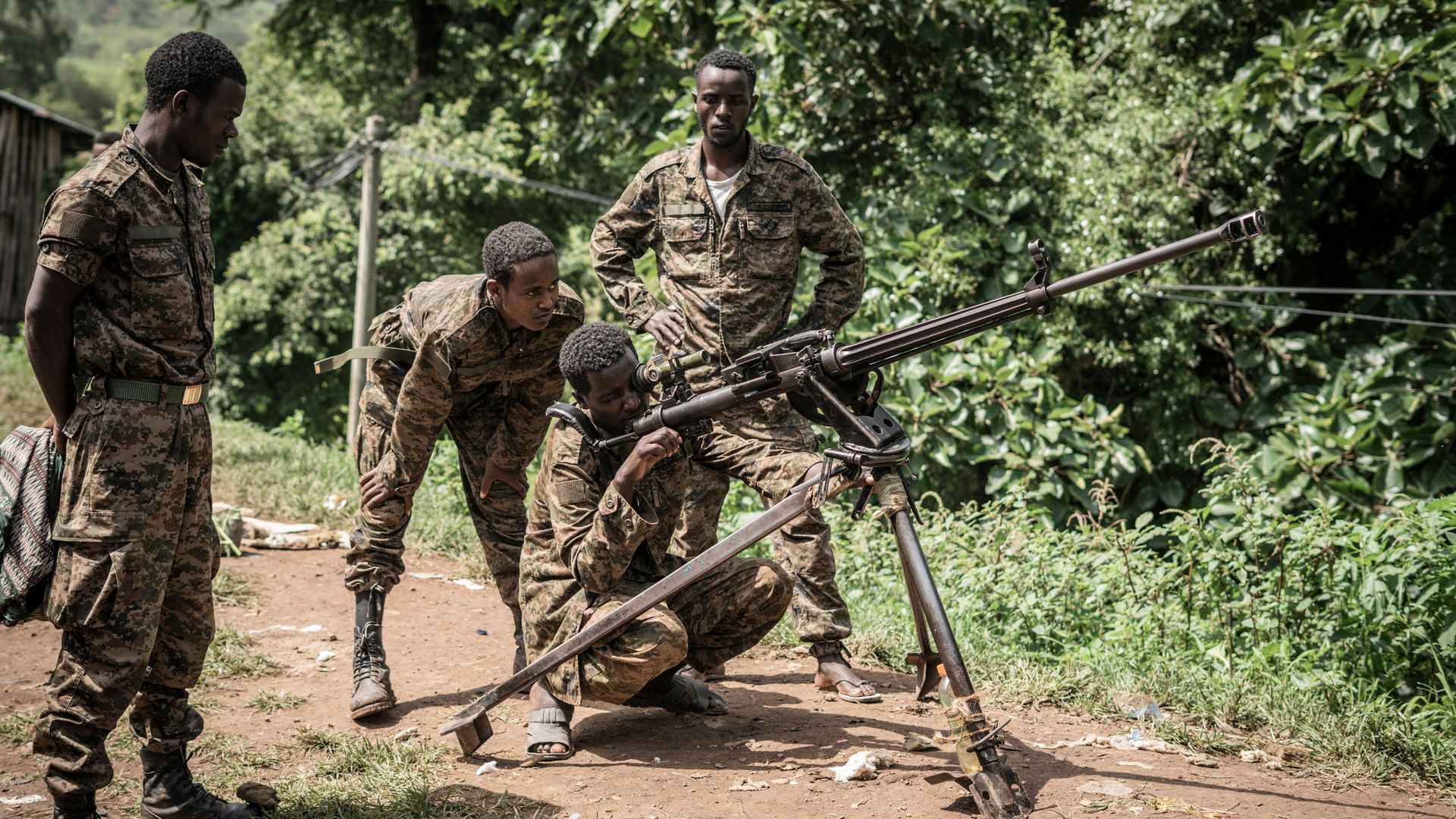 The U.S. Embassy in Ethiopia urged Americans to "leave the country as soon as possible" on Friday in response to rebel forces from the northern region of Tigray converging near the capital of Addis Ababa, calling the situation "very fluid."
Why it matters: Ethiopia's government declared a state of emergency on Wednesday over the presence of rebel forces, allowing Prime Minister Abiy Ahmed to impose curfews, order citizens into military service and restrict the news media.
The embassy allowed its nonemergency employees and family members to leave the country Thursday because of the conflict.
The big picture: The rebel push toward the capital is the latest escalation in a yearlong civil war that has killed thousands of citizens and threatens to tear apart Africa's second-most populous country.
Thousands of people in Ethiopia, especially in war-torn Tigray, face famine because of the conflict. United Nations leadership has accused Ethiopia's government of creating the famine by intentionally restricting aid to the region.
The Biden administration threatened in September to impose new sanctions on Ethiopian officials "responsible for, or complicit in, prolonging the conflict."
The warring parties have exchanged allegations of war crimes and genocide.
Go deeper: U.S. freezes aid to Sudan over military coup
Editor's note: This post has been corrected to reflect that the Biden administration threatened to impose sanctions in September (not earlier this month).
Go deeper