New COVID pill shows the need for widescale testing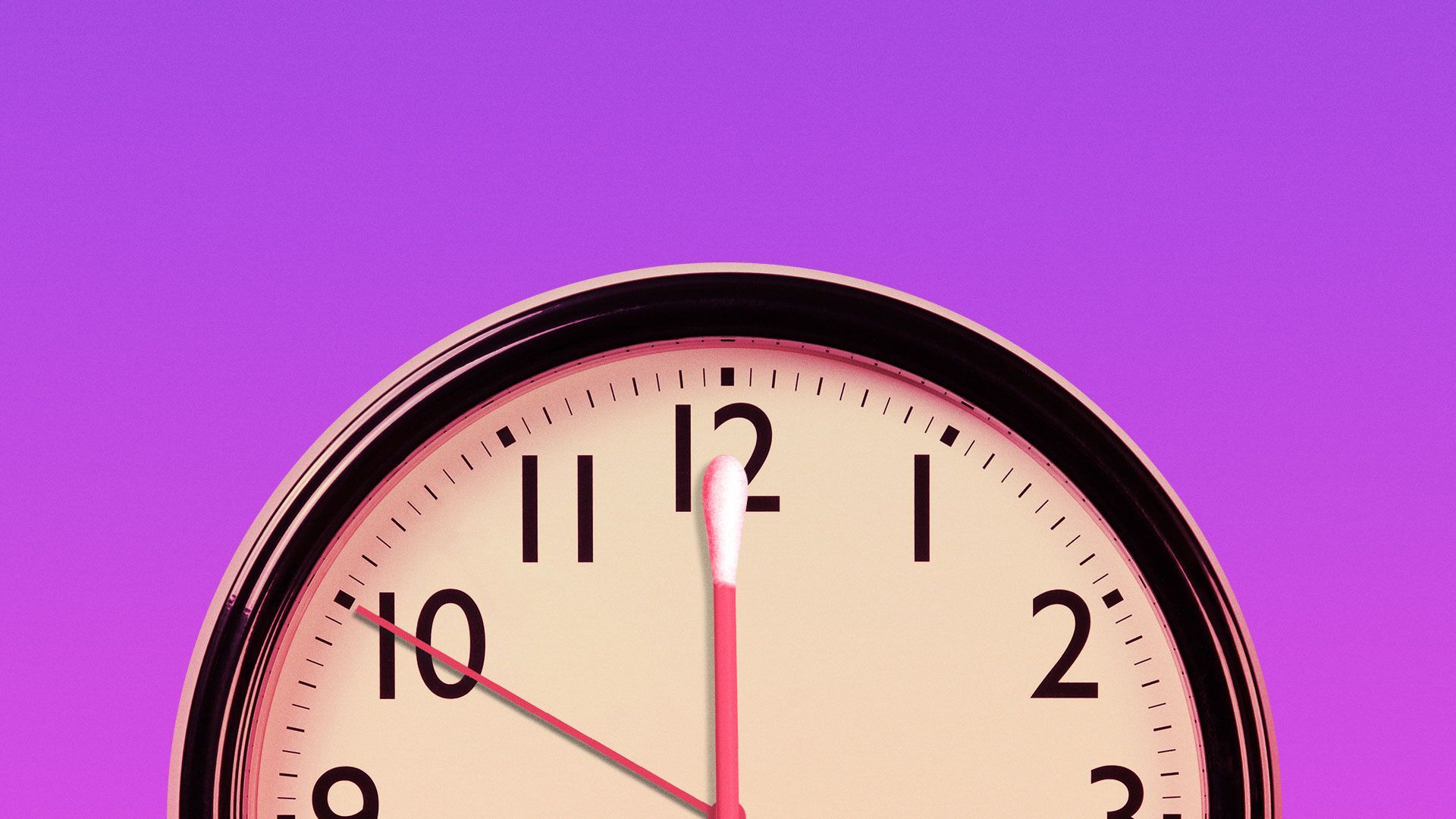 Pfizer's new COVID-19 antiviral is highly effective when given early in the course of an infection — underscoring the importance of cheap, easily accessible COVID-19 tests, including at-home rapid versions.
Driving the news: Pfizer's oral antiviral drug reduced the risk of hospitalization or death from COVID-19 by 89%, according to interim results from a mid-to-late-stage study announced by the company on Friday, my colleague Rebecca Falconer writes.
Notably, that protection came when treatment began within three days of developing symptoms.
Other treatments have shown success in preventing death among hospitalized COVID patients, but Pfizer's pill keeps them out of the hospital altogether — provided it's given in time.
The big picture: Getting the most out of treatments like Pfizer's will require ensuring that people can easily and regularly get tested — or test themselves — for COVID-19.
The catch: More than 18 months into the pandemic, the U.S. is still struggling to manage testing — both lab-based PCR tests and rapid, at-home diagnostics.
Between the lines: An investigative piece published by ProPublica this week outlined the regulatory failures and lack of public support that delayed at-home tests in the U.S. for months and have kept them expensive and hard to find since.
The U.K., by contrast, provides up to seven free at-home tests for people who can't get tests at work or home, while Germany long provided such tests free of charge.
While the Biden administration has invested billions to expand the supply of rapid tests, diagnostics are still limited and costly, and vaccine mandates — which often include a regular screening option — will further stress supplies.
What's next: Making rapid, at-home diagnostics for diseases more available could provide benefits that go beyond COVID-19.
Tamiflu, for instance, can reduce the severity of a flu infection, but it works most effectively if taken shortly after symptoms commence — symptoms that often resemble those of other respiratory illnesses.
At-home flu tests could make that possible.
Go deeper