NBA to investigate Phoenix Suns owner after racism, misogyny allegations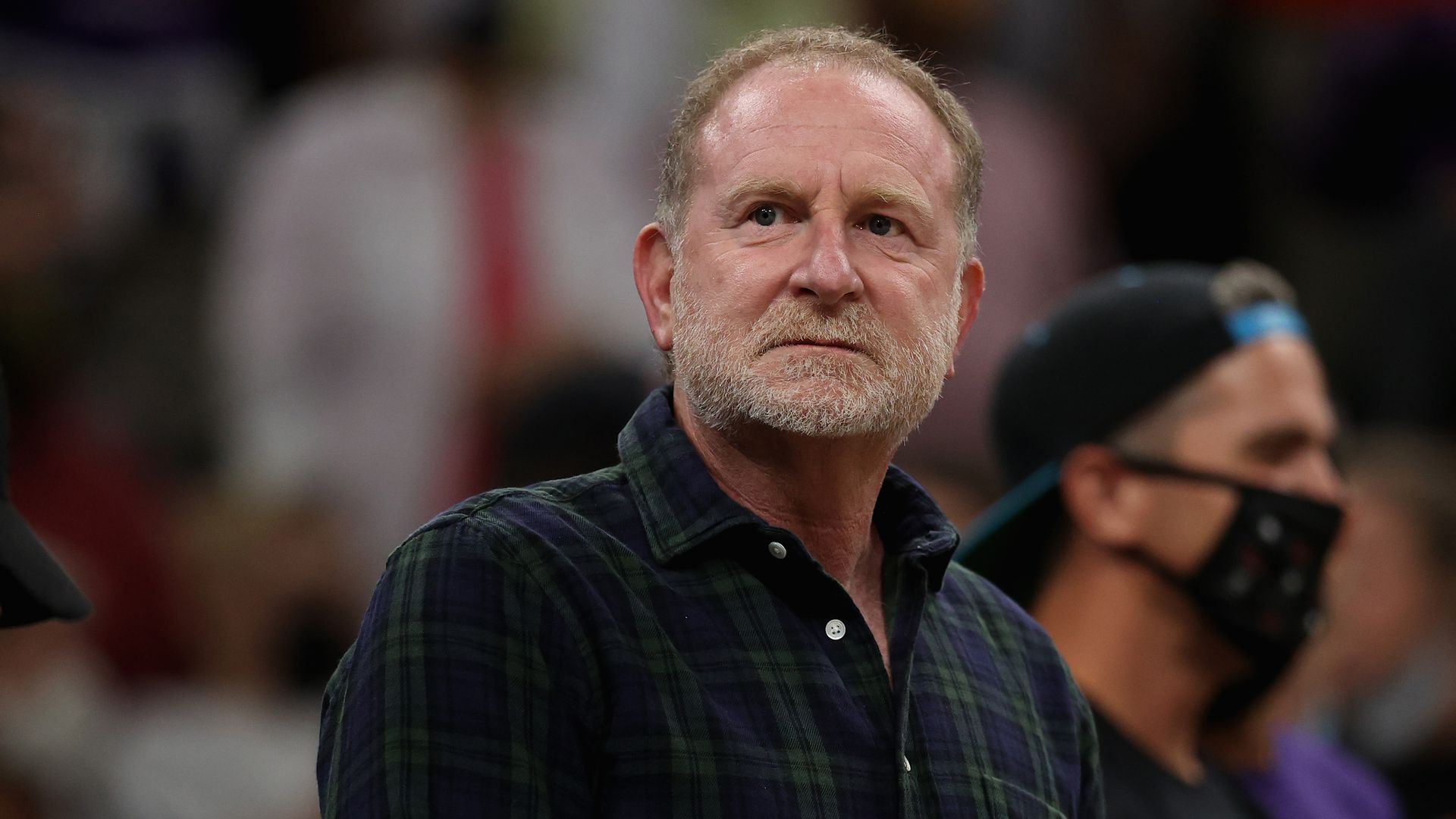 Phoenix Suns owner Robert Sarver was the subject of a scathing ESPN report Thursday alleging nearly two decades of racism, misogyny and sexual harassment.
The backdrop: Sarver, a Tucson, Arizona-based banking and real estate mogul, bought the Suns in 2004 for a then-record $401 million.
The Suns have made the playoffs six times in 17 seasons under Sarver, and he's employed nine head coaches, including seven in an eight-season span.
Over 70 former and current team employees were interviewed for the report, many of whom described a toxic and sometimes hostile work environment.
What they're saying: The report includes stories of Sarver using the N-word, sharing stories of his wife performing oral sex on him, and other reprehensible behavior.
"There's literally nothing you could tell me about him from a misogynistic or race standpoint that would surprise me," said a former Suns executive.
"The level of misogyny and racism is beyond the pale," said one Suns co-owner. "It's embarrassing as an owner."
"If the commissioner comes in and investigates to see what the f--k is going on in Phoenix, [he] would be appalled," said a current employee.
"I don't like diversity," Sarver allegedly replied to former coach Earl Watson in 2016, when Watson, who is Black and Hispanic, said he felt the organization lacked diversity.
The other side: Sarver denied the allegations or otherwise explained them away as misunderstandings or poor attempts at humor.
"I've never called anyone or any group of people the N-word ... I don't use that word," he said through lawyers.
"None of what's been said describes the Robert Sarver I know, respect and like," said Suns GM and 14-year NBA veteran James Jones.
What to watch: The NBA has opened an investigation into Sarver. Seven years ago, former Clippers owner Donald Sterling was banned from the league after similar reports — and audio recordings — of racist and sexist behavior surfaced.
Go deeper