LGBT rights group in China halts work amid crackdown on social activism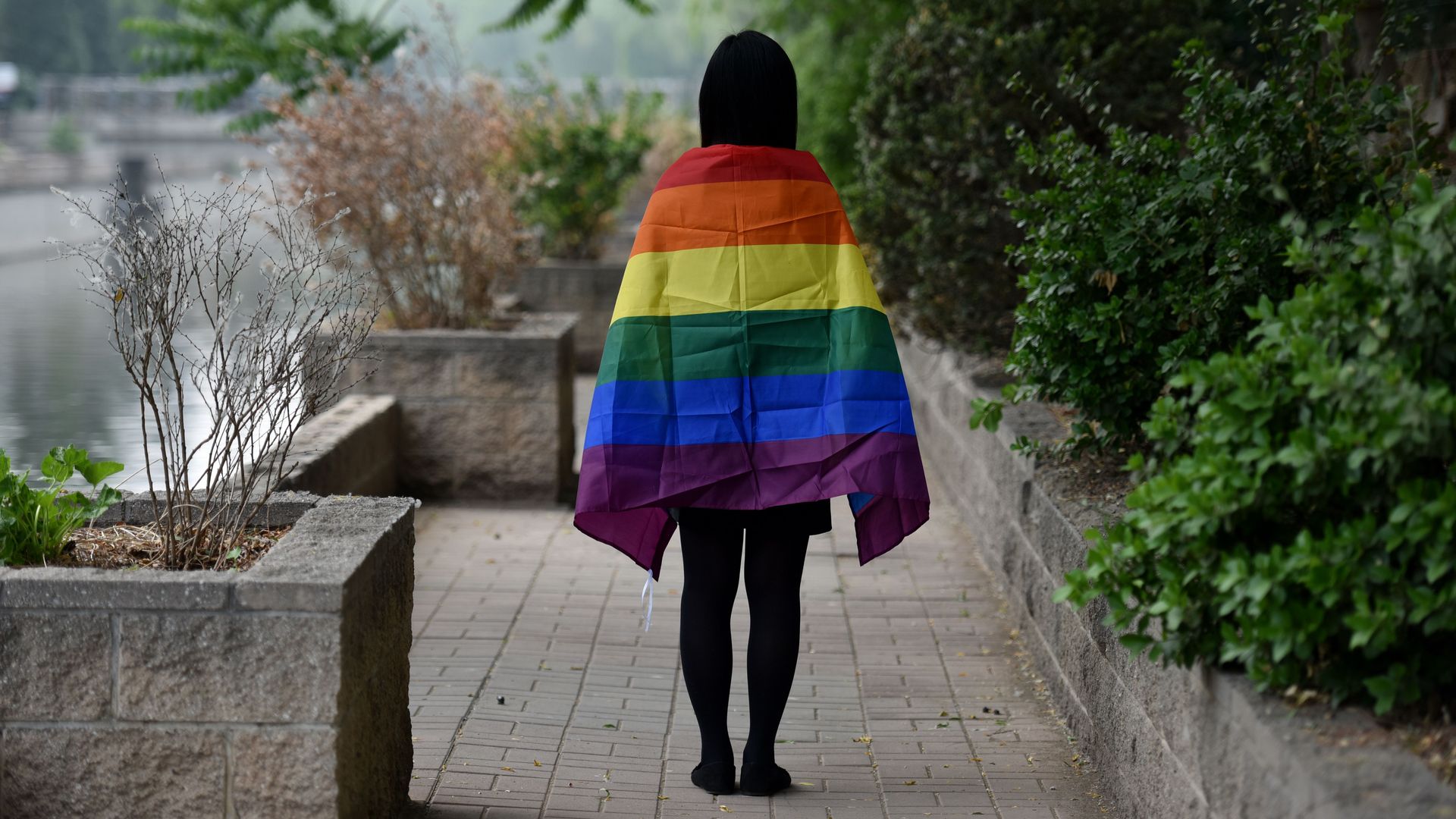 LGBT Rights Advocacy China, an influential Chinese advocacy group, abruptly announced Thursday it was disbanding but did not disclose why, AP reports.
Why it matters: The group, which advocated for same-sex marriage and the protection of gay rights and provided legal support for the LGBT community in China, is shutting down amid a governmental clampdown on social activism.
What they're saying: "We are grateful for all your companionship and support over the years. Please accept our sincere apologies for any inconvenience caused," the group said in its final posts on WeChat, according to the South China Morning Post.
"There may still be many uncertainties in the future, but we look forward to the day when the clouds have dispersed and we can see the blue sky again," the post continued.
Thought bubble, via Axios' Bethany Allen-Ebrahimian: The LBGTQ community was one area that the Chinese state didn't seem to feel threatened by, so there was social (if not legal) progress and relative openness for a while. But now even that is being targeted.
The big picture: Homosexuality in China was decriminalized in 1997. Same-sex marriage is still illegal, but couples have found ways to gain statuses that are similar to civil unions, according to SCMP.
China's Ministry of Civil Affairs said it has disbanded 3,300 social organizations that it has deemed illegal and shut down some 200 illegal websites and social media accounts, according to AP.
There are other LGBT organizations still operating in the country, but LGBT Rights Advocacy China was one of the few that prioritized passing legislation that would secure more gay rights.
The country's National Radio and TV Administration in September banned effeminate men from appearing on TV and warned broadcasters to avoid promoting "vulgar internet celebrities," AP reports.
Go deeper: Yahoo shuts down services in China
Go deeper