Republican-led states begin legal fight over Biden vaccine mandate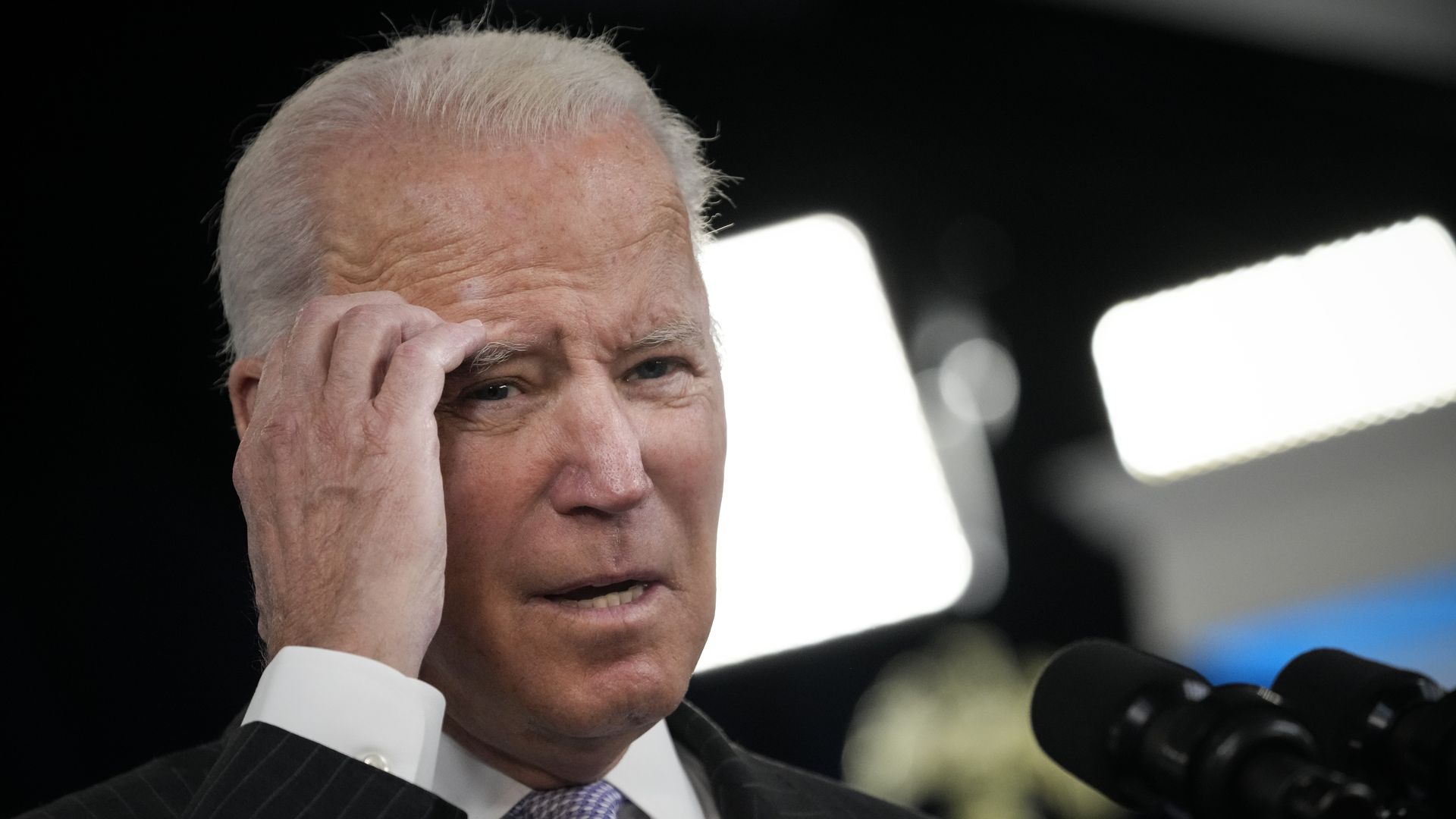 More than 15 states across the U.S. have filed lawsuits against the Biden administration over its federal vaccine mandate for companies with at least 100 employees.
Driving the news: Attorneys general in 11 states filed a lawsuit on Friday against the administration, calling the mandate "unconstitutional, unlawful and unwise."
The states participating in the lawsuit are Missouri, Arizona, Montana, Nebraska, Arkansas, Iowa, North Dakota, South Dakota, Alaska, New Hampshire and Wyoming.
The lawsuit was primarily brought by 10 Republican attorneys general. Iowa's Democratic attorney general, Tom Miller, also joined in the suit.
State of play: On Thursday, three other states — Ohio, Kentucky and Tennessee — sued the government just hours after the mandate was announced. The plaintiffs say that President Biden signed an "unlawful executive order, adding that "our system does not permit agencies to act unlawfully."
Additionally, Louisiana, Indiana and Mississippi filed a lawsuit and said that the vaccine mandate "suffers from a host of fatal flaws." It says that the mandate "usurps State authority," provides "no reasoning whatsoever" and "violates a litany of constitutional restraints."
Last Friday, Texas individually sued the administration. The state attorney general, Ken Paxton, said the government "has repeatedly expressed its disdain for Americans who choose not to get a vaccine" and has committed "abusive federal overreach."
Zoom in: Indiana's attorney general, Todd Rokita, said he plans to file a total of three lawsuits: The one filed along with Louisiana and Mississippi, one challenging the mandate for federal contractors, and another against the vaccine mandate for those working in nursing homes, hospitals and institutions that receive funding from Medicare and Medicaid.
What's next: Georgia state officials said in October they also plan to file a lawsuit, along with South Carolina, West Virginia, Idaho, Alabama and Kansas.
Florida Gov. Ron DeSantis (R) said Thursday the state will file a lawsuit against the Biden administration after the mandate is published in the Federal Register.
Catch up quick: Biden on Thursday announced that employers with more than 100 employees must ensure their workers are fully vaccinated or tested weekly by Jan. 4, 2022, or face federal fines starting at nearly $14,000 per violation.
Go deeper