HHS cancels pandemic contract with troubled vaccine maker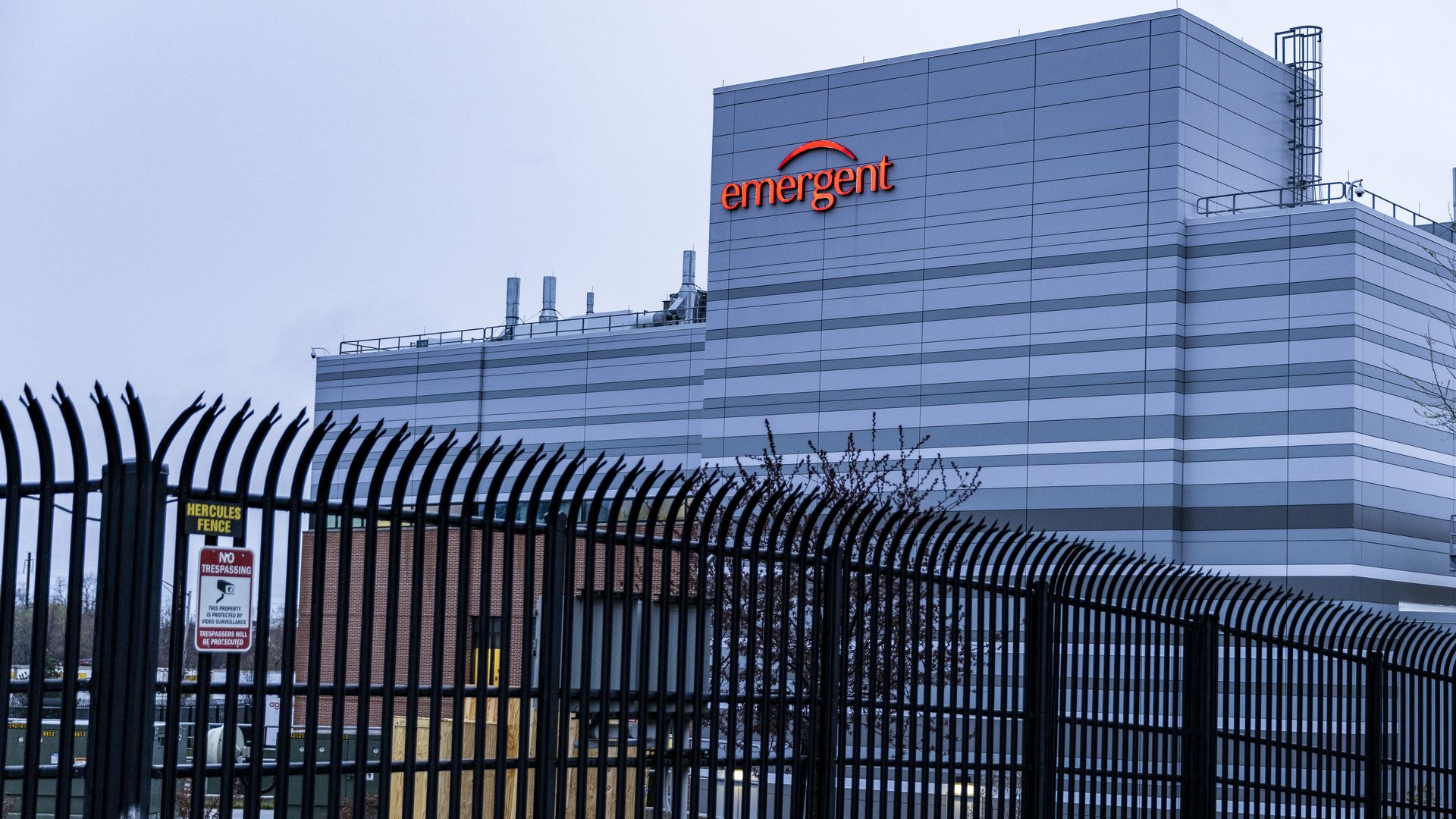 The Department of Health and Human Services canceled a long-standing pandemic preparedness contract with Emergent BioSolutions, a pharmaceutical manufacturer that ruined 15 million doses of Johnson & Johnson's COVID-19 vaccine in March, the company disclosed in an earnings report.
Why it matters: The contract, originally worth $650 million, was expanded under Operation Warp Speed to increase the company's capacity to produce materials for COVID-19 vaccines.
Emergent will now forgo roughly $180 million because of the contract's termination, though it still maintains other contracts with the U.S. government and will continue producing vaccines for J&J.
The big picture: Emergent BioSolutions workers at its Baltimore plant contaminated the doses by conflating ingredients between J&J's and AstraZeneca's vaccines.
Go deeper: The new COVID vaccine rivals
Go deeper