Biden urges lawmakers to "vote yes right now" on infrastructure, social spending bills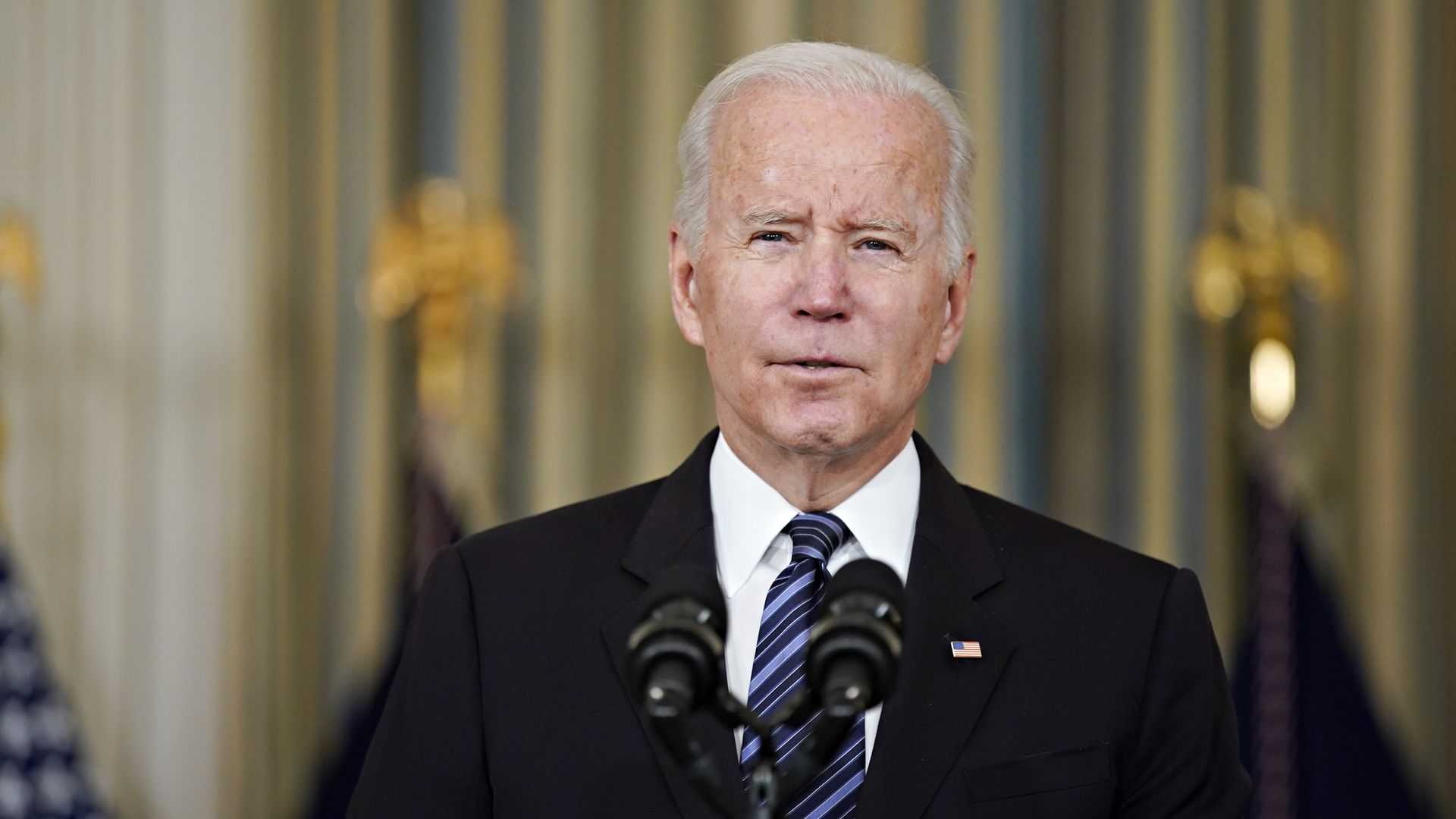 President Biden urged lawmakers to vote in favor of his $1.75 trillion social spending bill and $1.2 trillion infrastructure bill, as Democratic leadership pushed for votes on both bills Friday.
What he's saying: "I'm asking every ... member of the House of Representatives to vote yes on both of these bills right now. Send the infrastructure bill to my desk. Send the Build Back Better bill to the Senate," Biden said.
"Let's build an incredible economic progress," he added.
As of Friday morning, it was still unclear when the House would vote, as several moderates said they would vote "no" on the BBB without a CBO score.
Go deeper