"Age of Empires IV" humanizes history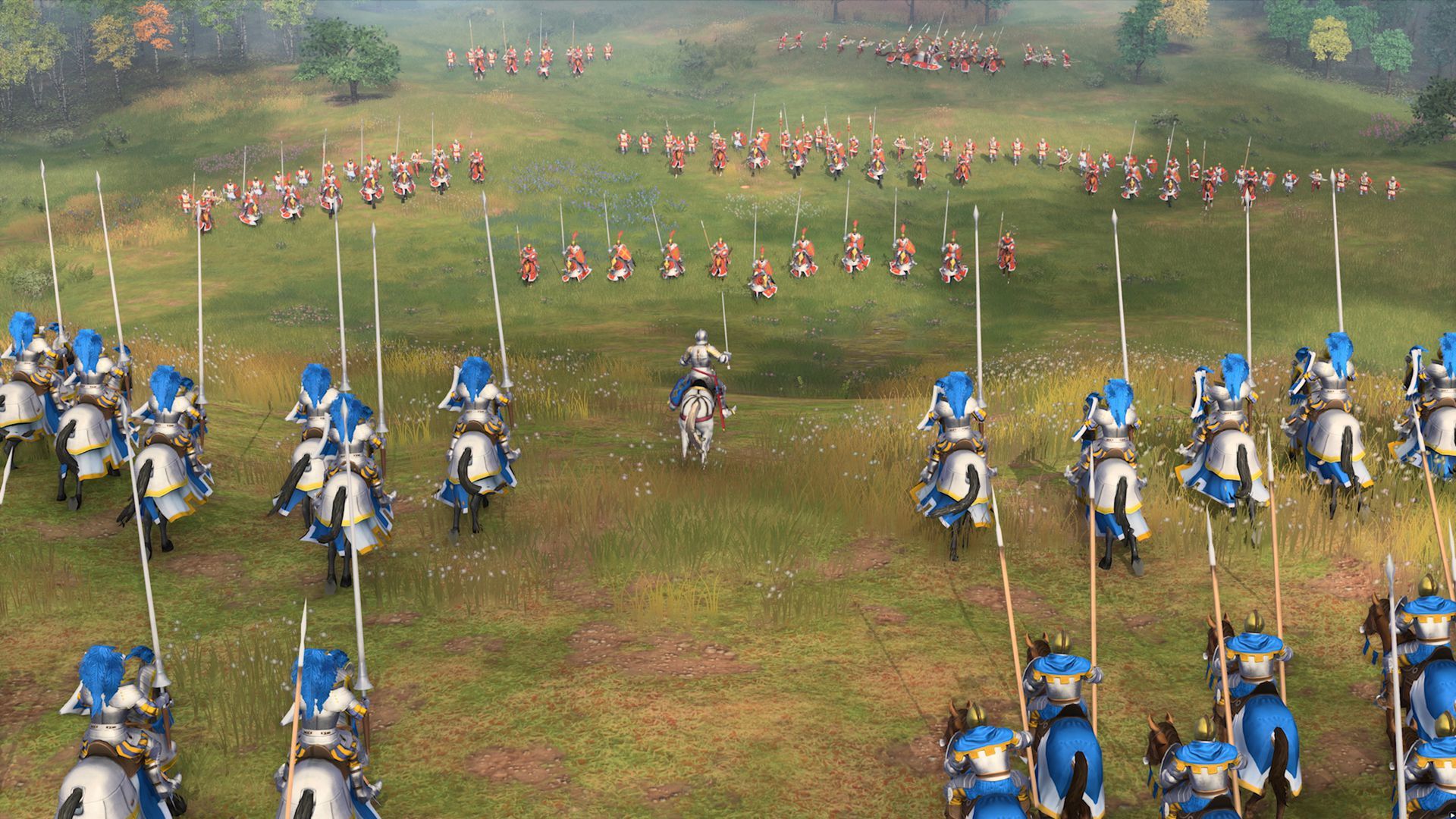 For Relic Entertainment and World's Edge, crafting their latest real-time strategy PC title, "Age of Empires IV," was more than just a matter of making a fun game — it also came with a responsibility to accurately and fairly capture a wide range of cultures.
Why it matters: "Age of Empires IV" is set in historical eras like the Mongol Empire or the Hundred Years' War, and its treatment of the past can influence how players view those cultures and what they take from the game.
World's Edge franchise narrative director Noble Smith told Axios that for some fans, "Age of Empires" is how they learned to love history. "That's a huge responsibility," he said.
In past games, the team has gotten things wrong, he said. "There were things that were hurtful, things that were offensive."
That includes representation of Indigenous people and Native Americans in "Age of Empires III," which they attempted to amend in the "Definitive Edition." The team updated everything from languages to tribe names.
"We took a lot of those learnings right from the start," said Smith, adding that the team didn't want to make those same mistakes in "Age of Empires IV."
How it works: Crafting an accurate game requires planning at the earliest stages of production.
The team consulted with 18 behind-the-scenes experts and 28 expert presenters — a range including historians, linguists and cultural advisers — to nail the details.
One example: An early version originally allowed Islamic civilizations to hunt boar — a practice that would be forbidden in the real world. Instead, the developers changed the mechanic to build orchards.
The bottom line: The overarching goal was to create a "humanized history," said Philippe Boulle, narrative lead at Relic Entertainment.
It's "doing for history what 'Top Gear' had done for car culture — making it accessible, making it engaging to a modern audience."
Go deeper