UN says food prices hit new 10-year peak in October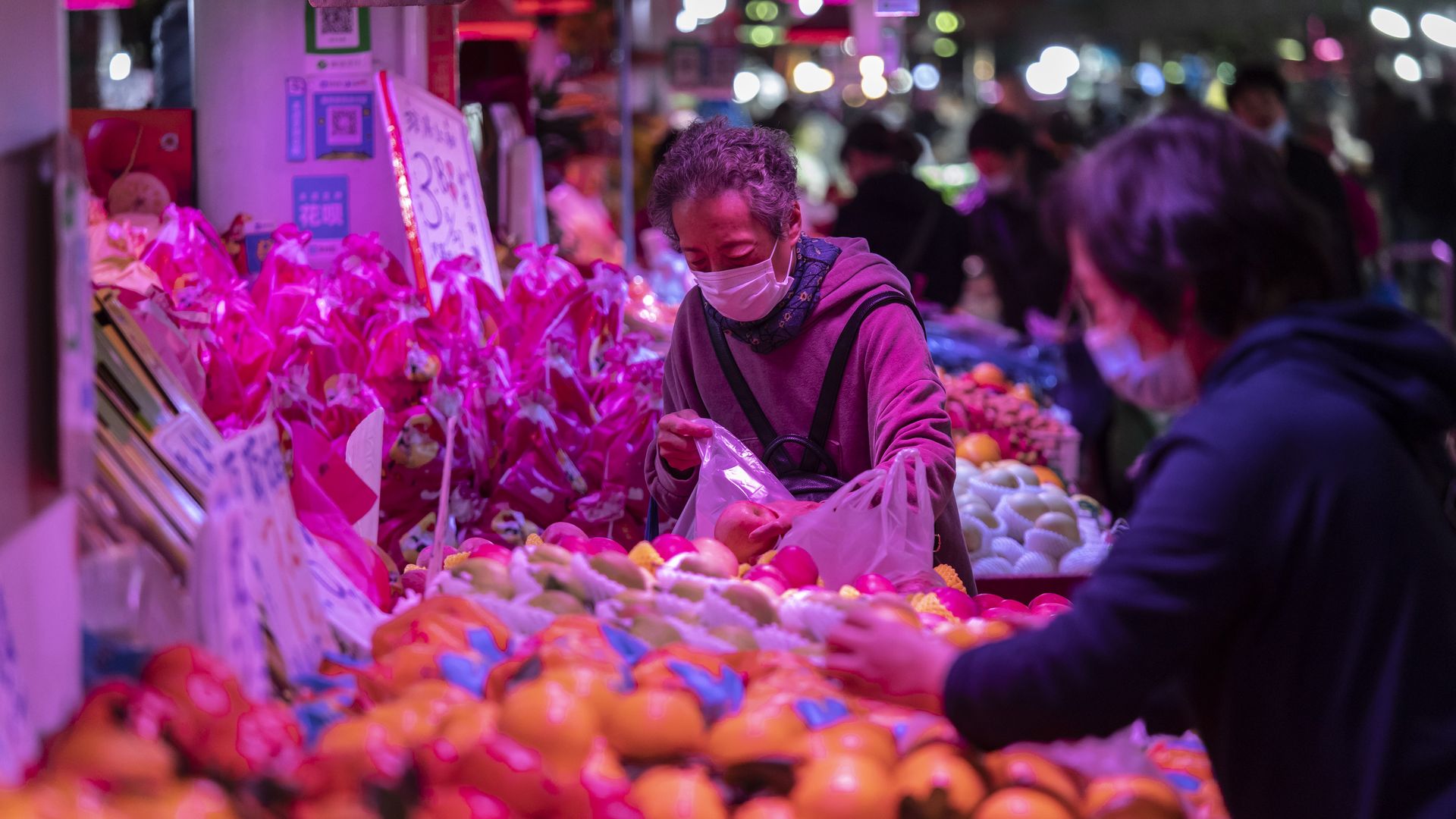 The United Nation's Food and Agriculture Organization (FAO) said Thursday that world food prices reached their highest level since July 2011 in October, rising for a third month in a row.
Why it matters: Costlier food contributes to political discontent around the world, especially in countries where large portions of the population live close to the edge of hunger, writes Axios' Bryan Walsh.
By the numbers: FAO's price index averaged 133.2 points in October, up 3% from September.
The UN's food agency said the increase was in part caused by price hikes for cereals and vegetable oils.
Its index for cereals increased by 3.2% from the previous month despite an expected record world cereal production this year. Lower harvests in the United States, Russia and Canada caused wheat prices to jump by 5%.
Its vegetable oil index rose 9.6% — an all-time high — in part because of higher palm oil prices from labor shortages in Malaysia.
The big picture: There are indications that increasing food prices have contributed to political change and unrest in some countries this year.
Go deeper ... UN report: North Korea faces growing food crisis, economic hardship
Go deeper