Truck driving is a desk job at this freight tech company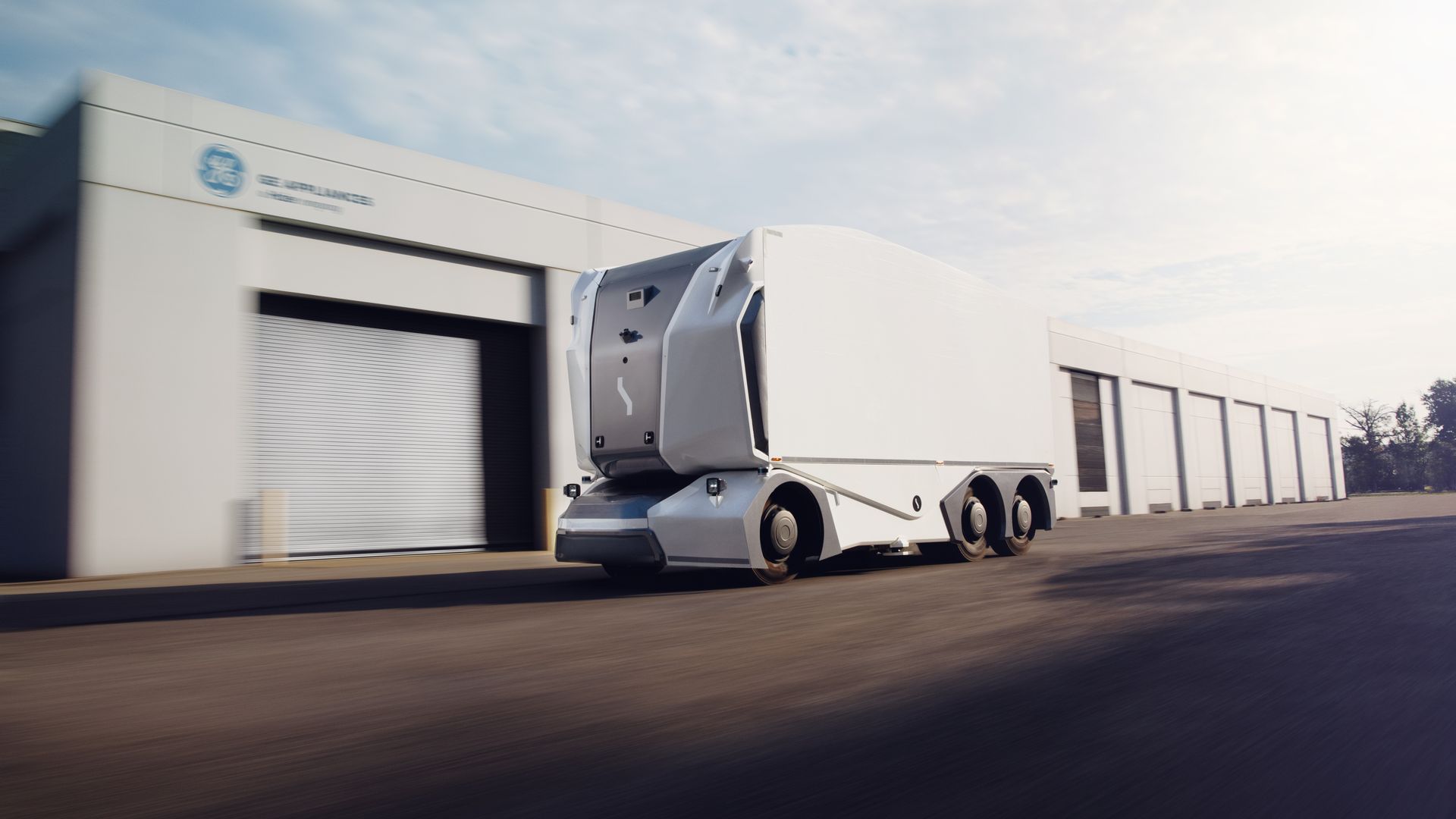 Truck driving is becoming a desk job at Einride, the Swedish company whose electric Pods are now plying the freight yards at GE Appliances' 750-acre campus in Louisville, Kentucky.
Why it matters: The company's fleet of electric, autonomous trucks could be a model for the commercial freight industry, which faces a shortage of truck drivers and demands to reduce its carbon emissions.
How it works: Einride's trucks don't have a cab, which means there's no room for a driver on board.
Instead, the trucks operate autonomously, with a remote truck driver — or "Pod operator" — monitoring the journey behind a computer screen, ready to take over if necessary.
For example: a remote operator could take the wheel virtually to navigate a construction zone or handle last-minute instructions in a dynamic loading dock.
The goal is for remote drivers to monitor and control as many as 10 Pods at once, CEO and founder Robert Falck tells Axios.
Having a "human in the loop" allows the technology to be more readily adopted — in stages, he says.
The trucks will start in private freight yards, then gradually move to public roads and highways.
"Our ambition is to have at least 90% autonomous for different routes," he said.
Yes, but: U.S. regulations don't currently allow such trucks on public roadways, which means their practical use could be limited for some time.
Driving the news: Einride this week announced it is setting up U.S. operations in New York and introduced a U.S. version of its Einride Pod and a new Flatbed Pod.
It plans to create more than 2,000 U.S. jobs within five years, including remote Pod operators.
Remote drivers will have better pay, safer working conditions "and much better coffee," which could make the job more attractive, Falck said.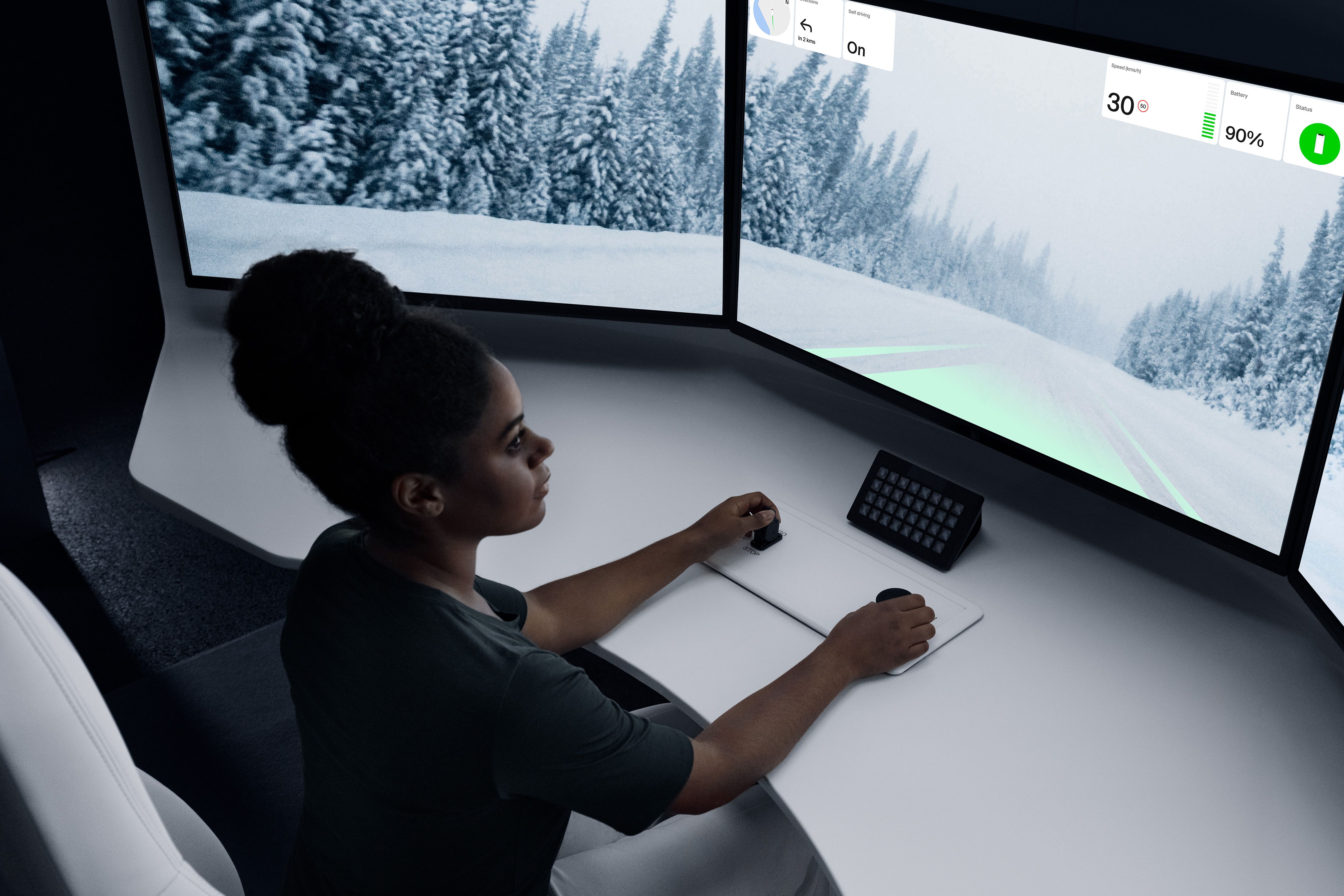 Go deeper