Senate confirms Robert Santos to become first Latino Census director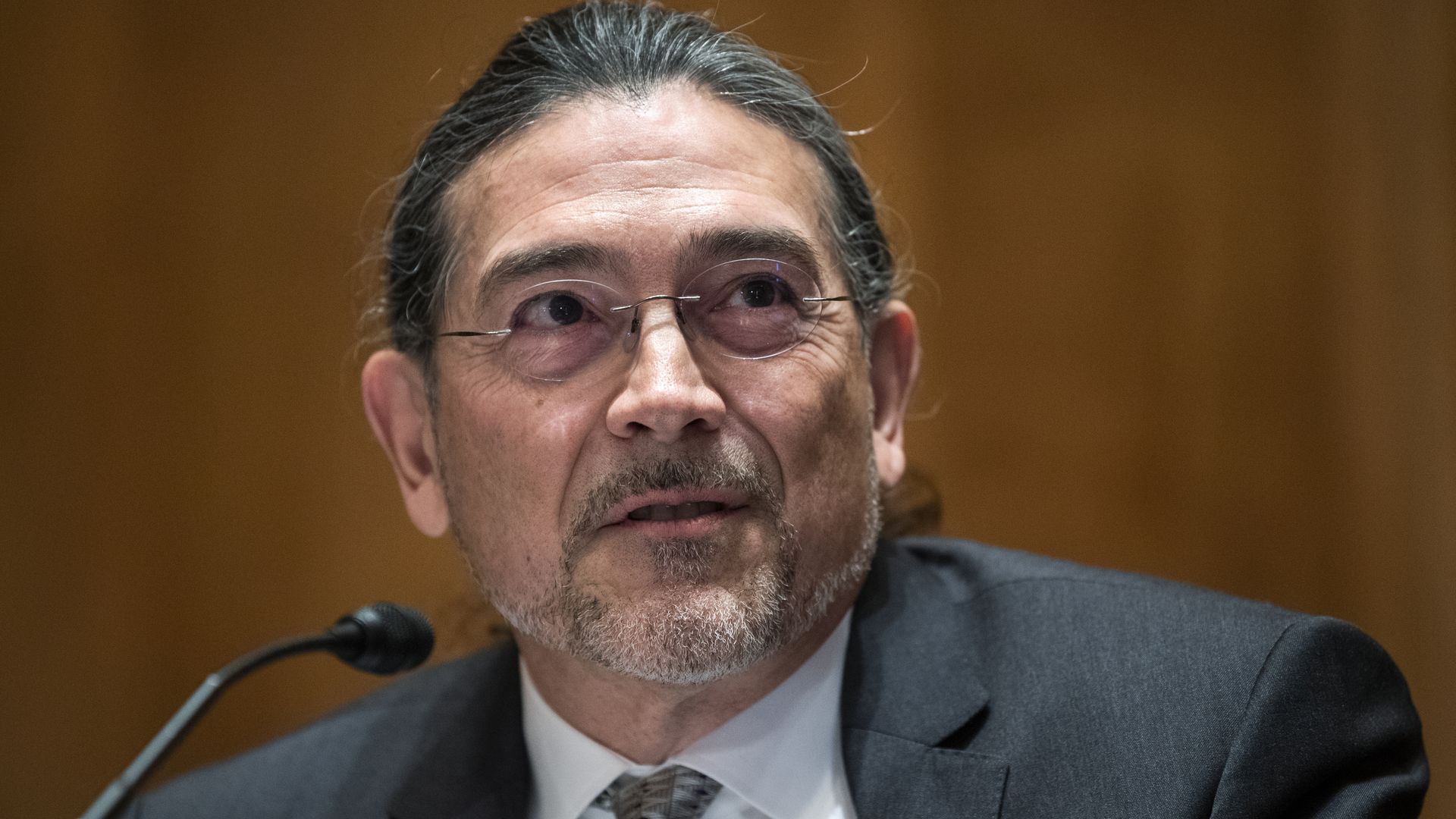 The Senate on Thursday confirmed Robert Santos as director for the U.S. Census Bureau, the final step to him becoming the first Latino, and first person of color, to lead the bureau on a permanent basis.
Why it matters: Santos will be responsible for the agency that produces the U.S.' most specific public data on race, ethnicity, gender, age and other demographic categories. The census is used to determine the number of seats in each state's delegation to congress.
During his confirmation hearing before a Senate panel, Santos said that while he understands the position is a political appointment, he is "no politician. I'm a scientist, executive-level manager, a researcher and a longtime supporter of the Census Bureau," per NPR.
Background: Santos was vice president and chief methodologist of the Urban Institute. When the White House announced his nomination, they said "[h]e is an expert in survey sampling, survey design and more generally in social science/policy research, with over 40 years of experience."
He is also the president of the American Statistical Association and was president of the American Association for Public Opinion Research and a member of the International Statistical Institute.
What they're saying: "A native of San Antonio who grew up in a Mexican-American family, Mr. Santos has become one of the top statisticians in the country in his 40 year career," Senate Majority Leader Chuck Schumer wrote in a statement. "He will be the first Hispanic — and in fact the first person of color — to become a permanent director in the agency's history,"
"He is exactly the kind of person our country needs overseeing our Census: an impartial, highly experienced professional from outside politics."
Go deeper