Moderna falls behind on vaccine deliveries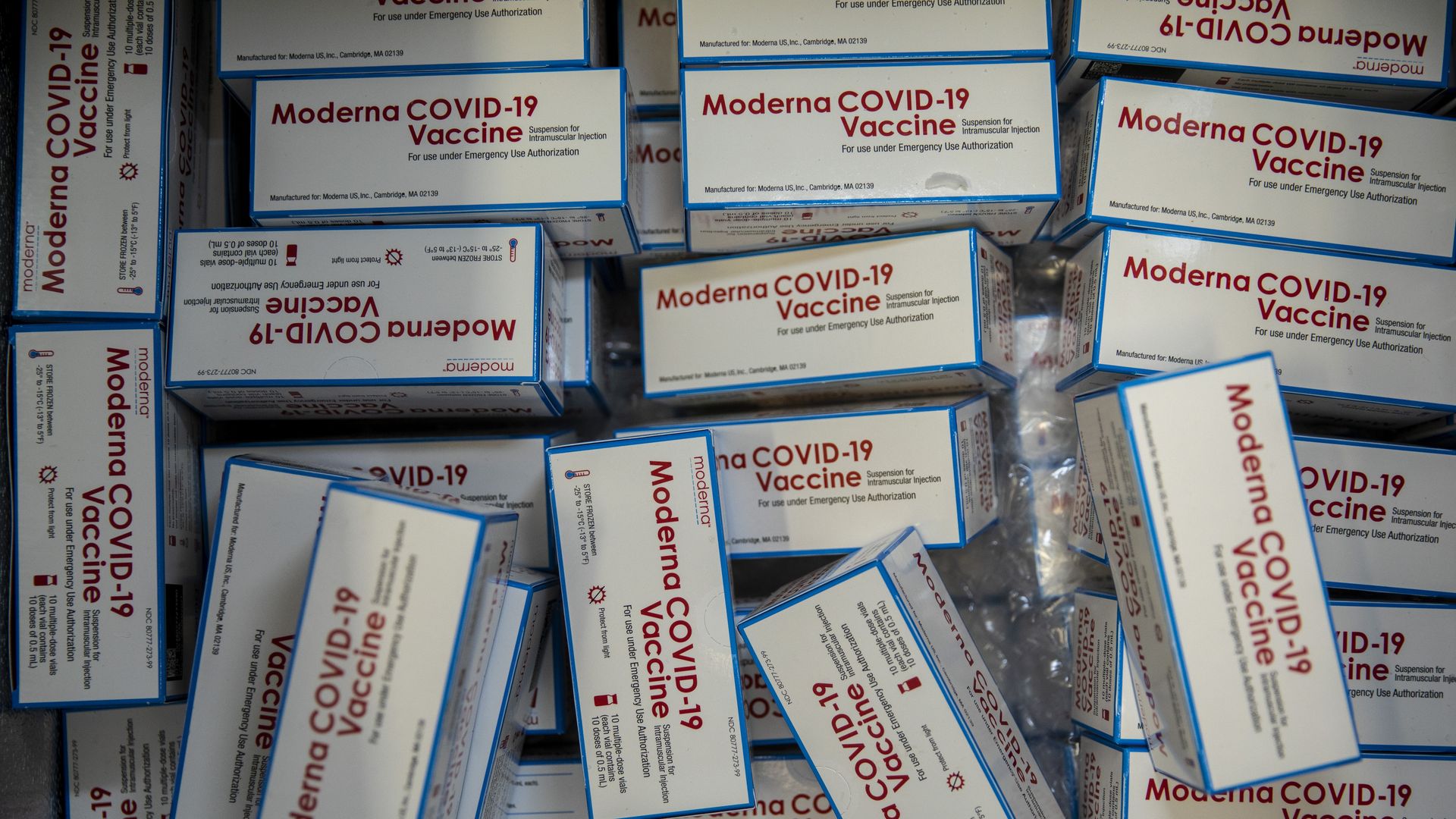 Moderna lowered the expected number of its COVID-19 vaccine doses that will be delivered this year, from a previous high of 1 billion doses down to 800 million.
Driving the news: Exporting vaccines outside of the U.S. to more countries took longer than expected, and is the primary reason behind the reduced shipments, CEO Stéphane Bancel said on an earnings call Thursday.
By the numbers: Moderna delivered 510 million COVID-19 vaccine doses worldwide in the first nine months of this year, resulting in $10.7 billion in sales.
That's about $21/dose, compared with about $15.65/dose for the Pfizer-BioNTech vaccine.
Moderna's COVID-19 vaccine revenue is now projected to be between $15 billion and $18 billion, down from a forecast of $20 billion.
Profit in the first nine months of the year totaled $7.3 billion, putting Moderna's net margin around 65%.
Moderna's profit will be even larger by the end of the year because the company disclosed it will claim a $2.3 billion tax break from losses incurred in previous years — a provision that was tucked inside the federal coronavirus stimulus in early 2020.
Between the lines: Moderna has shipped 90% of its vaccines to wealthier countries, but Bancel said poorer countries would start receiving more.
The Biden administration has warned Moderna to "step up" its supply to meet global demand and erase the unequal distribution.
Go deeper