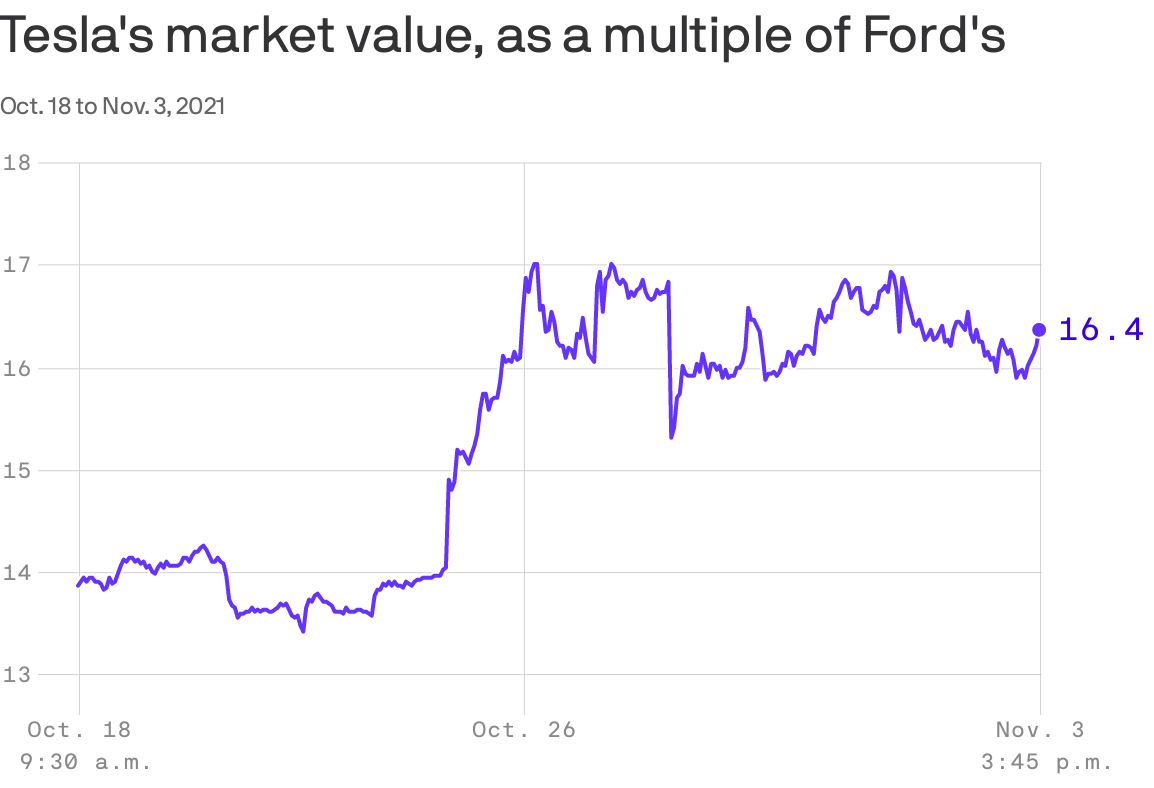 Ford is arguably the most exciting electric-vehicle manufacturer in the U.S. at the moment. Even so, its market value is just 6% of Tesla's.
Why it matters: Ford's valuation is barely a rounding error compared to that of Tesla — indeed, Tesla's valuation rose by more than two Fords in a single day last month.
Driving the news: Ford's flagship electric vehicles — the F150 Lightning and the Mustang Mach-E — are generating astonishing amounts of buzz, with over 160,000 pre-orders for the truck and much more demand for the car than there is supply. An upcoming electric transit van is already sold out.
Ford snagged a cover of the climate special issue of Time magazine, and won Twitter this week with its retro electric F100 truck. (To see it is to want it.)
Ford has a formidable balance sheet with $31 billion in cash, double Tesla's $16 billion, as well as an extremely valuable brand.
The other side: Ford itself is first to admit that Tesla is a first-rate automaker. "We have a lot of work to do," said Ford CEO Jim Farley to employees at the end of October. "Our competitors are unbelievable in this space, something we have never seen."
Between the lines: For all that Ford lacks Elon Musk, it has long had a devoted following among Redditors and Robinhood investors. The only thing it hasn't had is a concomitant surge in valuation.
Go deeper