Top EU negotiator expects tensions with China as COP26 talks heat up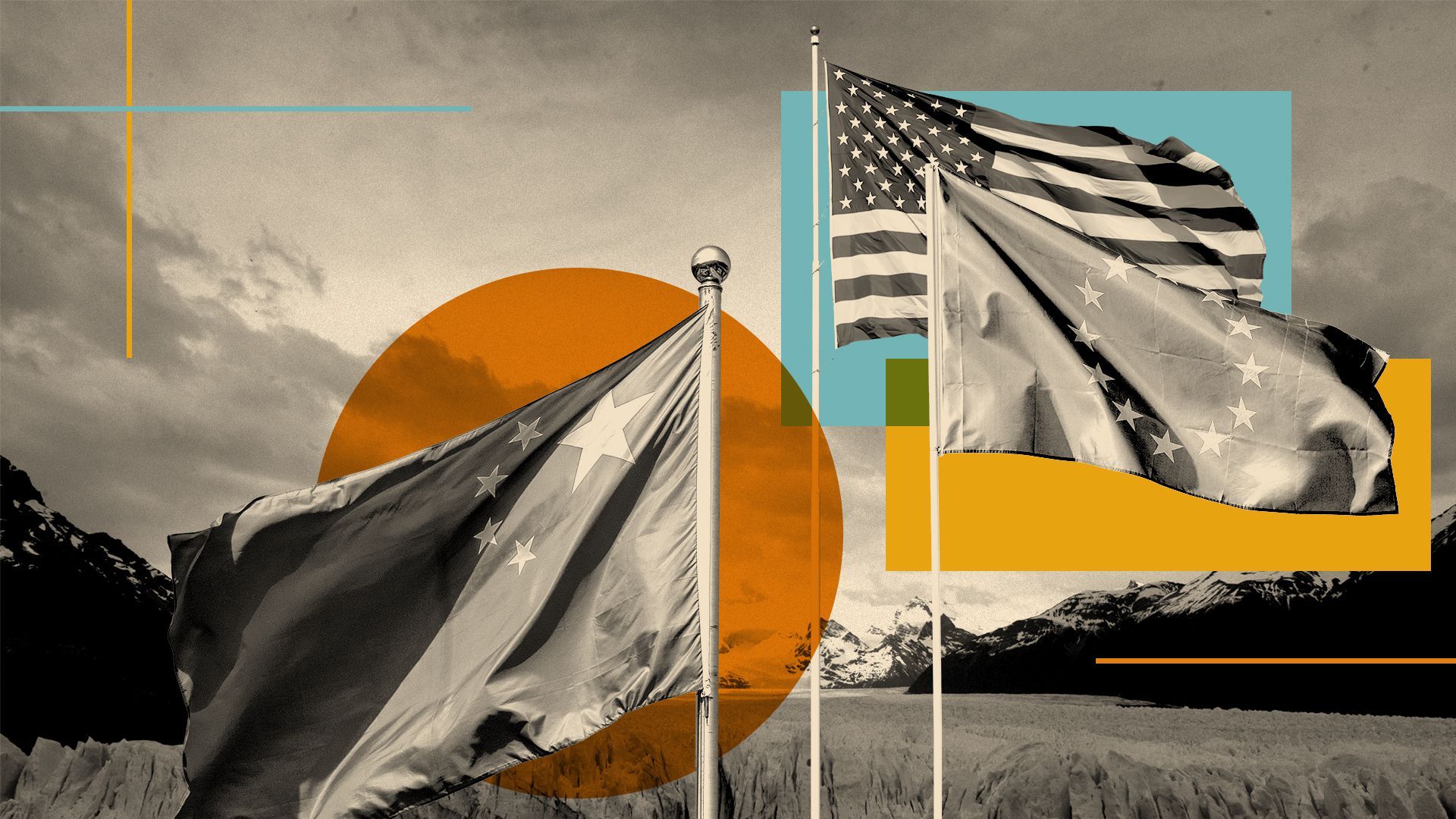 GLASGOW, Scotland — The EU's top climate negotiator tells Axios he's expecting friction with China as negotiations heat up at the COP26 climate summit in Glasgow.
What they're saying: Chinese climate envoy Xie Zhenhua fired a shot across the bow Tuesday by warning that countries pushing to amend the Paris Accord's temperature target risked "destroying consensus" and unraveling the talks.
"We all know China is worried because the more you focus on a more ambitious temperature goal, the more you're forced to focus on what China does next," Jacob Werksman, the EU negotiator, told Axios following a news conference on Thursday. "It's just the math in terms of where the emissions are coming from."
The big picture: Beijing is feeling the heat in Glasgow.
U.K. Prime Minister Boris Johnson has publicly prodded China to shift its target for peak emissions from "before 2030" to 2025.
President Biden went several steps further, scolding President Xi Jinping for skipping the summit.
Werksman said the EU wants to keep the pressure on and is already pressing the next host, Egypt, to structure COP27 "in such a way that continues to bring pressure on China," rather than protecting its bilateral relationship with Beijing.
The other side: Xie rejected the idea — pushed by a bloc that includes the EU, U.S., U.K. and many highly vulnerable countries — of committing to keeping the rise in global temperatures below 1.5°C, rather than the Paris Accord's target of "well below" 2° C and ideally 1.5°C.
Xie told the BBC that if the target is changed, "many countries" would want to renegotiate other aspects of Paris, like the funding developed countries agreed to provide to help developing countries adapt.
Chinese officials feel rich countries, the U.S. in particular, keep ratcheting up promises that could ultimately prove empty while using them to pressure China, says Li Shuo, who is based in Beijing for Greenpeace. 1.5°C would be another hammer to hit China with.
"What you have in China is more and more implementation, but the headline targets are not up to the ambition that we need. What you have in the U.S. is completely the opposite," Li said.
Behind the scenes: Xi's absence was keenly felt, and the Chinese officials that are here have kept a very low profile, particularly in comparison with the ever-present U.S. delegation.
Several delegates and leaders from developing countries have quietly expressed disappointment that China appears to be MIA.
What to watch: COP26 is unlikely to result in a firm commitment to 1.5°C, but Werksman said the EU is pushing in the negotiations to establish "political moments of accountability" at every COP, rather than every five years.
If countries feel compelled to submit updated climate plans every year, the spotlight will inevitably continue to fall on the largest emitter: China.
Between the lines: Changing a number in a document won't remove any carbon from the atmosphere, but it's an article of faith at COP that higher ambitions and public pressure will translate to increased action.
The rallying cry of "keep 1.5 alive" has been oft-repeated in Glasgow, but current pledges fall far short and time is running out.
Nonetheless, it's a matter of survival for small island states, says Satyendra Prasad, Fiji's ambassador to the UN.
"We cannot contemplate a future beyond 1.5°," he told Axios Thursday on the sidelines of the summit. "No one would want to agree to an outcome where some of our countries cease to exist."
Go deeper