COP26 takes aim at fossil fuels — with caveats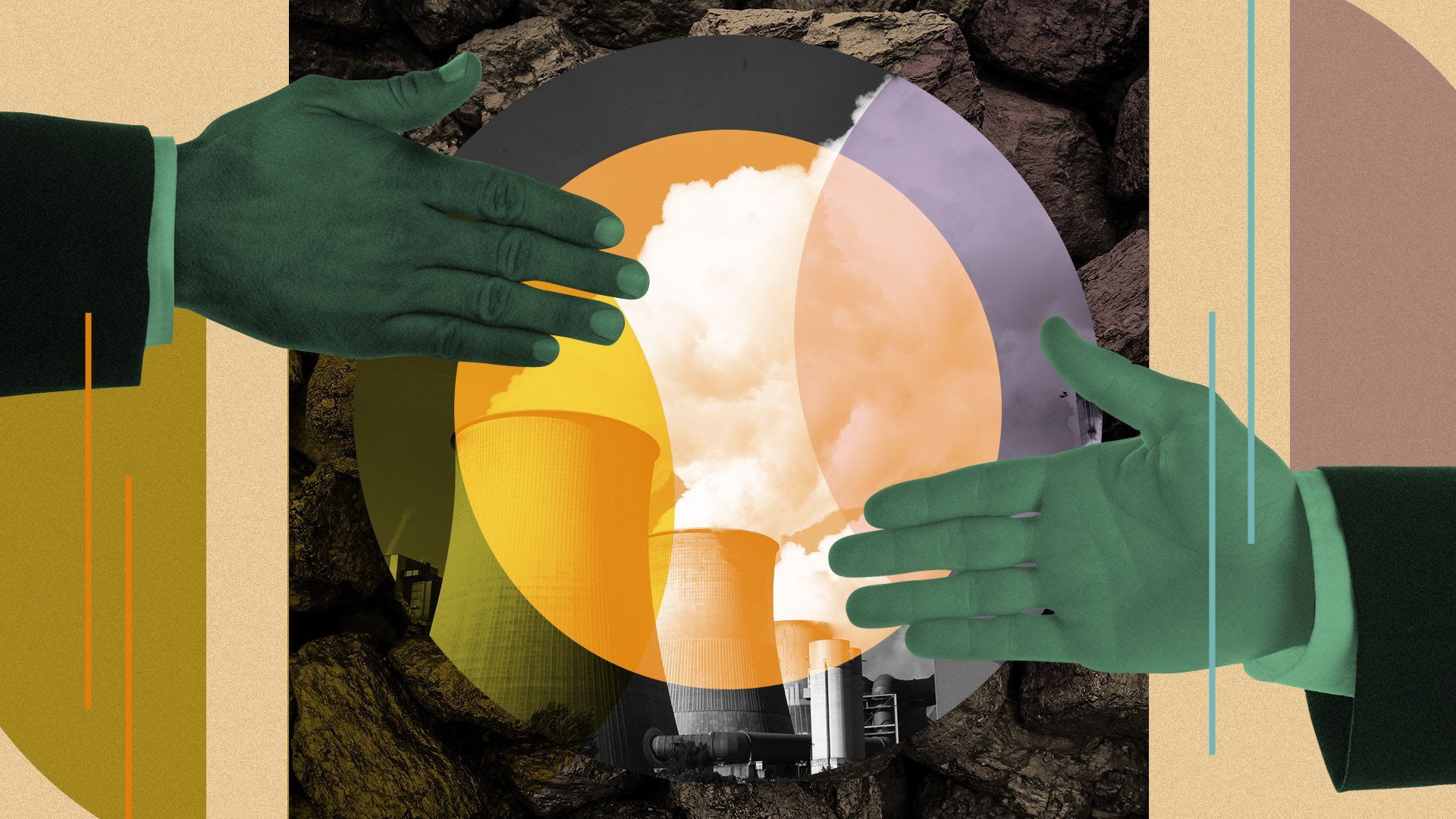 A slew of big announcements at COP26 in Glasgow, Scotland, signals a growing appetite to start weaning the global economy off fossil fuels, but several key countries aren't at the table.
Driving the news: One agreement is unprecedented, but not binding, and involves 25 countries. The effort aims to end public financing of overseas oil, gas and coal projects by the end of 2022.
The U.S. is joining the oil and gas effort, which the U.K., as the summit's host country, is spearheading. Others include Denmark, Canada, Italy and the European Investment Bank.
Why it matters: Decarbonizing the economy as quickly as possible is necessary in order to bend the emissions curve downward toward net zero by midcentury.
The big picture: Heading into COP26, scientists warned the world is still on course to greatly exceed the Paris Agreement's temperature targets.
Yes, but: The devil is in the details with such voluntary initiatives, as the oil and gas commitment would not preclude the private sector from financing fossil fuel projects abroad, nor would it completely end public support.
The statement says (emphasis added), "Further, we will end new direct public support for the international unabated fossil fuel energy sector by the end of 2022, except in limited and clearly defined circumstances that are consistent with a 1.5°C warming limit and the goals of the Paris Agreement."
In addition, major funders of oil and gas projects, such as China, did not sign.
What they're saying: "This announcement is a step in the right direction but must be scaled up with more governments and public finance institutions... committing to end finance for fossil fuels," said Tasneem Essop, executive director of Climate Action Network International, in a statement.
Meanwhile, the U.K. also announced a "Global Coal to Clean Power Transition Statement," which includes at least 23 countries newly committing to phase out and not build or invest in new coal power, including Indonesia, Poland and Vietnam.
The statement commits countries to phase out coal power in the 2030s for major economies and 2040s for the rest of the world.
Finally, the Powering Past Coal Alliance, comprised of countries, states, cities, regions and businesses, announced an expansion, adding 28 new members at COP26. The alliance's goal is to accelerate the phaseout of coal-fired power plants.
The bottom line: The International Energy Agency has said that to have a chance to meet the Paris targets and avoid the worst impacts of climate change, countries must make rapid transitions away from coal.
Other studies have warned that a majority of the world's oil, gas and coal reserves need to remain unburned to meet the 1.5 °C Paris target.
Go deeper: What to know about COP26 in Glasgow
Ben Geman reported from Glasgow.
Go deeper