Allentown voters keep English as the city's official language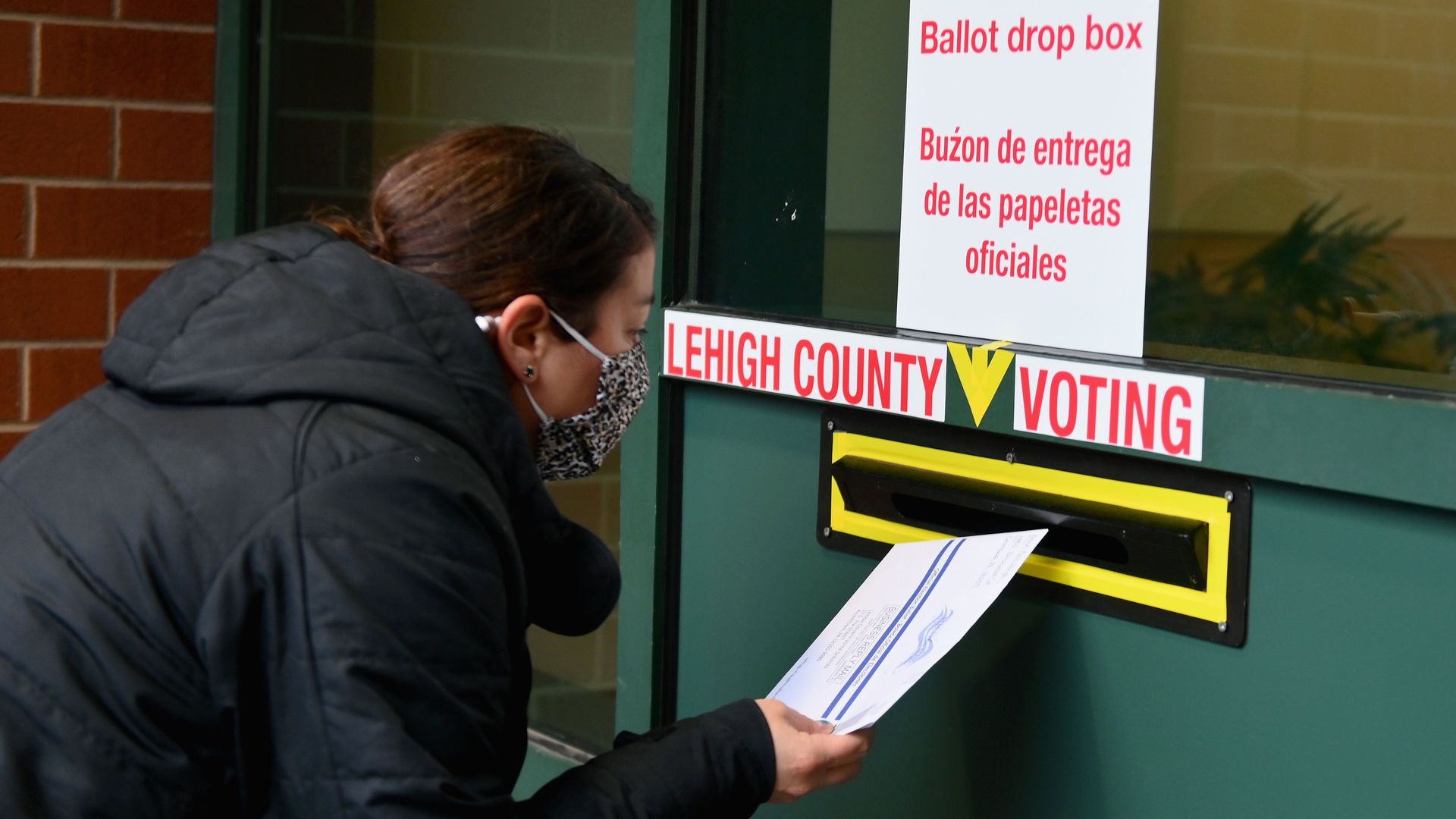 Residents of Allentown, Pennsylvania, voted 2 to 1 this week to keep English as the official language of the largely Latino city.
Why it matters: About 43% of Allentown residents speak a language other than English at home, with most speaking Spanish. Latinos make up about 54% of Allentown's residents, most are Puerto Rican.
More than 6,000 people voted to keep English as the official language, about twice the number that favored its removal, according to Lehigh County.
Julio Guridy, council president and sponsor of the ordinance, said that the lack of voter turnout, specifically among the Latinos, resulted in the initiative's defeat.
What they're saying: "Having the majority means nothing if Latinos don't go out, educate themselves and vote," Guridy said.
Catch up quick: Former City Council member Emma Tropiano, who had once falsely claimed that the Latino population caused 99% of Allentown's crime increases, introduced the provision in 1992, per the Philadelphia Inquirer.
The provision was approved two years later at the height of anti-immigrant legislation around the country.
Arizona passed a similar measure in 1988, making English the language "of all government functions and actions." However, the state's Supreme Court later deemed the law unconstitutional, per the New York Times.
Go deeper