Abbott kickstarts solutions for more inclusive clinical trials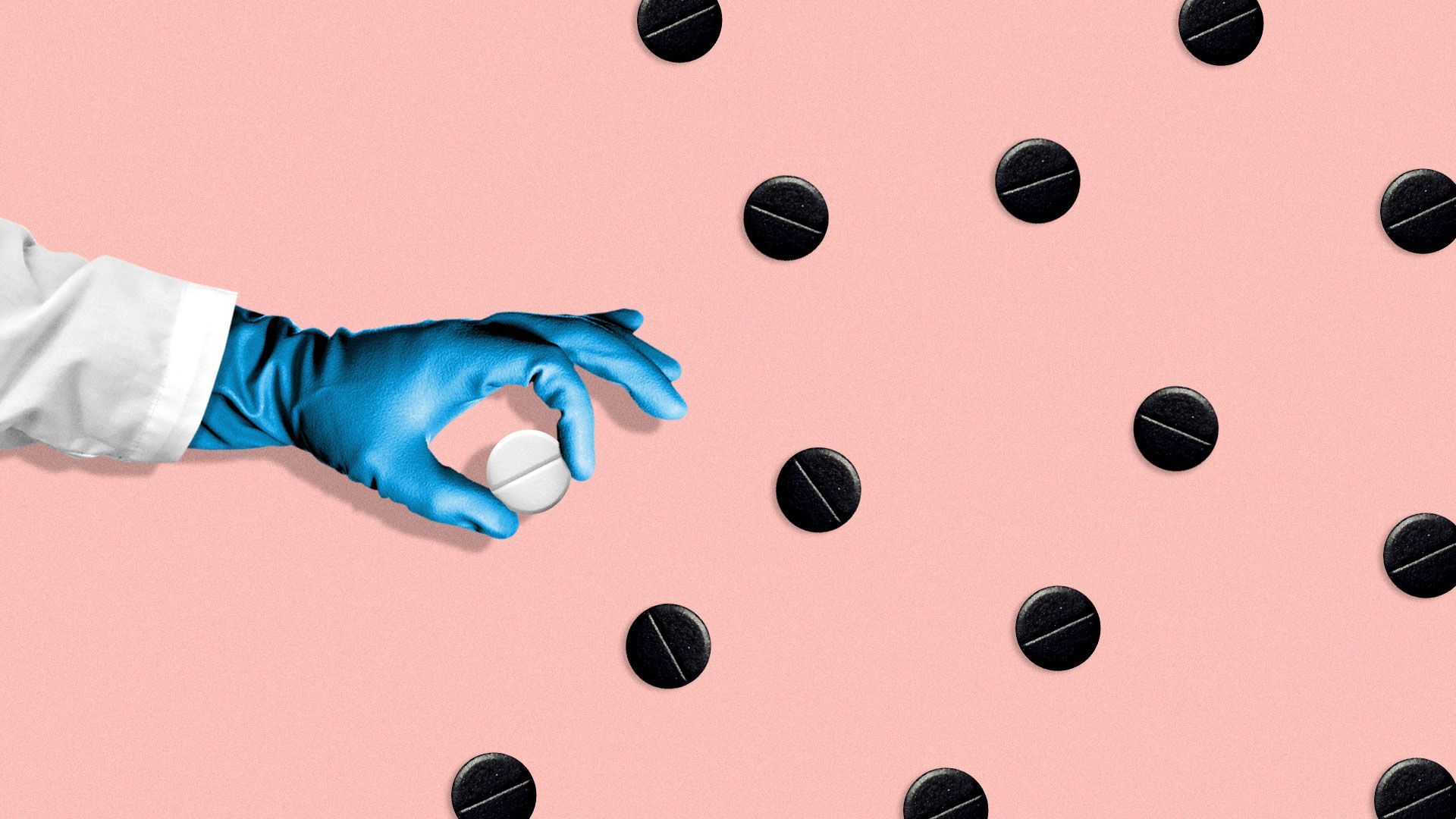 Abbott on Wednesday said it will spend $5 million over the next five years for about 300 scholarships for medical schools at historically black colleges and universities and minority nursing associations to better support future generations of diverse clinical investigators.
Why it matters: A historic lack of inclusion in clinical trials and dismal numbers of diverse people running them has contributed to the huge trust problem Latinos often have with medicine manufacturers and institutions.
Lack of diversity in clinical trials puts the medical community leagues behind in how side effects and certain diseases affect Latino communities at far greater rates compared to white non-Hispanics.
The big picture: Public scrutiny for the clinical trials for COVID vaccines and other treatments have put pressure on companies like Abbott and other researchers to highlight more diverse drug trial recruitment.
Mistrust and free-flowing misinformation have influenced health decisions, including whether to follow recommendations for the COVID-19 vaccine.
By the numbers: Clinical trials for approved drugs last year showed only 18% of participants were Latino, according to the FDA's 2019 Drug Trials Snapshot Summary Report.
Details: Abbott also announced the formation of a "Diversity in Research Medical Advisory Board" and dedicated funding to increase diversity enrollment within Abbott trials.
The company also said it will provide "internal funding" for additional trial sites, new investigator training opportunities and ways to boost participation such as transportation vouchers and interpreters. However the company did not disclose the amount it would invest.
Of note: A research letter from the Journal of the American Medical Association Surgery showed the extent of underrepresentation in medical schools, which concluded diverse faculty correlates to more diverse students.
Only 6% of students were Hispanic/Latino/of Spanish origin and 5% were faculty.
"Diversity in medicine improves patient outcomes and decreases health disparities," the authors write.
Go deeper