South Africa gets help moving away from coal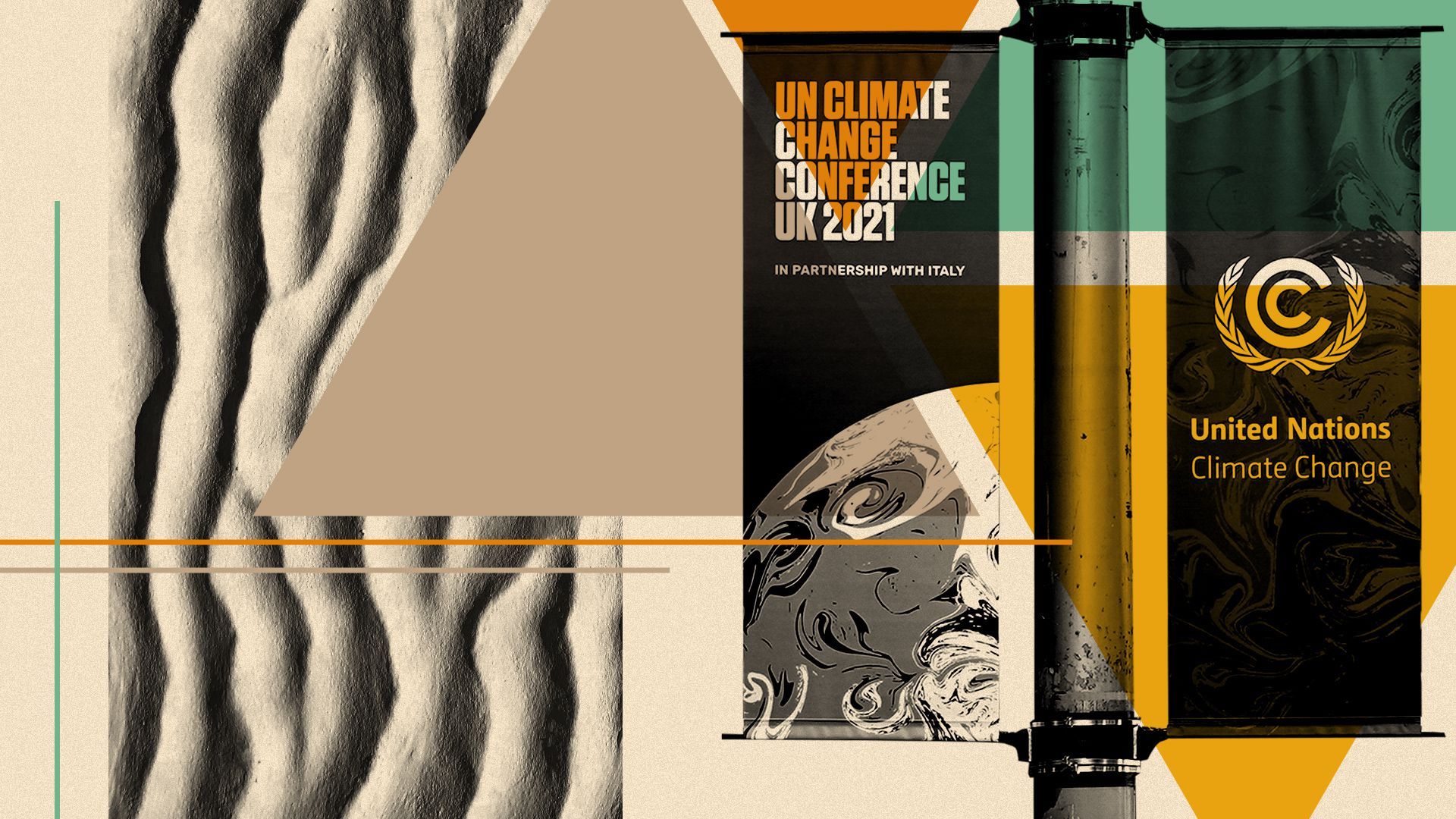 At COP26 on Tuesday, the largest carbon emitter in Africa struck a deal with several industrialized countries, including the U.S., for funding its much-needed shift from coal.
The big picture: The $8.5 billion deal with the U.S., Britain, France, Germany and the European Union will finance a "Just Energy Transition Partnership" to reduce emissions and ensure coal workers are not left behind by the shift to renewables.
Why it matters: South Africa's economy is one of the most carbon-intensive in the world, with a fleet of 15 coal-fired power plants providing more than three-quarters of the nation's electricity.
If the financing model is successful in South Africa, it could provide a model for decarbonizing other coal-heavy economies.
Ceasing to burn coal is viewed as key in order to meet the Paris Agreement's more stringent temperature target.
The funding, according to an EU announcement, will come in the form of "various mechanisms including grants, concessional loans and investments, and risk-sharing instruments," including from the private sector.
Context: According to the Washington Post, South Africa faced a heavy debt load weighing down Eskom, the state-owned utility.
The country is already seeing rolling blackouts due to failing electricity infrastructure, which makes rewiring it a more urgent priority.
What they're saying: "We look forward to a long-term partnership that can serve as an appropriate model of support for climate action from developed to developing countries," said South African President Cyril Ramaphosa in a statement.
Go deeper