The next question for kids vaccines? School mandates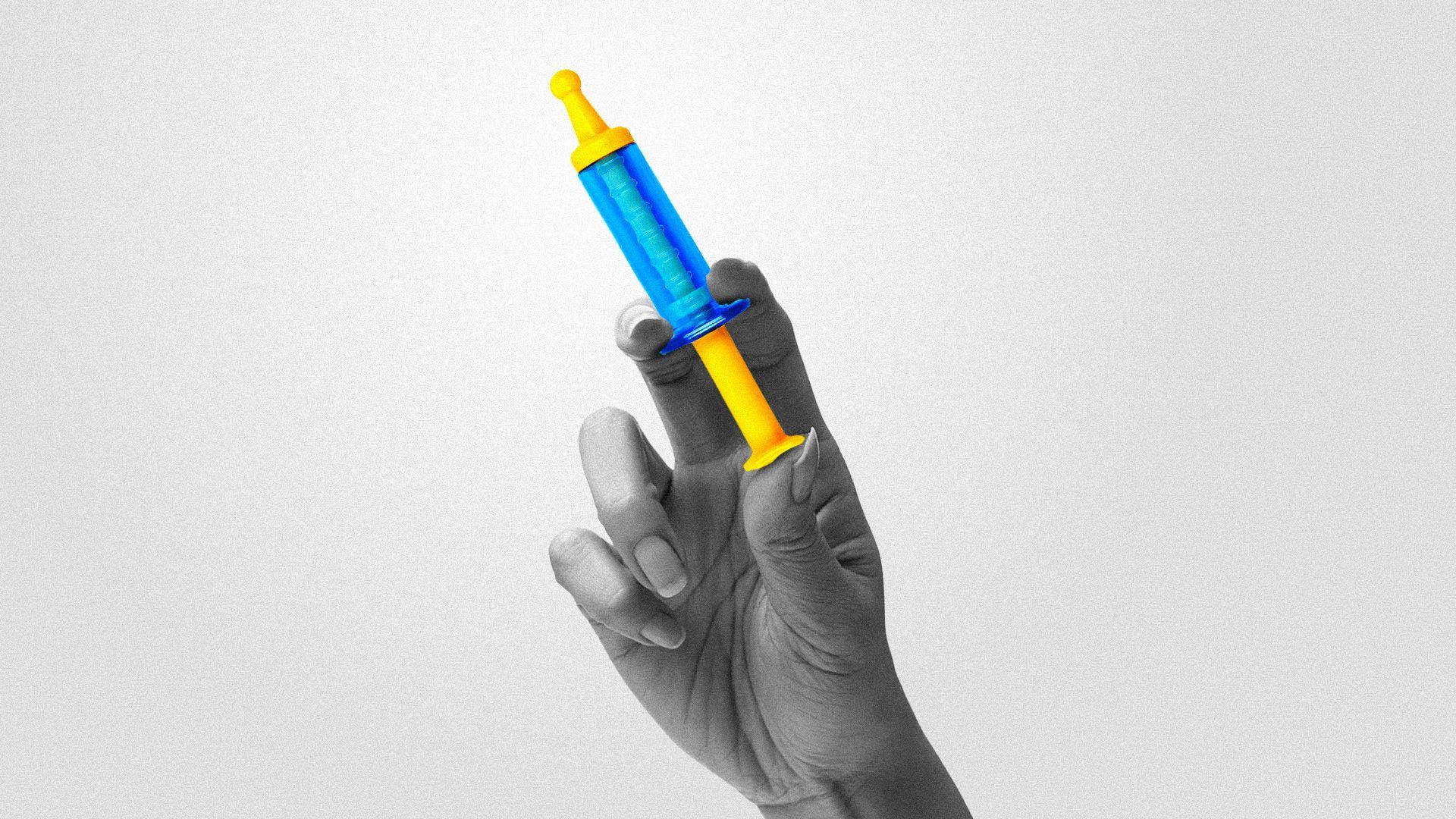 The CDC's approval Tuesday of Pfizer-BioNTech's COVID-19 vaccine for 5-11-year-olds may open a new debate: whether schools should ultimately mandate them for that age group.
Why it matters: Members of the advisory boards for both the CDC and the FDA raised concerns their votes allowing shots in arms for all kids regardless of medical status might ultimately trigger mandates in schools.
"I'm just worried that if we say yes, that the states are going to mandate administration of this vaccine to children in order to go to school, and I do not agree with that," FDA committee member Cody Meissner said on Friday.
What's happening: Ultimately, the CDC panel, as well as CDC director Rochelle Walensky, said there were more benefits to all kids 5 and older getting the vaccine than not.
State of play: The federal government authorized shots for 12-17-year-olds nearly six months ago, and so far, only five of the 200 largest school districts have mandated shots for those kids.
All five of those districts are in California.
A handful of other districts, mostly in or near big cities including New York City, Philadelphia, Chicago and Washington, D.C., require high school athletes to be vaccinated, Dennis Roche, co-founder of school tracking site Burbio, tells Axios.
Reality check: Schools would be up for a huge challenge if they do decide to pursue mandates for 5-11-year-olds, Bree Dusseault, principal at the Center on Reinventing Public Education, tells Axios.
For starters, experts have said they expect about a third of parents of kids in this age group will want their kid to get the shot right away. The other two-thirds will be more hesitant and likely to wait a while.
Another problem is the risk of severe infection or death is already pretty low which makes selling a mandate hard in places the are resistant to the shots, FiveThirtyEight reported.
And Dusseault said where she likely sees similar problems with vaccine mandates for children in districts where mask mandates were challenged.
The bottom line: "They're less burdensome to have than masking or COVID testing and districts that make that choice may have a clearer path in being able to focus more of their efforts and resources on learning which is what districts want to be doing," she said.
"However, districts may feel that asking students to vaccinate crosses a line that they're not willing to cross. It puts them at risk of potentially losing some of the students they serve if the families don't agree with that mandate," she added.
Go deeper: Your pediatric vaccine questions answered
Go deeper