Senate committee advances Rahm Emanuel nomination for Japan ambassador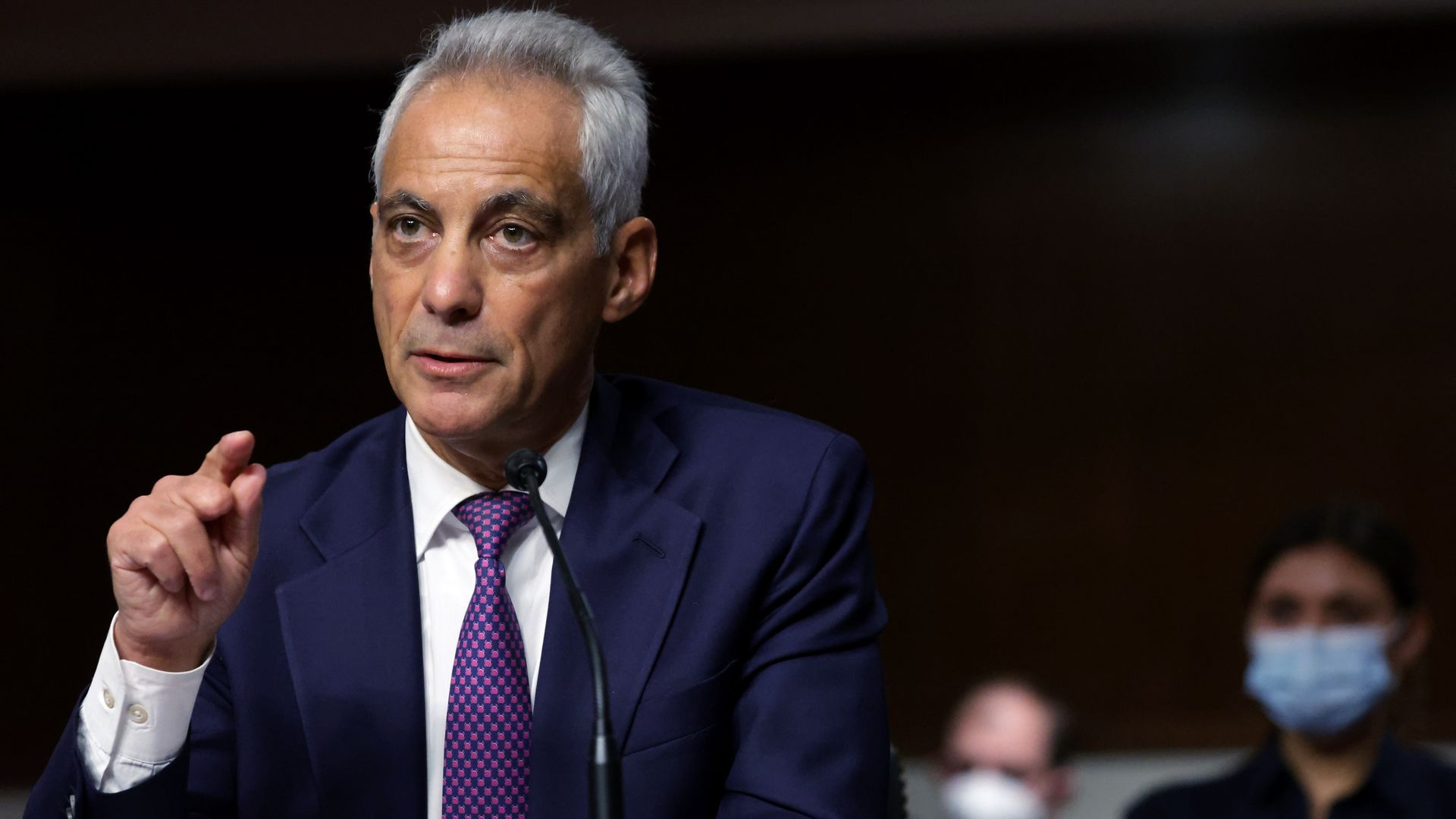 The Senate Foreign Relations Committee voted Wednesday to send President Biden's nomination of former Chicago Mayor Rahm Emanuel as U.S. ambassador to Japan to the full Senate for a confirmation vote.
Why it matters: Two Democrats on the committee, Sens. Jeff Merkley (Ore.) and Edward Markey (Mass.), voted against Emanuel's nomination over his handling of the 2014 police shooting of Laquan McDonald during his tenure as the city's mayor.
Emmanuel faced criticism over his handling of the shooting, which triggered massive protests against police violence, during his his Senate confirmation hearing in October..
Progressive activists in Chicago also planned two days of demonstrations around city to protest Emanuel's nomination last month.
Sen. Marco Rubio (R-Fla.) also objected to Emanuel's nomination.
What they're saying: "Black Lives Matter. Here in the halls of Congress, it is important that we not just speak and believe these words, but put them into action in the decisions we make," Merkley said in a statement before the vote.
"I have carefully considered Mayor Emanuel's record—and the input of civil rights leaders, criminal justice experts, and local elected officials who have reached out to the Senate to weigh in—and I have reached the decision that I cannot support his nomination to serve as a U.S. Ambassador."
Go deeper: Breaking Biden's diplomatic logjam
Go deeper