Robot drivers seen as fix for soaring highway deaths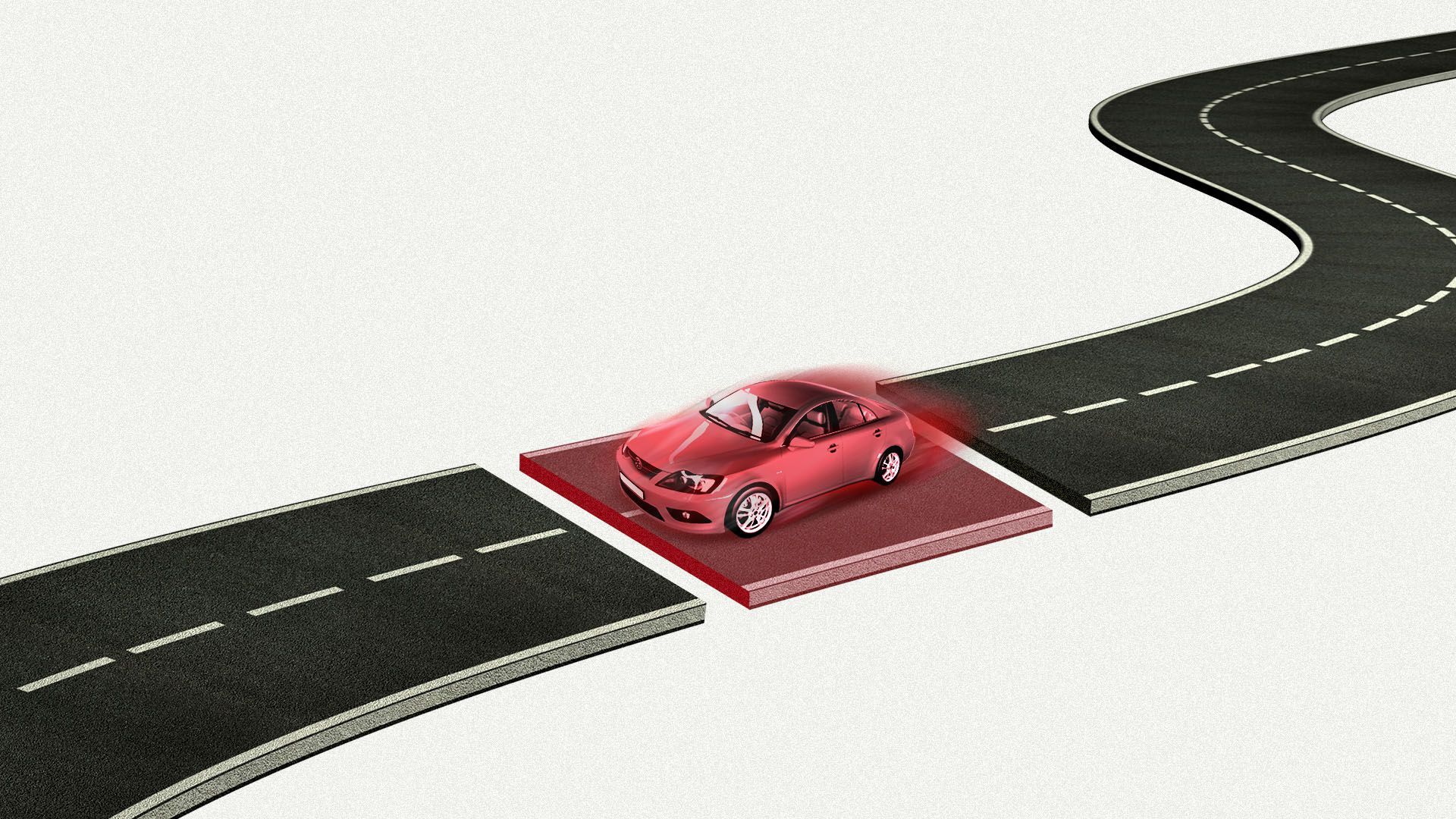 Americans are driving more recklessly, with deadly consequences. The best way to reverse the trend could be to let robots do the driving, provided the technology is rolled out safely.
Why it matters: After decades of improvement, U.S. traffic deaths are climbing again, even though vehicles are safer than ever. An estimated 20,160 people died in vehicle crashes in the first half of 2021, an 18% spike over last year, according to the National Highway Traffic Safety Administration.
Data shows reckless behavior — everything from speeding and not wearing seat belts to driving while drunk or high — played a big factor.
The crisis is drawing urgent attention to the potential role of vehicle automation in making roads safer and how quickly — or not — it can be adopted.
Driving the news: Three former safety officials at the U.S. Department of Transportation — all now execs at self-driving tech companies they once regulated — sounded the alarm about traffic deaths at a virtual panel I moderated Wednesday sponsored by the Alliance for Automotive Innovation, an industry trade group.
Mark Rosekind, chief safety innovation officer at Zoox, was NHTSA administrator in 2015 and 2016.
James Owens, head of regulatory for Nuro, was deputy NHTSA administrator from Sept. 2019 to Jan. 2021.
Nat Beuse, vice president of safety at Aurora, oversaw vehicle safety research for DOT from 2007 to 2018.
What they're saying: "If we really want to make a difference here, technology is the tool," said Rosekind.
Yes, but: People are confused about vehicle automation, and the panelists agreed that industry and government need to do a better job of educating people and building public trust in the various technologies.
Automated driving systems allow vehicles to fully drive themselves under certain circumstances on prescribed roads.
ADAS (advanced driver assistance system) includes everything from life-saving emergency-braking technology to convenience features like adaptive cruise control and lane-keeping assist. Drivers are still in command of the vehicle, however.
In the public discourse, all these systems get blurred, making it harder to build trust in the technology.
"We have to be very, very clear about what we're talking about," said Beuse, who said commonly used engineering descriptions for the five levels of autonomy only confused people.
There's also a potential conflict between states and the federal government over how to regulate these increasingly automated vehicles.
The feds traditionally regulate vehicle technology, and states regulate vehicle operations (by issuing driver's licenses, for example).
ADAS technology is challenging because it's a hybrid of the two, said Owens.
"You can't divorce the operational safety from the technology itself," he said.
State and local governments should avoid replicating vehicle safety rules that the federal government already has, added Beuse.
If local governments are deciding how and when to regulate the safety of AVs, "that is something that would crush the benefits of this technology that are beyond our wildest dreams," Beuse said.
The bottom line: It will take 20-30 years for vehicle autonomy to evolve, says Rosekind.
In the meantime, humans with various assisted driving technologies will be sharing the road with robot-driven vehicles.
"Anyone who is trying to crystal ball what's happening, we just don't know."
Go deeper