Research: Protected land status determines a forest's fate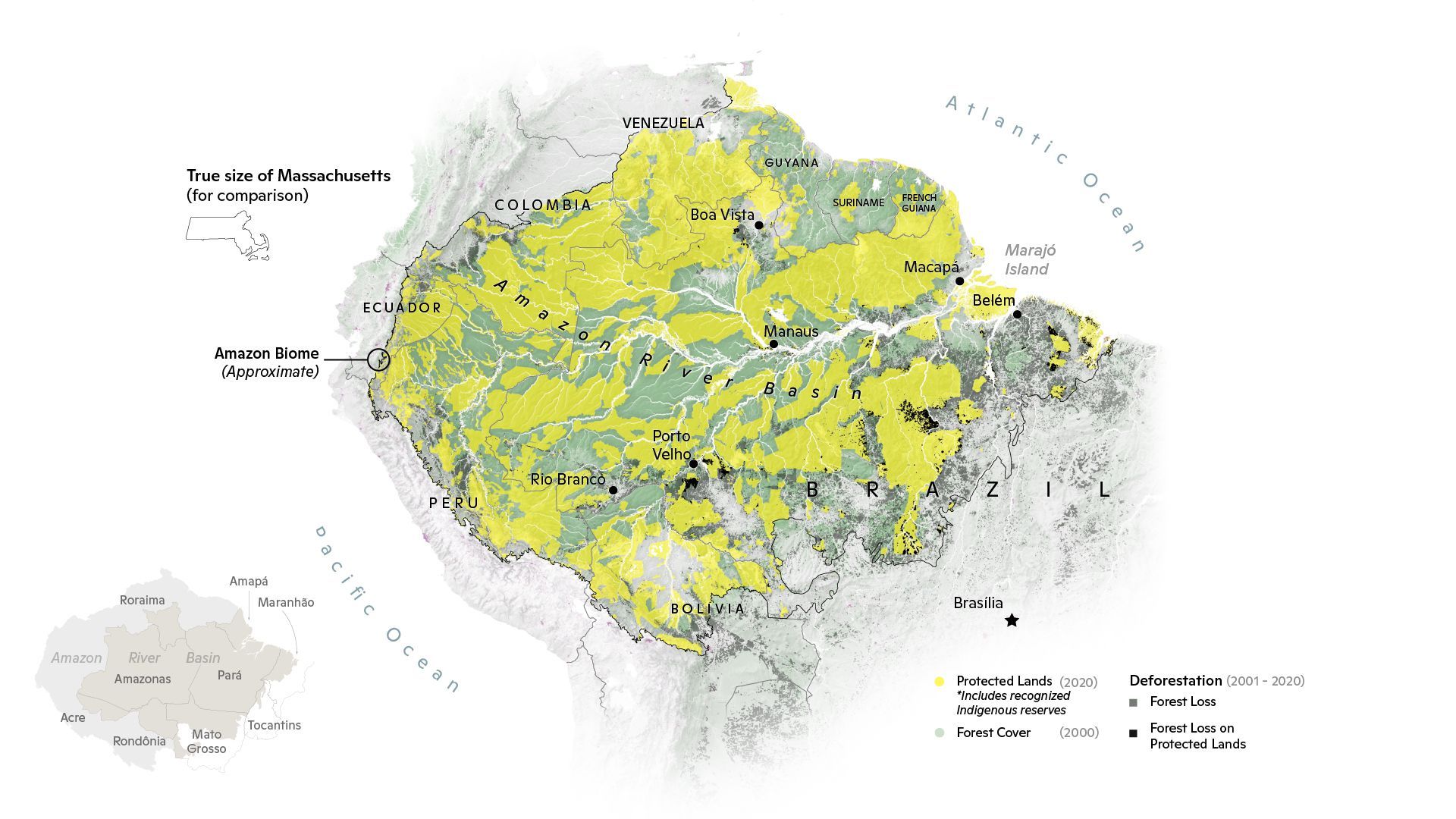 With a global initiative on deforestation announced in Glasgow Monday, there's a spotlight shining on places like the Amazon.
Researchers say that land status, such as whether a swath of rainforest is within a protected reserve or recognized indigenous lands, can be the determining factor in deforestation.
Why it matters: Due to land clearing for agriculture or other uses, parts of the Amazon have already passed a tipping point from a net absorber of carbon emissions to a net source, and the pace of deforestation has increased in recent years, threatening the Paris Agreement's temperature targets.
Context: The map above, by cartographer Carl Churchill of the Woodwell Climate Research Center in Massachusetts, shows the Amazon ecoregion of South America.
Protected lands as of 2020 are seen in yellow. The area affected by deforestation in the last 20 years is visible in darker gray.
For comparison, rainforest cover as of the year 2000 is also included (green). 
Major cities in the Brazilian Amazon are also depicted, as well as a figure showing the Brazilian states the basin covers. 
The bottom line: Much of the deforestation in the Amazon during the past two decades has occurred outside protected lands.
Go deeper