Pharmaceutical industry may avoid big losses in drug pricing deal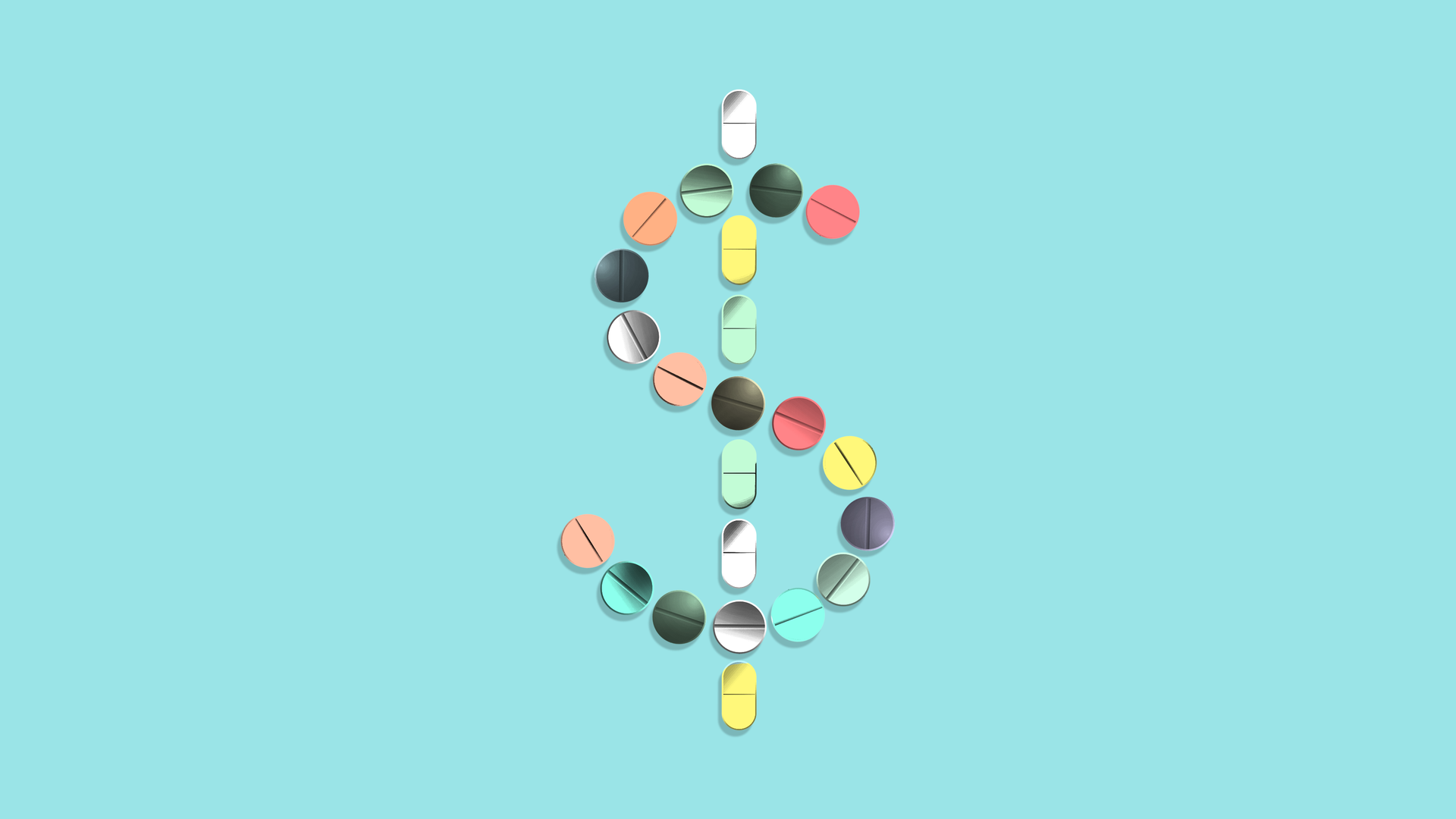 The pharmaceutical industry is voicing opposition to the latest drug pricing deal.
Yes, but: The details matter. And the details as they stand suggest drug companies would still retain the power to set prices, and most drugs wouldn't be subject to government price negotiations.
What they're saying: Stephen Ubl, head of industry lobbying group PhRMA, said in a statement the current proposal "gives the government the power to dictate how much a medicine is worth and leaves many patients facing a future with less access to medicines and fewer new treatments."
Between the lines: The deal currently on the table is not close to the more stringent Medicare price-setting bill passed by House Democrats.
The $2,000 out-of-pocket cap for Medicare patients is exactly what drug companies wanted and likely would lead to more drug sales since patients wouldn't face prohibitively high costs at the pharmacy counter.
For patients that reach Medicare's catastrophic drug coverage phase, insurers would shoulder 60% of the tab, while drug companies would cover just 20%.
The proposal also includes an inflation rebate on companies that raise drug prices faster than inflation, but that could be "inconsequential for the industry" if the inflation rate continues to hover around 5%, drug analysts at SVB Leerink said in a note earlier Tuesday, based on a conversation with several D.C. drug policy experts. The rebate also was pegged to 2021, which would lead to less savings.
The government would only negotiate prices on "single-source drugs outside of their initial exclusivity periods," which was set at nine years post-exclusivity for small-molecule drugs and 12 years for more complex biologics.
"The average commercial life before generic entry is estimated at 10-12 years," so the legislation may not cut that much into some drug sales, Bernstein pharmaceutical analyst Ronny Gal wrote in a note to investors Tuesday.
The first federal negotiated drug prices wouldn't go into effect until 2025 — plenty of time for lobbyists to further delay or kill the policy, and plenty of time "to adjust business models to negate meaningful impacts on earnings," pharma analysts at Raymond James wrote Tuesday.
The bottom line: The specific legislative text is important, but many industry analysts, like Gal, view this as a compromise that "seems designed to let legislators claim an achievement while granting pharma protection."
Go deeper