The persisting maldistribution of COVID-19 vaccines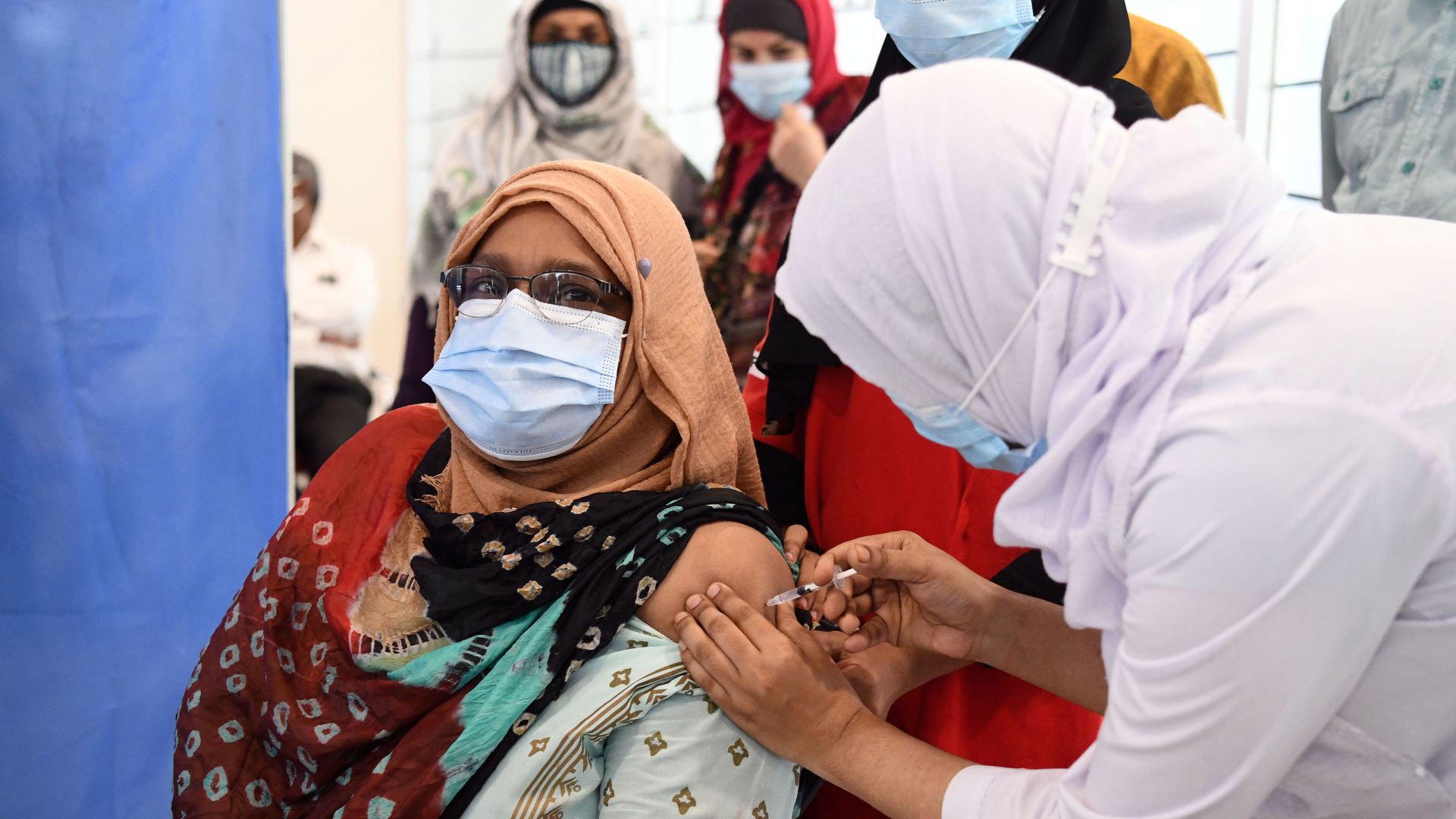 Shot: "Rich countries have given out more boosters in three months than poor countries have given total doses all year," the Financial Times reports.
Chaser: "Most of the negotiations for doses in the next year are coming from high-income countries and some middle-income countries," Pfizer CEO Albert Bourla said on an earnings call yesterday.
"I think we are producing enough. But for the low- and middle-income countries to receive ... a very severely discounted price ... they need to place orders ... The low- and middle-income countries will be behind in deliveries because they didn't place their orders."
Go deeper