What Glenn Youngkin's win in Virginia means for private equity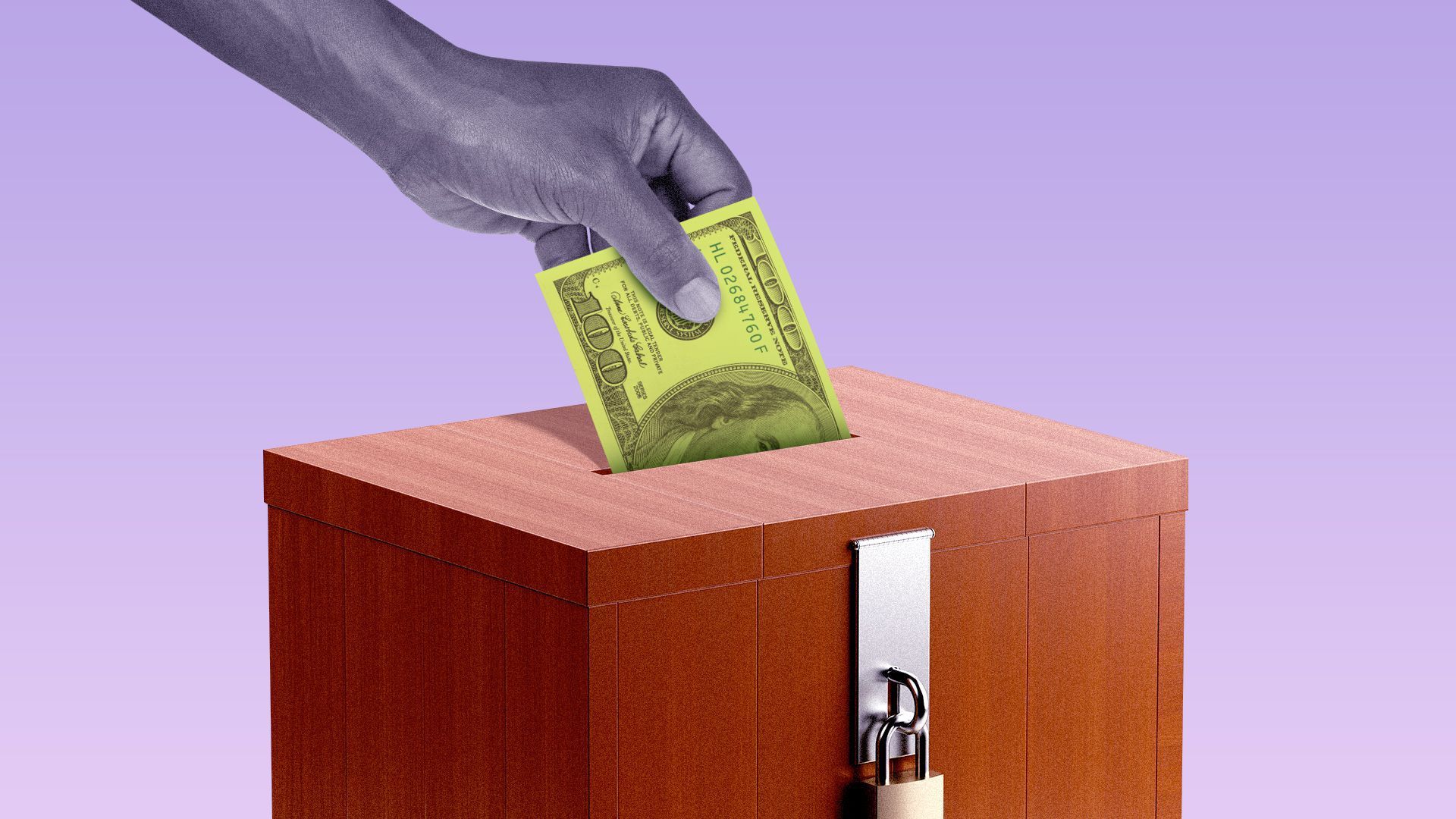 Glenn Youngkin will be the next governor of Virginia, after topping Democratic rival Terry McAuliffe in an election that many view as a purple proxy for November 2022.
Why it matters: It's a big win for private equity, often viewed as ballot box poison, given that Youngkin previously served as co-CEO of The Carlyle Group.
But he ran without much support from his former colleagues and peers.
By the numbers: Youngkin raised $21.8 million from private equity industry donors, but $20 million of that came from his own bank account. McAuliffe, on the other hand, raised $4.7 million from private equity.
Youngkin reports 25 PE donors who gave at least $10,000, of which just two are tied to Carlyle: A former VP who lives in Virginia and the firm's former CFO.
McAuliffe didn't get any major Carlyle donors, but he had 45 PE donors above the $10K mark.
In both cases, the lack of Carlyle donations could be related to "pay-to-play" restrictions on donating to statewide candidates.
Youngkin's top PE donor was SCF Partners founder LE Simmons, while McAuliffe's was RLJ Cos. founder Robert Johnson.
McAuliffe also bested Youngkin on donations from investment bankers/venture capital.
Big picture: Youngkin won't necessarily have too much influence on private equity as governor, but the donations also suggest that private equity won't have much influence on him. At least outside of his lived experience.
Bigger picture: It's too early to know how Virginia's election impacts the fate of Biden agenda items like infrastructure and Build Back Better. Maybe it spurs Democrats to put aside their differences and get bills passed. Or perhaps it leads to recriminations that deepen and calcify divides.
The bottom line: Youngkin's election could embolden other private equity execs to run for office, as McAuliffe's efforts to brand him as a greedy job destroyer fell flat.
Correction: The original version of this story incorrectly said one of Youngkin's donors is a current Carlyle employee, but she is not.
Go deeper