Book publishers caught in Biden administration's antitrust crosshairs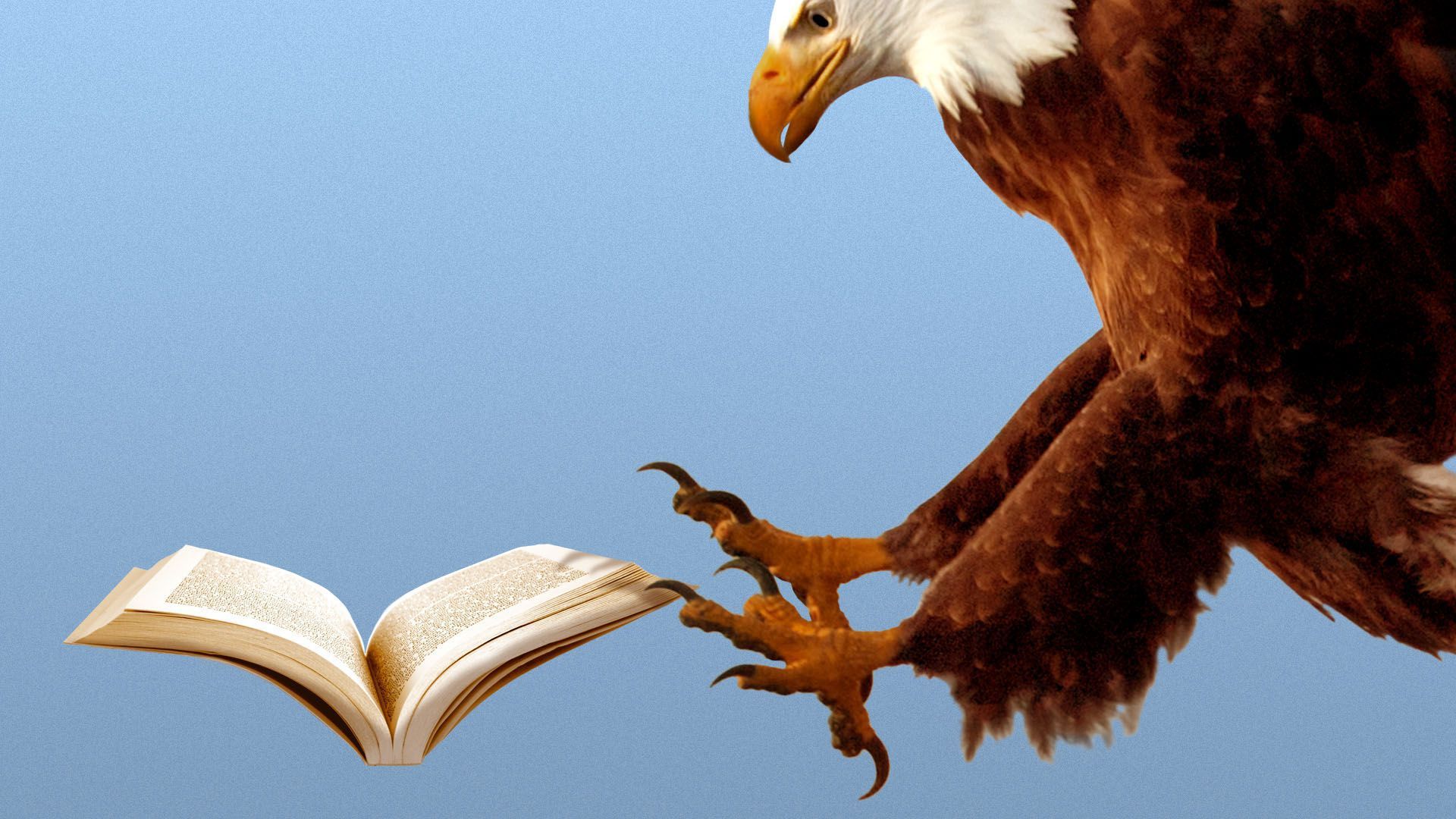 The Department of Justice filed suit on Tuesday to prevent Penguin Random House — a subsidiary of German publishing giant Bertelsmann — from acquiring rival publisher Simon & Schuster.
Why it matters: This isn't a standard anti-monopoly case. Quite the opposite, in fact: It's an anti-monopsony case, which shows that the DOJ — and the Biden administration more broadly — is willing to push the envelope of antitrust enforcement.
The big picture: The two publishers combined would control "more than two-thirds" of the money paid to authors of "anticipated top-selling books," per the DOJ. (Penguin Random House disputes that math.)
That kind of market concentration would make the combined company qualify as a monopsony — a company where one buyer is the dominant purchaser of a product coming from many suppliers (in this case, authors).
At the heart of the government complaint is something called the "hypothetical monopsonist" test — an undisputed part of antitrust law, but also one that has rarely been used in recent legal cases.
Between the lines: The main harm being alleged in the complaint is a harm to workers — authors who could end up receiving less money when there are fewer bidders for their work.
"This is the DOJ saying they are prepared to bring at least some labor side monopsony cases," says Rebecca Haw Allensworth of Vanderbilt Law School. "Even though the statutes and the case law would support the idea, it is a departure from how things have been going in the past 40 years."
The other side: There would still be four big publishers even after the merger, and Bertelsmann claims that author advances rose, rather than fell, as a percentage of revenue after Random House bought Penguin in 2013.
Bertelsmann also has promised that Penguin Random House and Simon & Schuster will continue to bid against each other in book auctions — a pledge that the DOJ says "defies economic sense, can be evaded or violated without detection, and is unenforceable."
The bottom line: The DOJ's aggression in this case does not come from incoming antitrust chief Jonathan Kanter, who has yet to be confirmed; it also doesn't come from FTC chief Lina Khan.
Be smart: The action, instead, reflects the broad priorities of the Biden administration and Attorney General Merrick Garland.
Go deeper: DOJ sues to stop Penguin Random House's acquisition of Simon & Schuster
Go deeper