Democrats need to produce results after dismal election night, Biden says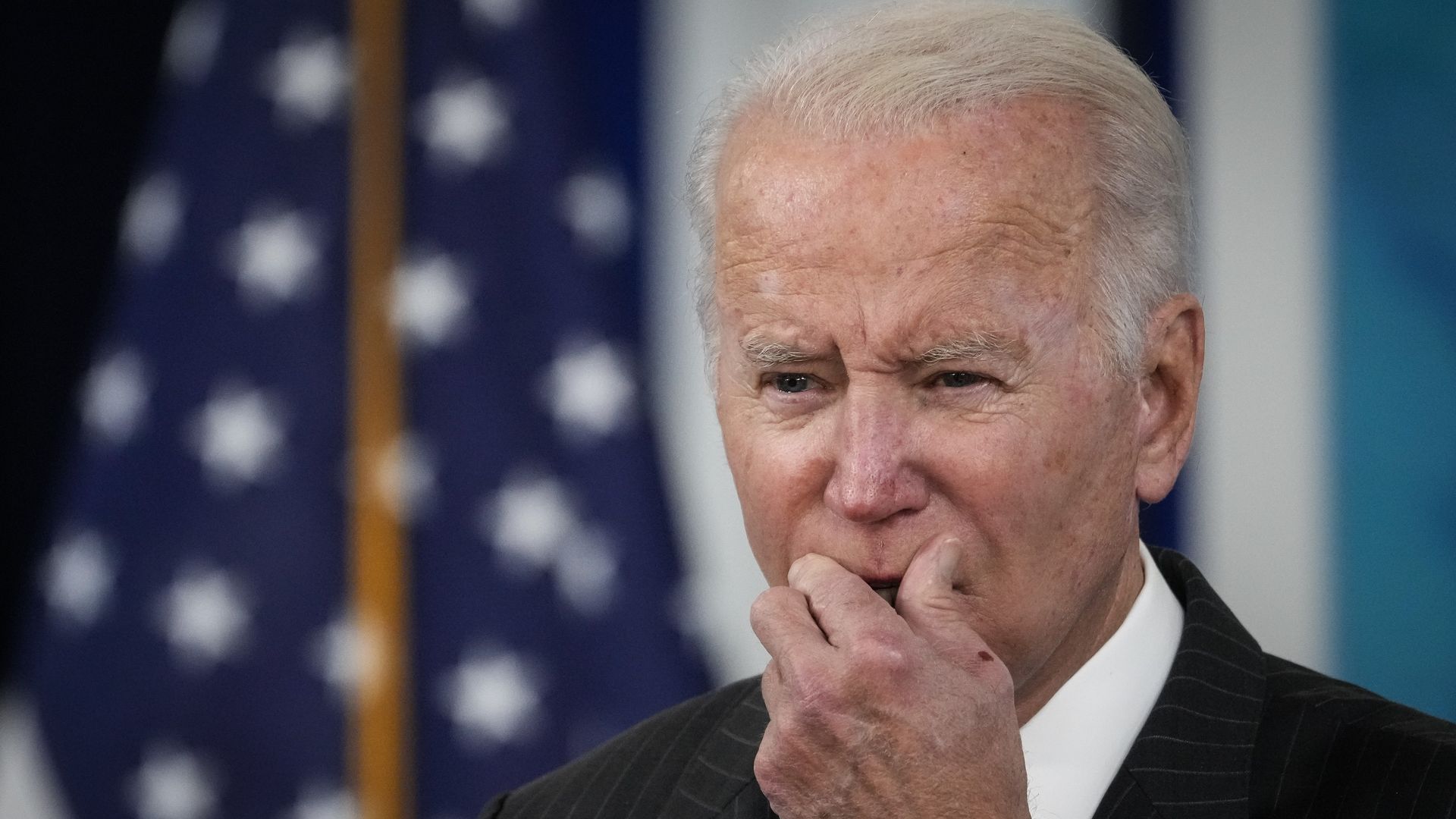 President Biden said Thursday that the Democratic Party needs to "produce for the American people" if it wants to avoid defeats like Tuesday's loss in Virginia.
Why it matters: Biden's recent dip in popularity — in part due to stalled legislation and the U.S.'s chaotic withdrawal from Afghanistan — may have contributed to Republican Glenn Youngkin's election as Virginia's next governor, and other disappointing results in Tuesday's off-year elections.
What he's saying: "We all have an obligation to accept the legitimacy of these elections," Biden said when asked if he takes responsibility for Terry McAuliffe's (D) defeat.
Responding to questions after an address on the COVID vaccine for children ages 5 to 11, Biden said he was unsure whether he would've reached Trump voters if his agenda had passed earlier, but noted that "it should've passed before Election Day."
"People are upset and uncertain about a lot of things, from COVID to school to jobs ... and the cost of gasoline. And so if I'm able to sign into law my Build Back Better initiative, I'm in a position where you're going to see a lot of those things ameliorated quickly and swiftly."
"People want us to get things done," he added. "And that's why I'm continuing to push very hard for the Democratic Party to move along."
Our thought bubble, via Axios' Margaret Talev: President Biden, House Speaker Nancy Pelosi and Senate Majority Leader Chuck Schumer can use the wake-up call to try to force a reset, starting with swift passage of a long-stalled $1.2 trillion bipartisan infrastructure deal.
But the same GOP gains that narrowed Dems' margins or flipped advantages in some swing counties may make it that much harder to get some moderate Democrats on board with Biden's $1.75 trillion "Build Back Better" package, which aims to broadly expand the social safety net.
Go deeper... New GOP brand: Trump Lite
Go deeper