The future of hospitals will be outside of hospitals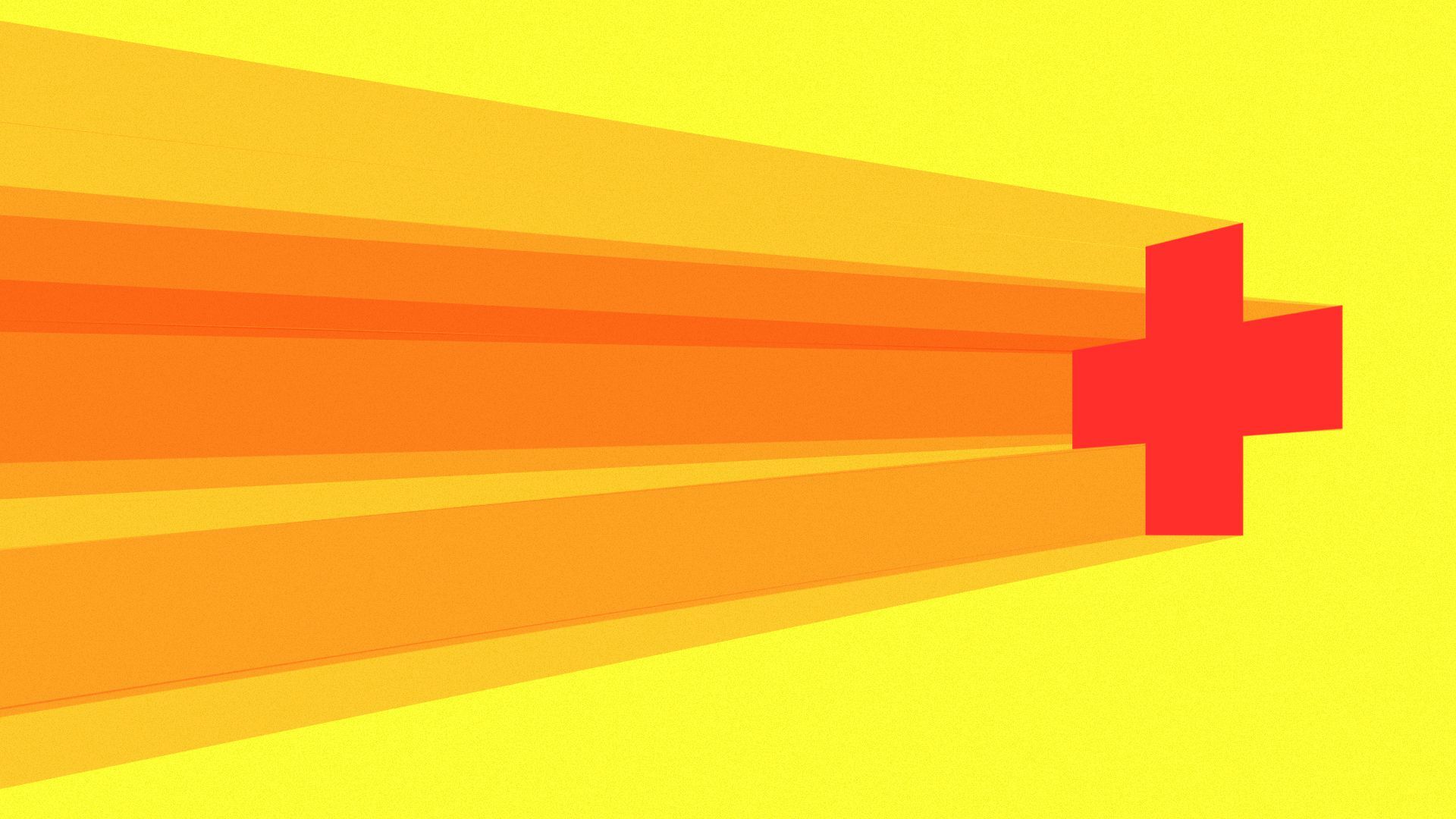 Hospitals in the future will look far more tech-enabled and consumer-focused — when patients are actually even getting care in a hospital building itself.
Why it matters: Hospitals were already pushing more care outside their four walls before the pandemic. COVID accelerated that shift, forcing hospitals to reimagine what's possible to deliver in patients' homes, experts say.
The big picture: One way to picture what hospitals of the future will look like is to look at two brand new hospital buildings opened this fall by competing Pennsylvania health systems.
The buildings, by Penn Medicine and Highmark Health both offer hotel-like amenities such as better food, streaming services, and better-positioned outlets for cell phone charging. They've also made medical records more accessible to patients, executives say.
But they were also designed with the belief that, in the future, only the most complex care might be delivered in them.
State of play: Every medical room in Penn Medicine's new $1.6 billion health pavilion can be turned into an ICU-capable room when needed.
It added 7% in costs to the project, but made sense considering the ICU demands of the pandemic and "not knowing what the future will be," CEO Kevin Mahoney told Axios.
The hospital also offers patients bedside tablets that allow patients to control the light and temperature of the room, and to activate frosted privacy glass on the doors of their rooms.
The benefits are two-fold: patients really like it and it can help free up staff to focus on more critical tasks, Mahoney said.
"The pandemic was an amplifier for natural trends that were already starting to develop," Highmark CEO David Holmberg told Axios. "The complexity of medical procedures [in hospitals] is going to be significantly higher."
The bottom line: Tech advances will change the entire hospital experience no matter where the care is delivered.
Wearables will provide digital biomarkers to allow better patient monitoring from the home. "Smart" infrastructure will help patients find parking and navigate massive hospital campuses when they need to go into the hospital.
And 5G will allow doctors to pull up massive amounts of personalized data on a wireless screen in seconds, Hon Pak, chief medical officer at Samsung Electronics told Axios.
"The perspective we want to bring to the smart hospital is it's not just about caring for the condition or the disease, but it's about caring for the whole," Pak said.
Go deeper