Study: Unhealthy stress coping habits may help lower depression rates among Latinos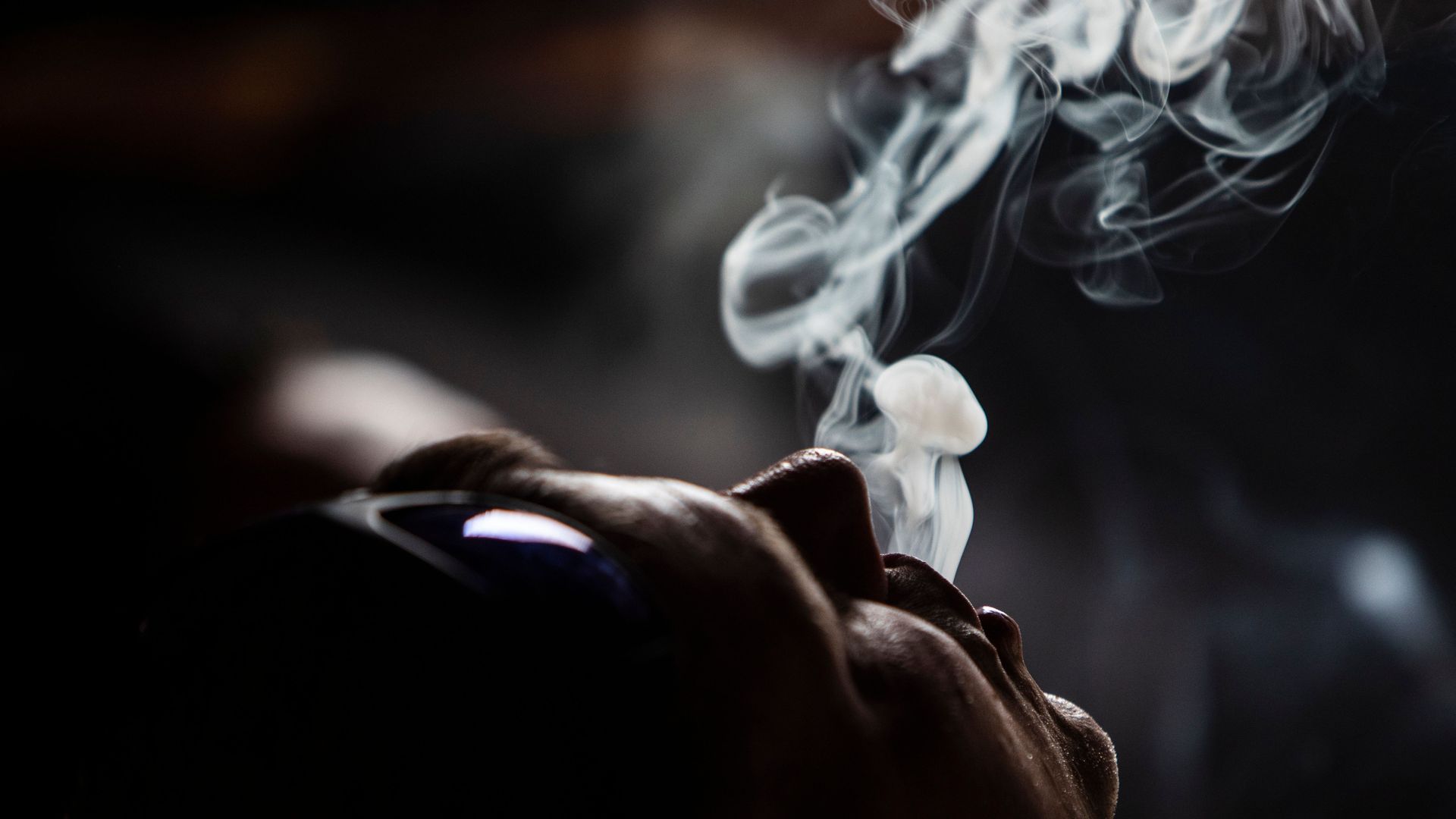 Latinos with an unhealthy response to chronic stress, like smoking or constantly eating junk food, tend to report fewer depression symptoms like hopelessness and restlessness in the long run than those with no dangerous coping mechanisms, according to an analysis.
Why it matters: Research has shown that stressors throughout life increase not only the body's wear and tear, known as allostatic load, but also the odds of having depression past age 60. But the study found the link was slightly weakened when Latinos engaged in an unhealthy coping mechanism.
That paradox has also been identified among Black Americans, who have lower depression rates on average than white non-Hispanics despite having less access to both mental and physical health care.
Details: The study is among the first to look at how Latinos respond to the cumulative burden of stress on the body, and how that response differs depending on cultural heritage.
The link between an unhealthy coping mechanism and fewer depression symptoms was most pronounced for U.S. Latinos of Mexican heritage and least among Puerto Ricans.
That is, boricuas had higher levels of depression and health deterioration from stress, even when they also had higher reported levels of smoking, binge drinking and unhealthy diet.
Cubans and Dominicans also had high levels of smoking, while Central Americans joined Puerto Ricans and Mexicans as heavier drinkers.
What they're saying: "Social factors such as educational, economic, and citizenship opportunities as well as experiences of interpersonal and structural-level discrimination" can be behind those differences, lead researcher Erik J. Rodriquez, of the National Heart, Lung, and Blood Institute, told Axios Latino.
Rodriquez, a behavioral epidemiologist, emphasized that though the study looked at how existing unhealthy behaviors were used to "unknowingly buffer" stress and/or depression, he hoped "healthier behaviors" instead could be more accessible.
He added policymakers could look into increasing access to mental health counseling, offering free programs to quit smoking or building more grocery stores in Latino neighborhoods for healthier diets.
What's next: The initial analysis followed thousands of Latinos from different cultural backgrounds for six to nine years. Rodriquez says the plan is to keep studying how Hispanics' physical and mental health develops, but that the pandemic has slowed the process a bit.
Go deeper: Racism may be breaking Latinos' hearts
Get more news that matters about Latinos in the hemisphere, delivered right to your inbox on Tuesdays and Thursdays. Sign up for the Axios Latino newsletter.
Go deeper