Pfizer now expects $36 billion of vaccine sales this year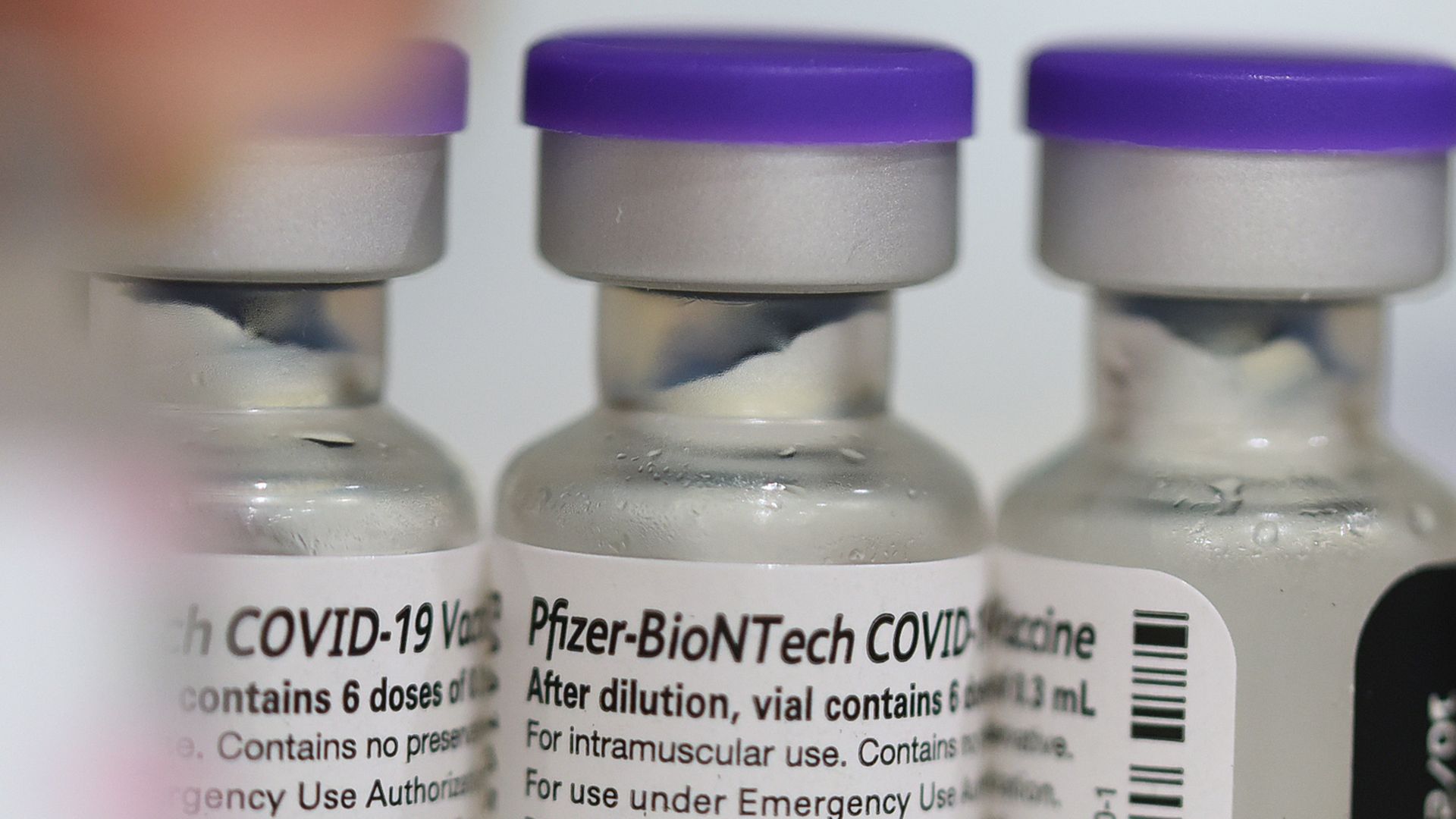 Pfizer forecasts revenue from the COVID-19 vaccine it developed with BioNTech will now reach $36 billion this year, up 7.5% from its previous estimate of $33.5 billion.
Why it matters: This vaccine has quickly become the highest-selling drug in the world, but public health experts and global leaders remain concerned about the vaccine's uneven distribution which has left poorer countries with far fewer doses to administer.
By the numbers: Pfizer registered $13 billion of actual COVID-19 sales in the third quarter, bringing year-to-date 2021 sales to $24.3 billion.
Pfizer said its profit margin on the vaccine, before taxes and after splitting profit with BioNTech, is the "high 20s," which means vaccine profits could approach $10 billion just for Pfizer this year.
Pfizer expects the vaccine will generate an additional $29 billion of sales in 2022, and that's based only on 1.7 billion doses committed to purchasing contracts.
Pfizer said it will manufacture up to 4 billion doses next year, meaning there are 2.3 billion doses it could still sell.
The bottom line: The Pfizer-BioNTech vaccine is extremely effective and has saved millions of lives. It's also become of the biggest moneymakers in pharmaceutical history.
Go deeper