MBM Capital launches fund targeting struggling unicorns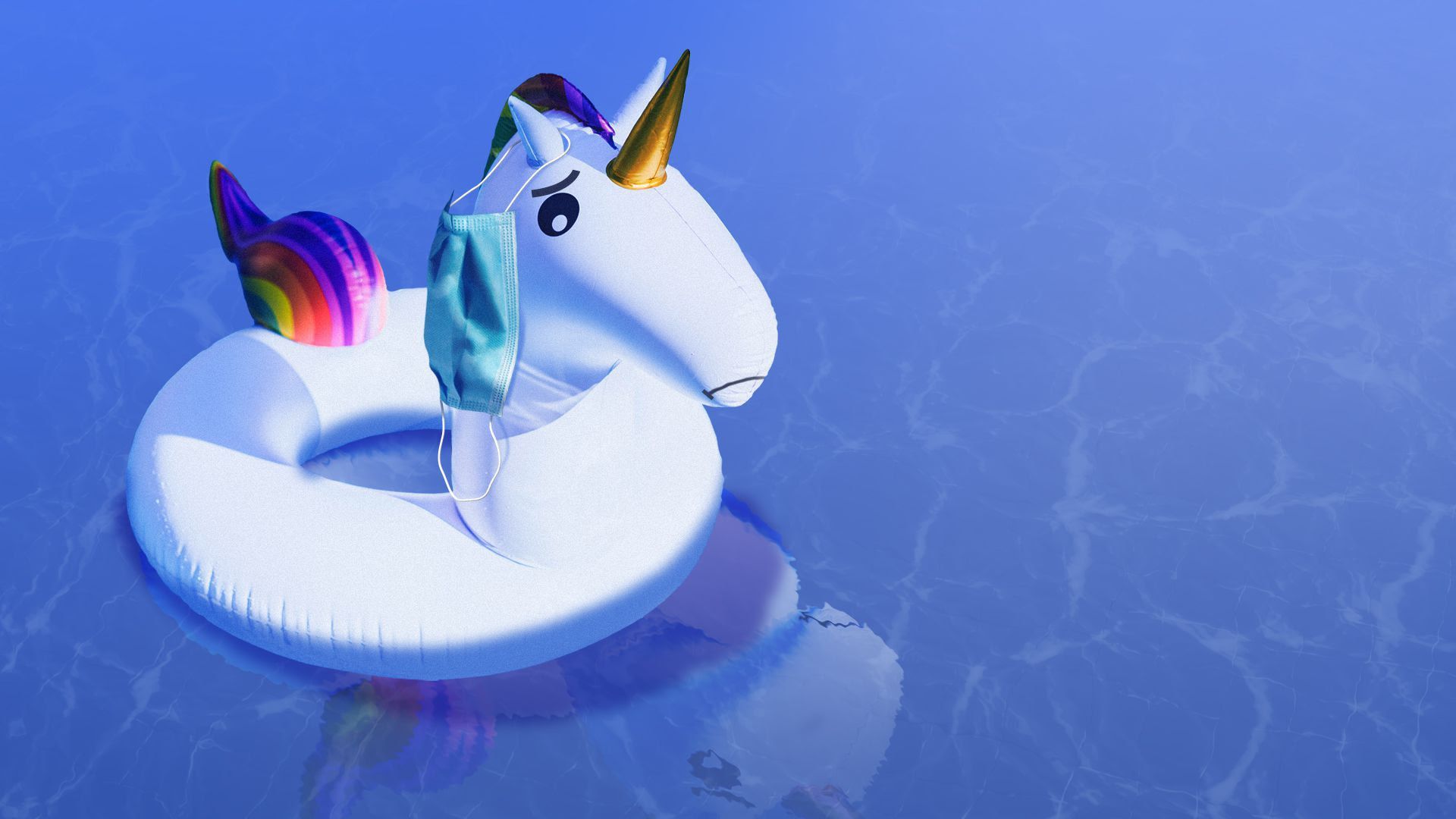 There are now over 850 unicorn companies, according to research firm CB Insights. Some will become dragons. Some will go public or be acquired for massive sums. But some will be resigned to remembering these as the glory days.
Driving the news: MBM Capital has launched as a buyout firm focused exclusively on faded unicorns whose venture capitalists have thrown in the towel.
MBM's principals are Lauren Bonner (ex-Point72) and Arun Mittal (StoneCastle). The firm is raising up to $100 million for its debut fund, with soft circles from endowments and a first close slated by year-end. Its sector focus will be in fintech, HR tech, data and e-commerce.
"There's a massive funding gap no one else is organized specifically to pursue," Mittal tells Axios.
He acknowledges that money is easy right now, but believes there's a bit of "buy the rumor, sell the news" for unicorns.
"It's easier to raise giant amount of money if you haven't actually done anything ... A company that's seven to nine years old, and has seen its growth plateau or reverse, doesn't get the benefit of the doubt."
Behind the scenes: For VC backers, the MBM sales pitch is pretty simple: Get dead weight off your books so you can focus on the wins. For management, it's about second chances.
"Their stock is worthless and they know it," Mittal argues. "This is for those who really believe in what they're doing, and want to keep trying with some new capital and operational support."
The bottom line: Not all that glitters remains gold.
Go deeper