Kerry already looking beyond COP26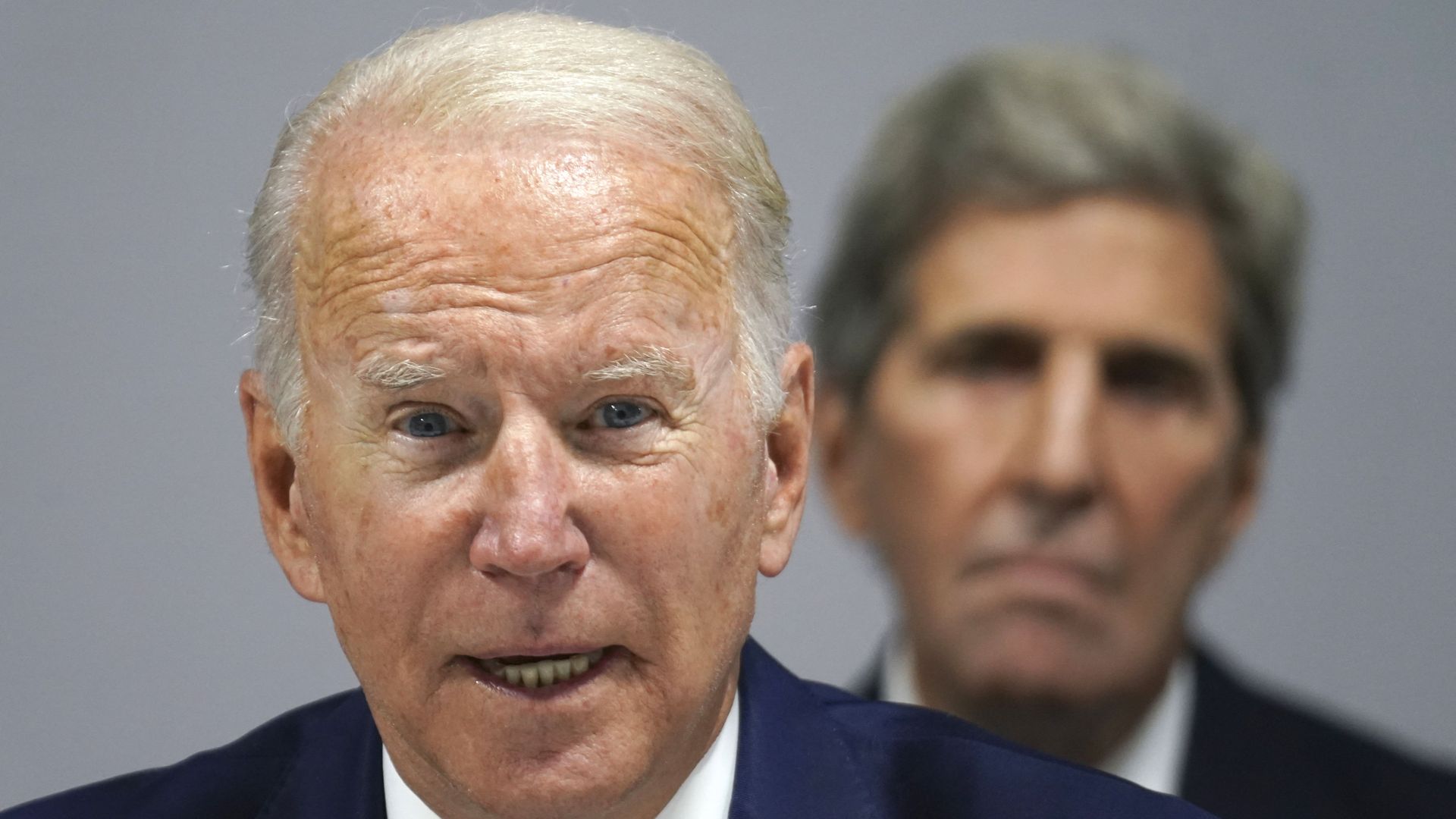 Glasgow, Scotland — COP26 is barely underway but U.S. special climate envoy John Kerry is already looking ahead to what's next.
What they're saying: "What's really critical is making sure whatever promises and whatever ambition is put on the table here is empowered to execute," Kerry told Axios on the sidelines of the climate change gathering in Scotland.
"That means that countries that have raised their ambition, but which know that they need technical assistance, and finance, have got to get it," Kerry said.
"And our focus, our primary focus, will be marrying the trillions that will be on the table with the blended finance, the de-risking, the ... development banks, that make deals happen."
Zoom in: Kerry also name-checked a few of the countries and topics he's eyeing further work on, including India's 2030 renewables target, as well as Mexico, Indonesia, South Africa and others.
"So there's a big agenda, which is going to require a lot of cooperative work. That's the biggest single thing you can do is help the ambition to become real," he said.
Domestically, Kerry said he's expecting a lot of coordination with the Energy Department, noting he's hopeful about pending legislation in Congress to boost R&D work.
Asked how long he expects to remain special envoy, Kerry said, "I really haven't confronted that and I haven't taken it on with any specific term in mind." Then the former secretary of State added: "Not forever."
Go deeper