Former top FIFA officials indicted by Swiss prosecutors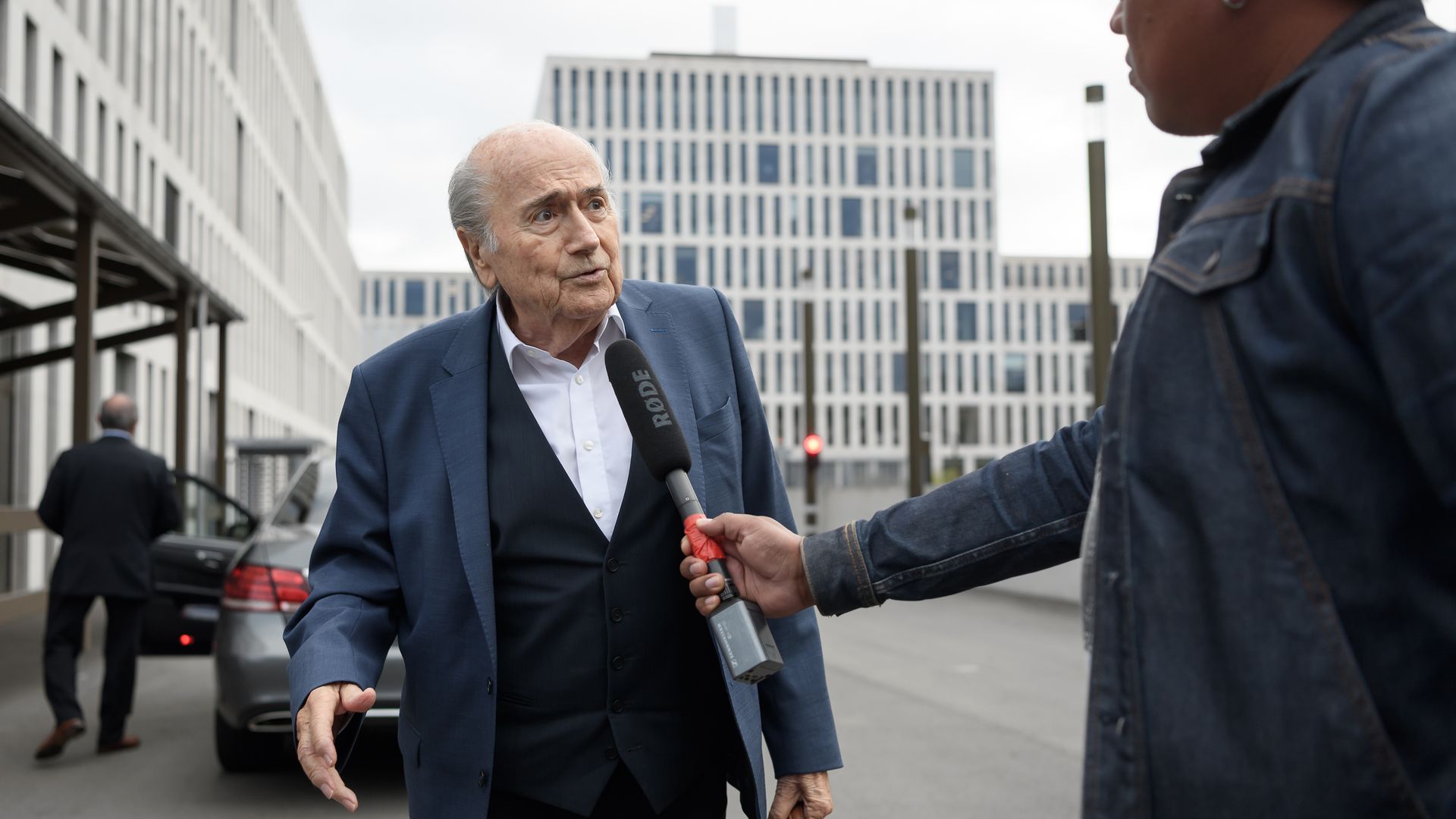 Swiss prosecutors on Tuesday charged former FIFA president Sepp Blatter and former UEFA president Michel Platini with fraud and other criminal offenses stemming from a multimillion-dollar payment in 2011.
The big picture: Switzerland's attorney general's office accused Blatter of unlawfully arranging payment of 2 million Swiss francs from FIFA to Platini.
Blatter and Platini face charges of fraud, mismanagement, misappropriation and forgery of a document and will face trial before Switzerland's Federal Criminal Court.
Swiss prosecutors said Platini worked as a consultant for Blatter between 1998 and 2002 and received annual compensation of 300,000 Swiss francs from FIFA, a payment that was determined by a written contract signed by both men.
In 2011, around eight years after the end of his consulting position, Platini demanded back payment of 2 million Swiss francs, and FIFA made the payment with Blatter's approval.
Swiss prosecutors said the payment was made without a legal basis, saying it "damaged FIFA's assets and unlawfully enriched Platini."
Flashback: The U.S. Department of Justice in May 2015 indicted nine high-ranking FIFA officials, including active vice presidents, on charges relating to racketeering, wire fraud and money laundering conspiracies.
Go deeper: FIFA opens investigation into NWSL allegations of abuse
Go deeper