Billions committed to conservation and renewables at COP26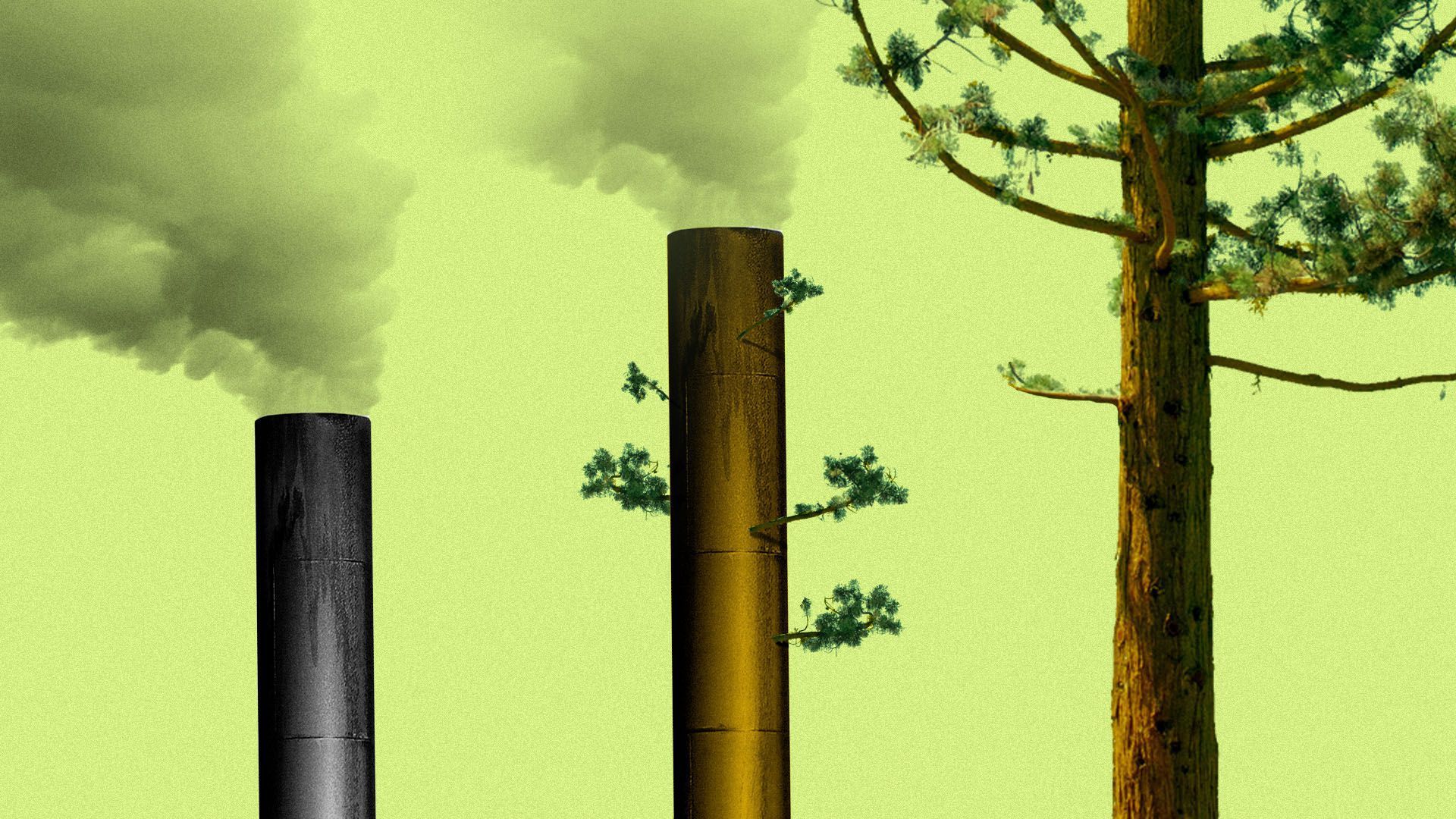 Big-dollar efforts from public and private entities announced Tuesday could yield carbon emissions reductions in the electricity sector, via land and forest conservation and other means.
Why it matters: A running theme at COP26 is corporations and nonprofits teaming up to build momentum toward climate solutions.
First, the Rockefeller Foundation, the IKEA Foundation and the Bezos Earth Fund launched the Global Energy Alliance for People and the Planet. It aims to tackle access to renewable energy across Africa, Asia and Latin America during the next decade, along with carbon cuts and creating 150 million jobs.
The Bezos fund alone is putting $500 million toward this goal.
"The political assumption is all of this stuff is foreign assistance and aid and is somehow not prioritizing Americans first," Dr. Raj Shah, president of the Rockefeller Foundation, told Axios' Mike Allen in an interview.
"And I think the opposite is true. I think by bringing everyone together to solve the greatest existential challenge we all face, we're actually, you know, deeply prioritizing the security of our own people," Shah, who headed USAID during the Obama administration, said.
The effort has investment partnerships with development banks, including the Asian Development Bank and World Bank, along with Italy, the U.K. and Denmark.
Separately, the LEAF Coalition to protect tropical forests announced it has reached its $1 billion goal for commitments to countries and states to protect tropical forests and reduce deforestation.
The group says it will sign its first letters of intent with Costa Rica, Ecuador, Ghana, Nepal and Vietnam, according to a statement, and will expand to new partners including Walmart.org.
The coalition, co-founded by Amazon, helps pay national and sub-national governments to protect lands for verified reductions in deforestation.
Go deeper: What to know about COP26 in Glasgow
Editor's note: This story has been updated to indicate Amazon's role in the LEAF Coalition.
Go deeper