Coca-Cola buys rest of BodyArmor in its largest-ever brand acquisition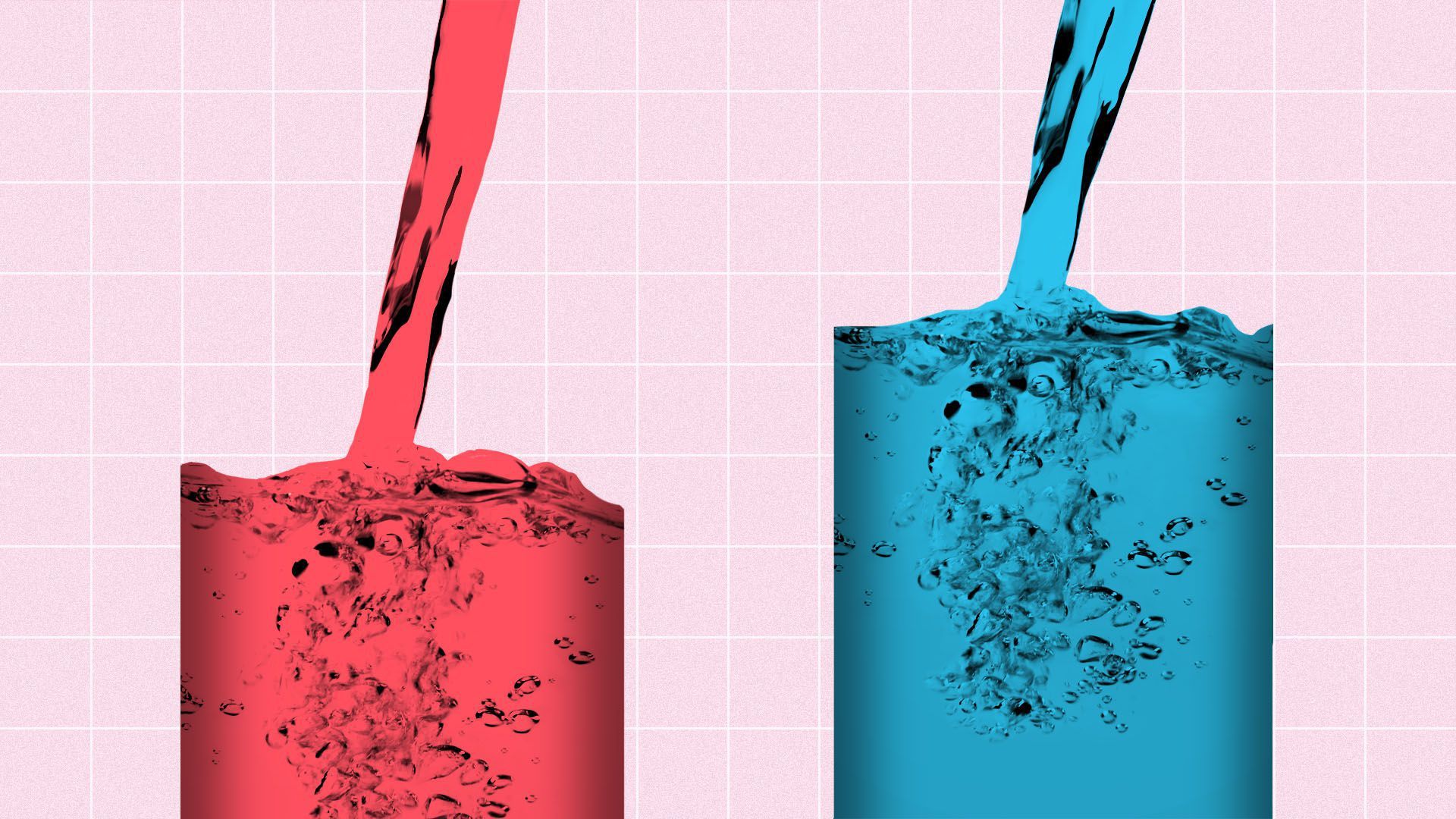 Coca-Cola acquired full control of BodyArmor on Monday in a deal that values the sports drink company at $8 billion.
Why it matters: This is the largest brand acquisition in Coke's history and should give Pepsi-owned Gatorade some fierce competition in the market.
The backdrop: Mike Repole founded BodyArmor in 2011, just four years after selling his previous company, Glacéau (SmartWater, VitaminWater), for $4.1 billion — also to Coke.
BodyArmor made headlines in 2014 when Kobe Bryant bought a 10% stake and hit it big in 2018 when Coke bought 15%. Now, Coke is acquiring the remaining 85%.
Of note: Bryant's family will collect roughly $400 million from the sale just a few months shy of the two-year anniversary of his passing.
The big picture: Gatorade still dominates, but BodyArmor — created as a healthier alternative — has narrowed the gap in recent years.
In 2015, Gatorade had 77% market share, compared to 18% for Powerade and 0.5% for BodyArmor.
As of last month, Gatorade was down to 64%, with BodyArmor (18%) leapfrogging Powerade (13%), per WSJ (subscription).
Between the lines: BodyArmor has signed big-name athlete partners like Naomi Osaka and Kyler Murray to compete with Pepsi's established giant, while Gatorade has launched new, healthier products.
BodyArmor's sales have exploded since Coke's initial acquisition, from $250 million domestically in 2018 to an expected $1.4 billion this year.
The sports drink market itself has also expanded, suggesting the newcomer isn't stealing market share so much as creating it.
The bottom line: Repole last year said BodyArmor "is either going to go bankrupt in five years or ... be the No. 1 sports drink by 2025." Monday's news makes the latter sound a little less crazy.
Go deeper