Bipartisan group of senators announce compromise on voting rights bill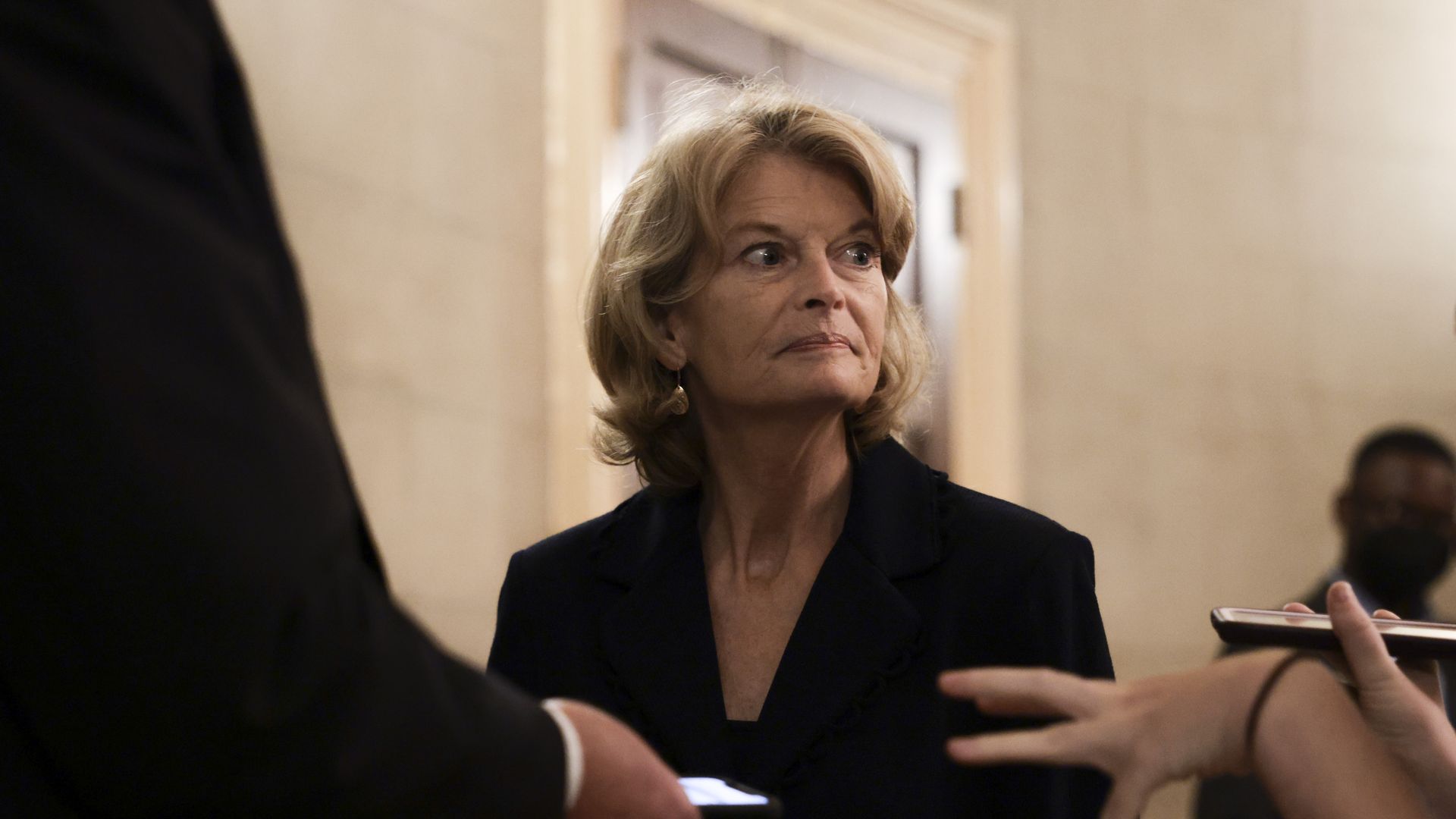 A bipartisan group of senators on Tuesday announced a compromise on the John Lewis Voting Rights Advancement Act.
Why it matters: The proposal comes after several months of bipartisan negotiation that aimed to build "broader support" for the bill in the Senate, where Republicans have blocked previous House-passed voting measures.
The House passed the voting rights bill in August in an effort to restore portions of the Voting Rights Act of 1965 and combat a wave of new voting restrictions in Republican states.
Sen. Lisa Murkowski (R-Alaska), who negotiated for the compromise, reiterated the need for the measure to get passed, saying, "We must put aside our differences and come together."
Details: The proposal introduced several changes to the original voting rights measure, namely clarifying what factors courts can consider in determining if Section 2 of the Voting Rights Act has been violated.
What she's saying: "Voting rights are fundamental to our democracy and how we protect them defines us as a nation," Murkowski said in a statement.
"Every American deserves equal opportunity to participate in our electoral system and political process, and this bill provides a starting point as we seek broader bipartisan consensus on how best to ensure that," she added.
What to watch: The Senate will vote on Wednesday to debate the legislation.
Go deeper