Biden announces new strategy to reduce military and veteran suicides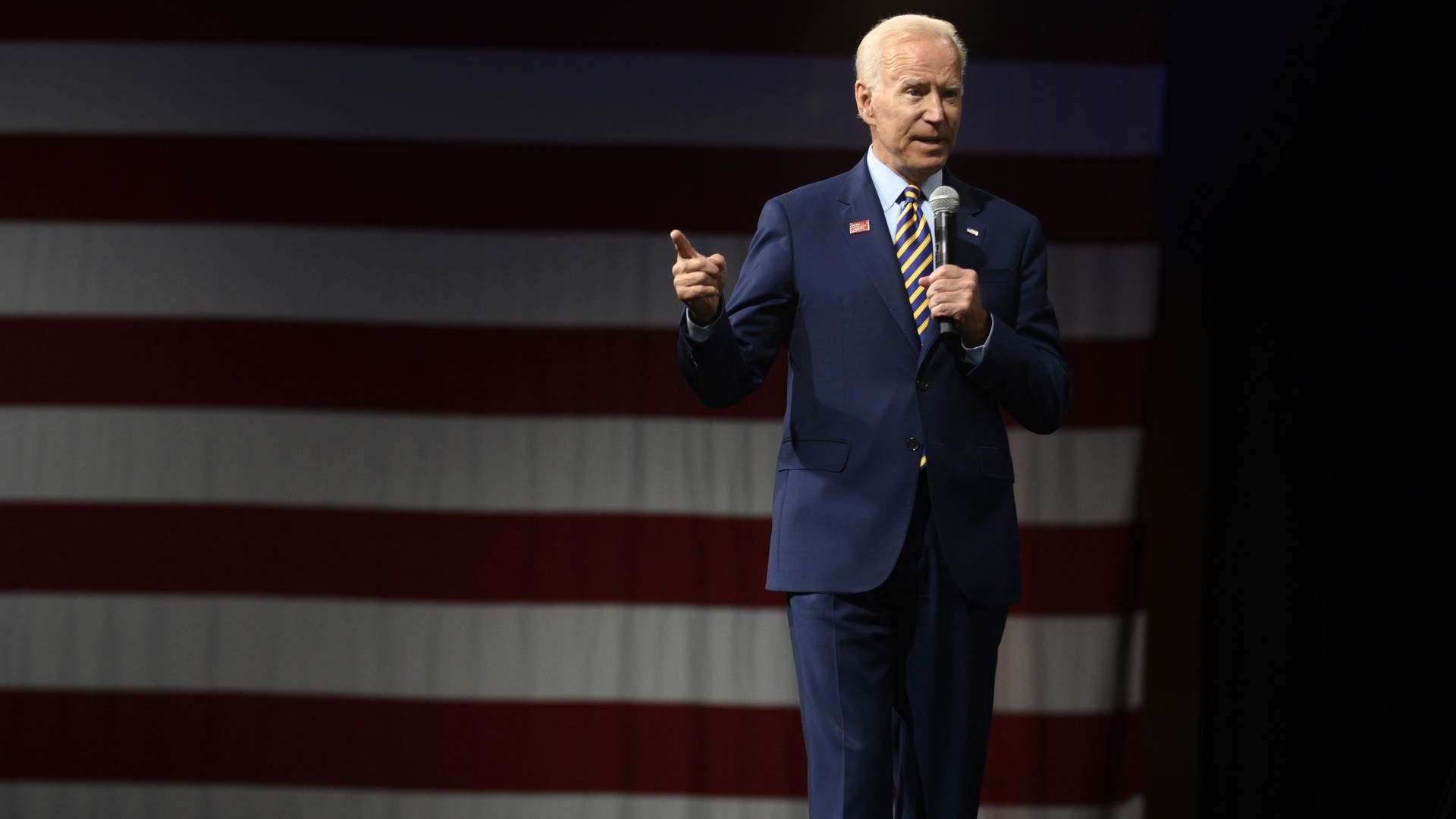 President Biden announced on Tuesday a new strategy to reduce military and veteran suicide that includes promoting safe firearm storage and guides for firearm dealers.
Why it matters: "Since 2010, more than 65,000 veterans have died by suicide — more than the total number of deaths from combat during the Vietnam War and the operations in Iraq and Afghanistan combined," the White House wrote in a news release.
The strategy is pillared by five priorities, per the White House:
Improving lethal means safety
Enhancing crisis care and helping care transitions
Increasing access to effective care
Addressing risk and protective factors
Increasing research.
Lethal means safety "is an intentional, voluntary practice to reduce one's suicide risk by limiting access to those lethal means," per the Department of Veterans Affairs. The administration's strategy includes creating a campaign aimed at providing safer storage for firearms and medications.
Of note: The DOJ is expected to soon finalize a proposal from the Bureau of Alcohol, Tobacco, Firearms and Explosives that would require firearms dealers to make compatible secure gun storage or safety devices available for purchase, per the White House.
As part of the strategy, ATF will issue a best practices guide to all federal firearm dealers that will include materials "to distribute to customers to help them better understand their legal obligations as firearms owners."
What they're saying: "It is up to us to do everything in our power to live up to our most sacred obligations," Biden wrote in a note introducing the strategy.
"We owe it to the memories of those we've lost — and we owe it to the futures of those we might save," Biden added.
Go deeper:
If you or someone you know may be considering suicide, contact the National Suicide Prevention Lifeline at 1-800-273-8255 (En Español: 1-888-628-9454; Deaf and Hard of Hearing: 1-800-799-4889) or the Crisis Text Line by texting HOME to 741741.
Go deeper