Biden moves to curb methane emissions from oil and gas production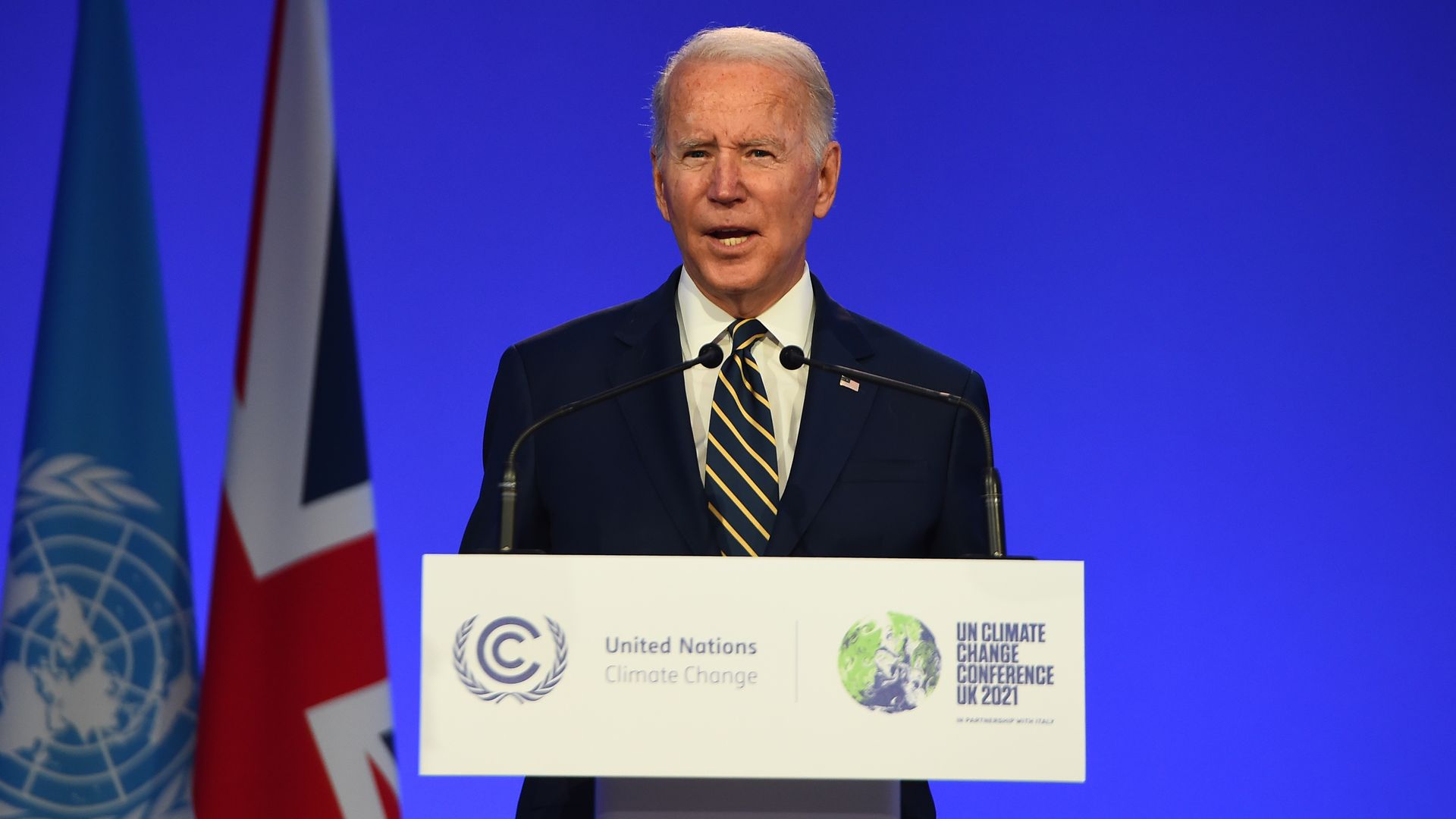 The Biden administration announced Tuesday plans to reduce methane emissions from the gas and oil sector.
Why it matters: For the first time ever, the Environmental Protection Agency would move to regulate new and existing oil and gas operations for methane emissions, a potent greenhouse gas, Biden administration officials said at a briefing.
The big picture: The proposal follows Biden's executive order in January directing the EPA to issue regulations under the Clean Air Act to reduce the oil and gas industry's methane emissions. The president was expected to announce the new plan at COP26 later Tuesday.
The proposed rules would target methane leaks and occurrences of the gas being purposefully vented during production, according to the officials.
About 75% of all methane emissions would be covered by the new EPA rule, the officials said.
Of note: A sweeping UN report found in May that methane emissions from sources including oil and gas and agriculture have contributed to thousands more deaths per year from air pollution than previously thought — while simultaneously leading to a rapid increase in global average temperatures.
The world would need to cut 40-45% of human-caused global methane emissions by 2030 in order to avoid 0.3°C of warming, the report warned.
Go deeper: Biden's climate plan will require creativity and persuasion
Editor's note: This article has been updated with new details throughout.
Go deeper