How global supply chain backlogs could turn into gluts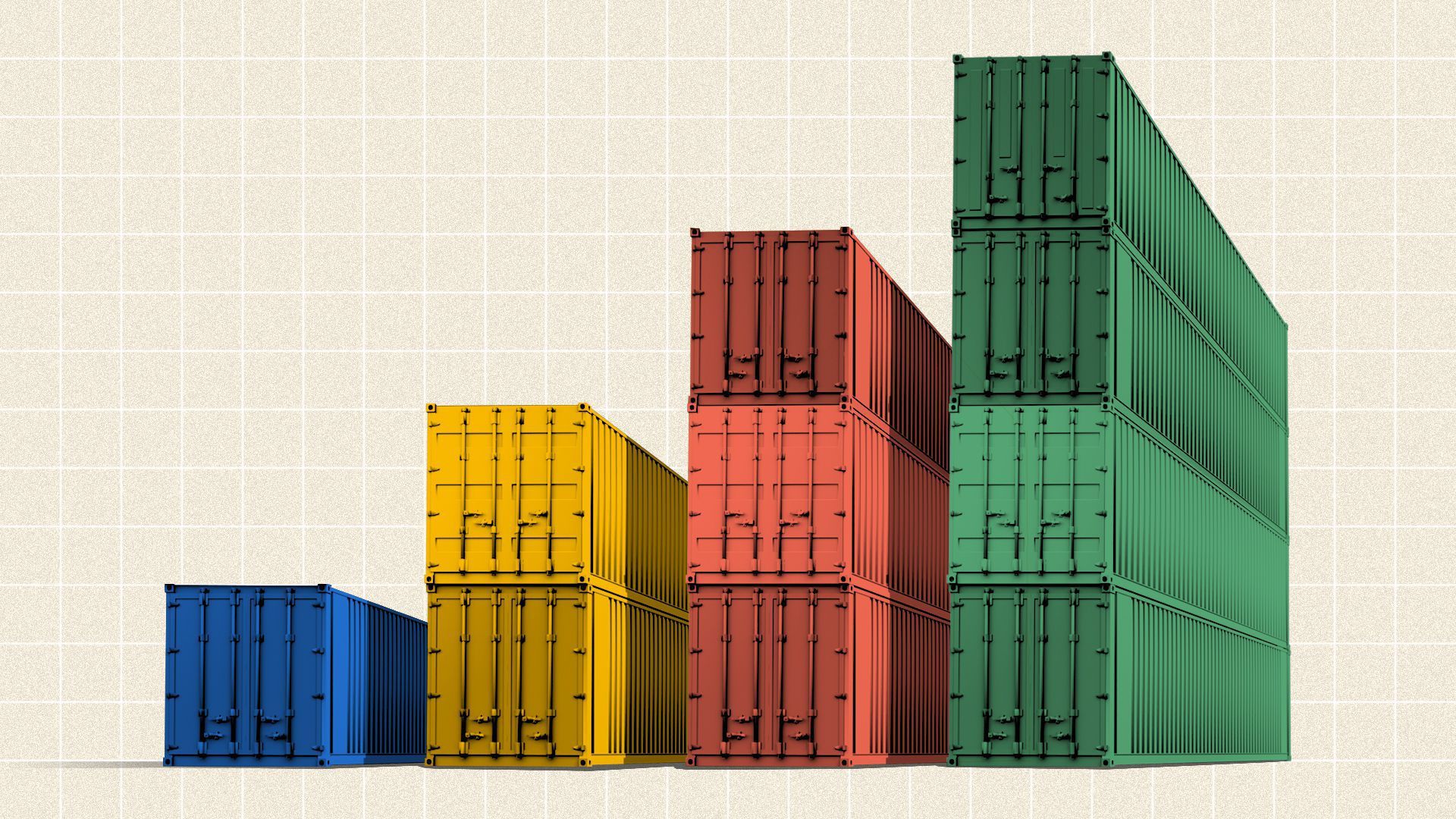 How's this for a contrarian supply chain take: maybe there will be gluts, and soon.
The big picture: A natural response in a supply-constrained environment is to order extra.
It appears that's just what some retailers have been doing heading into the holiday season, Reuters reports.
Why it matters: A real risk in the current environment of backlogs is an eventual overcorrection, which could lead to gluts of certain items.
What they're saying: "I think a lot of companies are double ordering, which is typical any time there are supply constraints," Yung-Yu Ma, chief investment strategist at BMO Wealth Management, tells Axios.
"With everything being so backed up, it wouldn't surprise me if we get to January and February, and have a bit of a glut because some products didn't make the shelves by the holiday season," he adds.
Case in point: Ryan Gunnigle, CEO of toymaker Kids2, tells Reuters that customers "are just flinging crazy orders right now, so it's hard to determine the real level of demand."
The bottom line: Even in normal times, managing inventories and staying ahead of trends in consumer tastes can flummox seasoned operators. The pandemic recovery is anything but normal — so expect these types of extremes.
Go deeper: Health care plagued by new supply chain shortages
Go deeper