Andrew Cuomo is target of off-Broadway play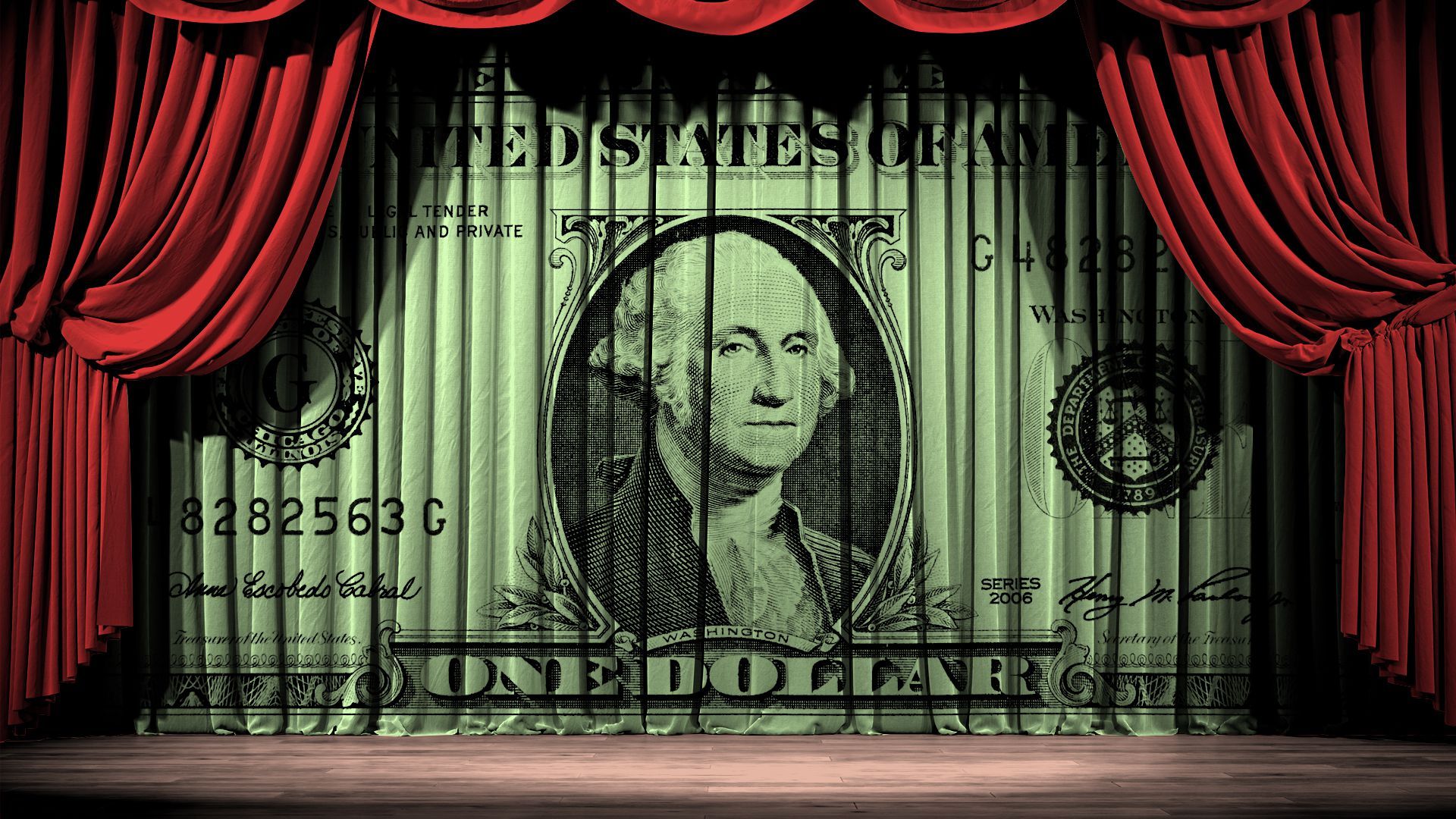 In the early aughts I wrote thousands of words about Hank Morris, a New York political operative turned private equity placement agent turned convict. But until last night we'd never spoken. And he has some things he wants me, and by extension you, to know.
Driving the news: Morris is about to debut "A Turtle on a Fence Post," a musical comedy that he originally conceived as a one-man show while serving his multi-year prison sentence (the playbill credits Prisoner #11R0731 for the book). Previews began last week, with opening night on Nov. 14 at the off-Broadway Theater 555.
This isn't some rinky-dink vanity play. It's got a legit director, cast and sincere hopes of eventually moving to Midtown.
It also has a target: Andrew Cuomo, who sent Morris away when he was still New York AG.
Backstory: Morris was part of a major pay-for-play scandal involving the New York state pension system, whereby private equity firms paid alleged kickbacks in exchange for fund commitments. Among those also involved were The Carlyle Group, Riverstone Holdings and now-defunct PE firms Aldus Equity, Quadrangle Group and Pacific Corporate Group.
There also was a bizarre subplot involving a direct-to-DVD film called "Chooch," produced by the brother of a top pension fund official. Morris invested personal money into the film, which was distributed by a Quadrangle Group portfolio company (following alleged coercion). Yes, I have a copy and it is unwatchable.
The only two people who ended up in jail were former New York State Comptroller Alan Hevesi, who took bribes, and Morris, a Hevesi ally who was convicted under New York's Martin Act (although he did register as a placement agent, unlike some others of that era, and his actions were more about influence-peddling than directly illicit activities). Others paid fines and were subjected to various penalties.
"I think what I did was wrong," Morris tells me. "I had special access at the comptroller's office and I took advantage of it."
But he also believes Cuomo had a conflict of interest because Morris had repeatedly turned down Cuomo's requests to help in his political endeavors. "He should have recused himself from the investigation, but instead he drove it."
Morris was repeatedly denied parole, something he seems to think Cuomo may have had a role in, with a New York State Supreme Court judge later finding that the parole board had acted "arbitrarily and unjustifiably."
Morris refers to the play as "a fictionalized version of what happened to me," but there are plenty of real-life PE anecdotes for industry watchers. In one scene, for example, a character speaks on the phone with Carlyle Group's David Rubenstein, who's called to solicit Morris' help in getting a pension fund investment.
The bottom line, per Morris: "I hope the play does two things: First, serve as an impetus for parole reform in New York. Second, I hope it leads to you and your colleagues taking a hard look at Cuomo's whole record, not just what's come out recently. I don't think that's really been done … What you wrote in 2009 and 2010, I don't think that was the whole story."
Go deeper