Global COVID death toll tops 5 million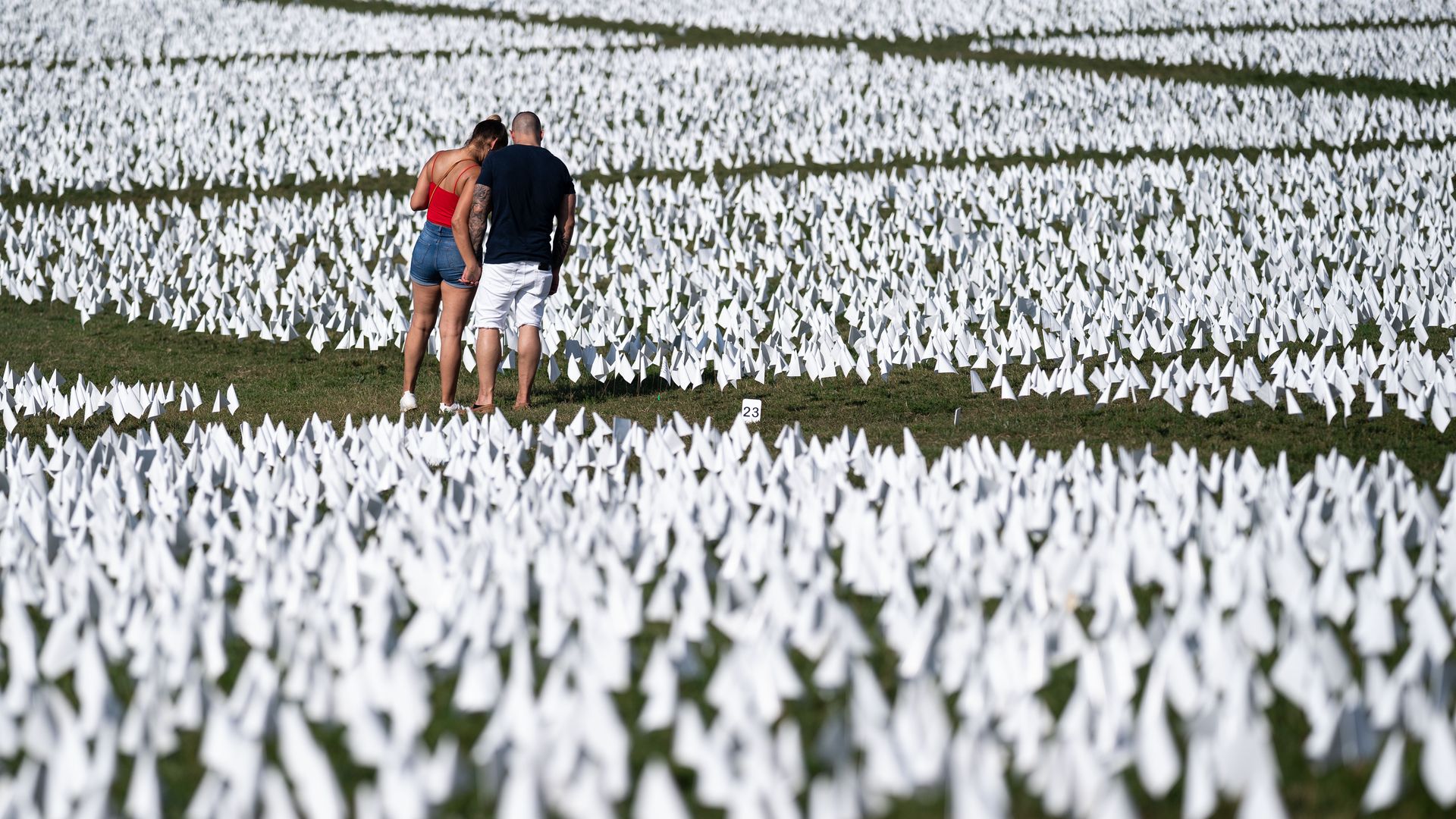 The global toll of confirmed deaths from the coronavirus surpassed 5 million on Monday, according to data from Johns Hopkins University.
Why it matters: The first known death from COVID-19 was announced on Jan. 11, 2020, in Wuhan, China, where the pandemic began. Nearly two years later, the U.S. tops the globe with 745,836 deaths. Brazil follows with 607,824.
The actual number of deaths is believed to be higher due to possible data concealment and cases that were overlooked in 2019.
Between the lines: While billions of COVID vaccine doses have been administered worldwide, disparities in global vaccine rollout persist, with low-income countries lagging far behind wealthier ones.
Just under 6% of Africa's population are fully vaccinated, according to the Centers for Disease Control and Prevention.
Almost 250 million COVID cases have been reported worldwide, John Hopkins University data shows.
What to watch: Eye-catching memorials — honoring individual victims with flags, hearts, ribbons, rocks, quilt panels and other simple objects — have sprouted from London to L.A., Indonesia to Argentina, AP reports.
What they're saying: "With almost 50,000 deaths a week, the pandemic is far from over — and that's just the reported deaths," WHO Director-General Tedros Adhanom Ghebreyesus said at the World Health Summit.
Go deeper