Over 100 world leaders commit to reversing deforestation by 2030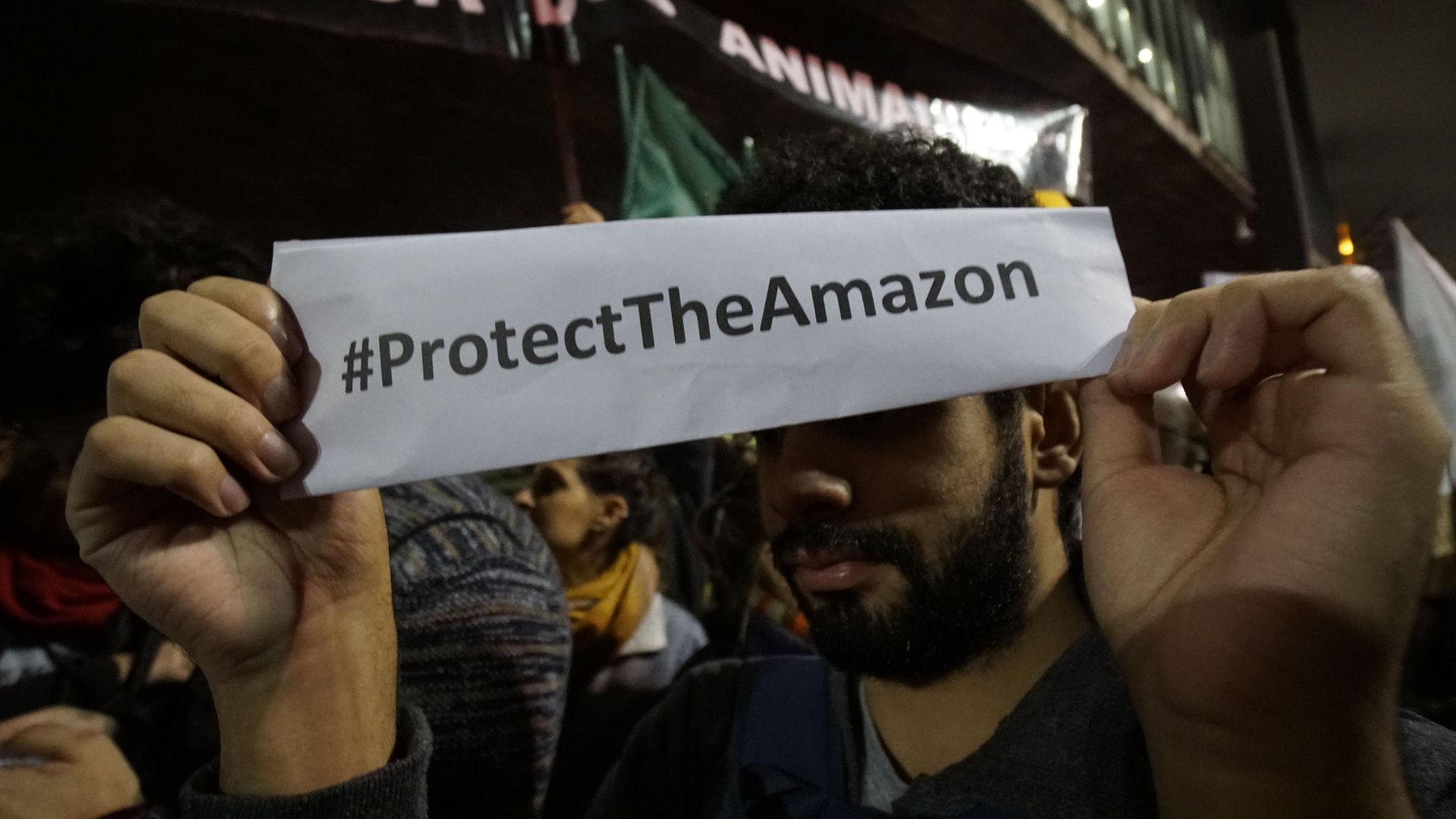 More than 100 world leaders representing over 85% of the world's forests say they will halt and reverse deforestation and land degradation by 2030, the U.K. government announced Monday as the COP26 conference continued in Glasgow, Scotland.
Why it matters: Forests are considered a key to addressing the effects of climate change — one-third of global CO2 released from burning fossil fuels is absorbed by forests every year, according to the International Union for Conservation of Nature — but they're disappearing at an alarming rate.
Details: The new forest deal brings together an alliance of governments, investors, businesses and communities.
Twelve countries, including the U.S., will commit $12 billion in public funds from 2021 to 2025 to protect and restore forests, tackle wildfires and support Indigenous rights.
CEOs from more than 30 financial institutions will commit to eliminating investment in activities linked to deforestation.
Governments that make up 75% of global trade in forest-threatening commodities, such as palm oil, will commit to delivering sustainable trade and reducing pressure on forests, including bolstering support for smallholder farmers and improving the transparency of supply chains.
What they're saying: "Tackling deforestation is an essential component of keeping global warming below 1.5C," Simon Lewis, professor of global change science at the University College London, said in a statement.
"It is good news to have a political commitment to end deforestation from so many countries. ... That Indigenous Peoples are finally being acknowledged as key protectors of forests is particularly welcome," Lewis said. "However, the real challenge is not in making the announcements, but in delivering synergistic and interlocking policies and actions that really do drive down deforestation globally."
"For a long-term solution the international community must also help ensure the socio-economic needs and aspirations of the people who live in and around the forests are met," noted Ana Yang, executive director of the Chatham House Sustainability Accelerator.
"We look forward to a day when the political and economic sectors will push for secure tenure for [Indigenous] communities, not just because it is the right thing to do, but because it is appropriate — in fact urgent — in light of the evidence that we represent an effective and untapped solution for the deforestation they have been unable to stop on their own," added Joseph Itongwa Mukumo, coordinator of the Network of Indigenous Peoples and Local Communities for the Sustainable Management of Forest Ecosystems.
Go deeper