Biden apologizes at climate summit for Trump's Paris accord withdrawal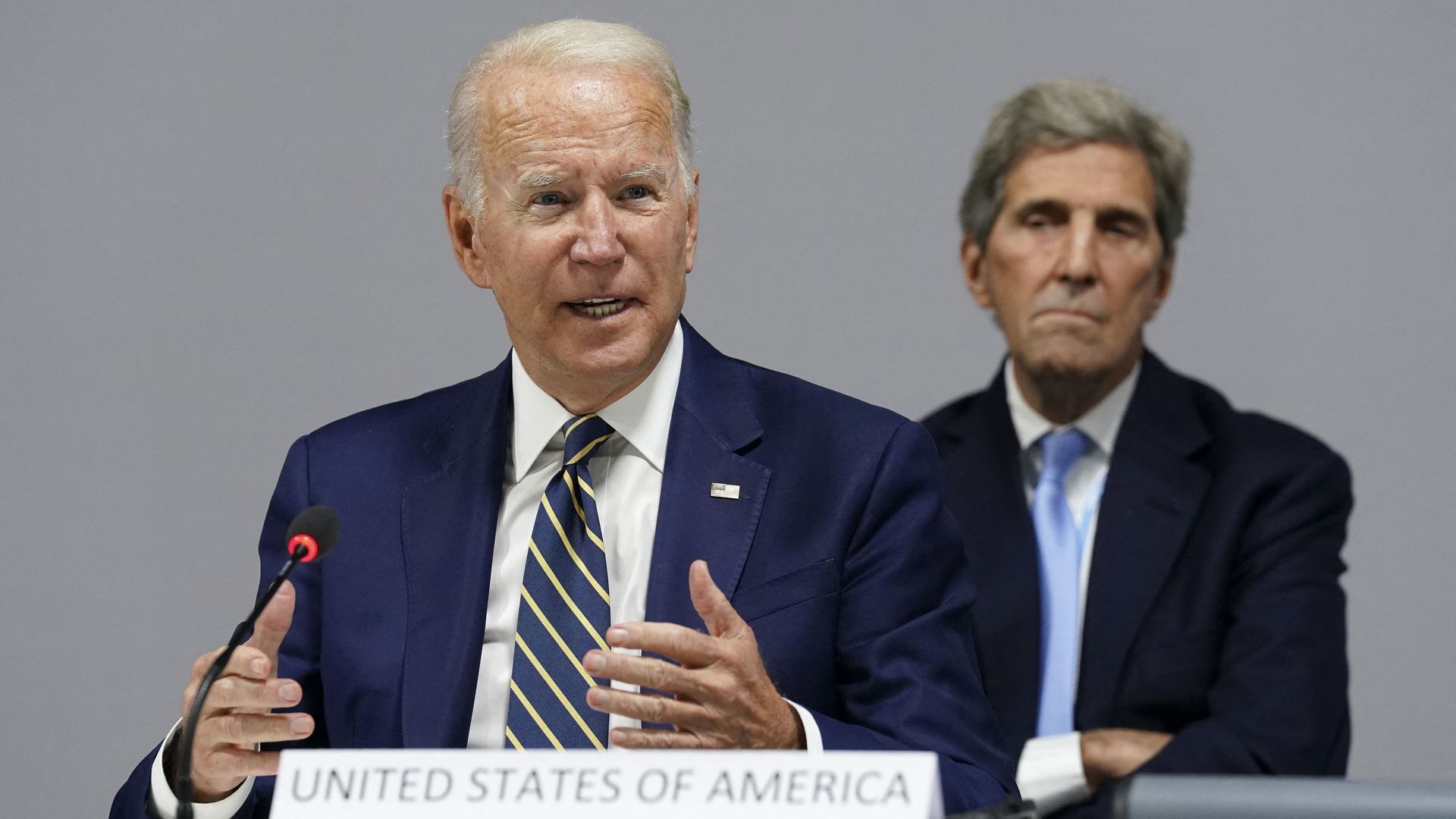 GLASGOW, Scotland — Addressing his fellow world leaders at the COP26 climate summit, President Biden apologized for former President Trump's decision to withdraw the U.S. from the Paris climate accord.
Why it matters: Biden is trying to rally more ambitious climate action at the crucial summit in Glasgow, and he elected to acknowledge the elephant in the room — that it's no sure thing that the only country in the world to withdraw from Paris will be embraced as a moral leader on climate.
What he's saying: "I guess I shouldn't apologize, but I do apologize for the fact that the United States under the last administration pulled out of the Paris accord. That kind of put us behind the eight ball a bit," Biden said.
Biden also suggested that Americans had been slow to acknowledge the threat from climate change.
"The American people, four or five years ago, weren't at all sure about climate change, whether it was real. Well, they have, as they say in southern parts of my state, seen the lord. They've seen what's happened back home, the incredible changes that are taking place, and they're now finally — finally, finally, finally — realizing the sense of urgency that you all are."
Context: Biden was seated alongside fellow presidents and prime ministers at a gathering on climate "ambition and solidarity" hosted by U.K. Prime Minister Boris Johnson.
"When future historians look back on the 2020s, I think they'll find that we let this final chance to stem the crisis slip through our fingers because we did too little or failed to act, or are they going to say that in the 2020s we stepped up and ... to do what's necessary?" Biden asked.
"The United States, if I have anything to do with it, will do our part," he said.
Go deeper: Biden urges world to "answer history's call" at COP26
Go deeper