An up-and-coming title: "Chief heat officer"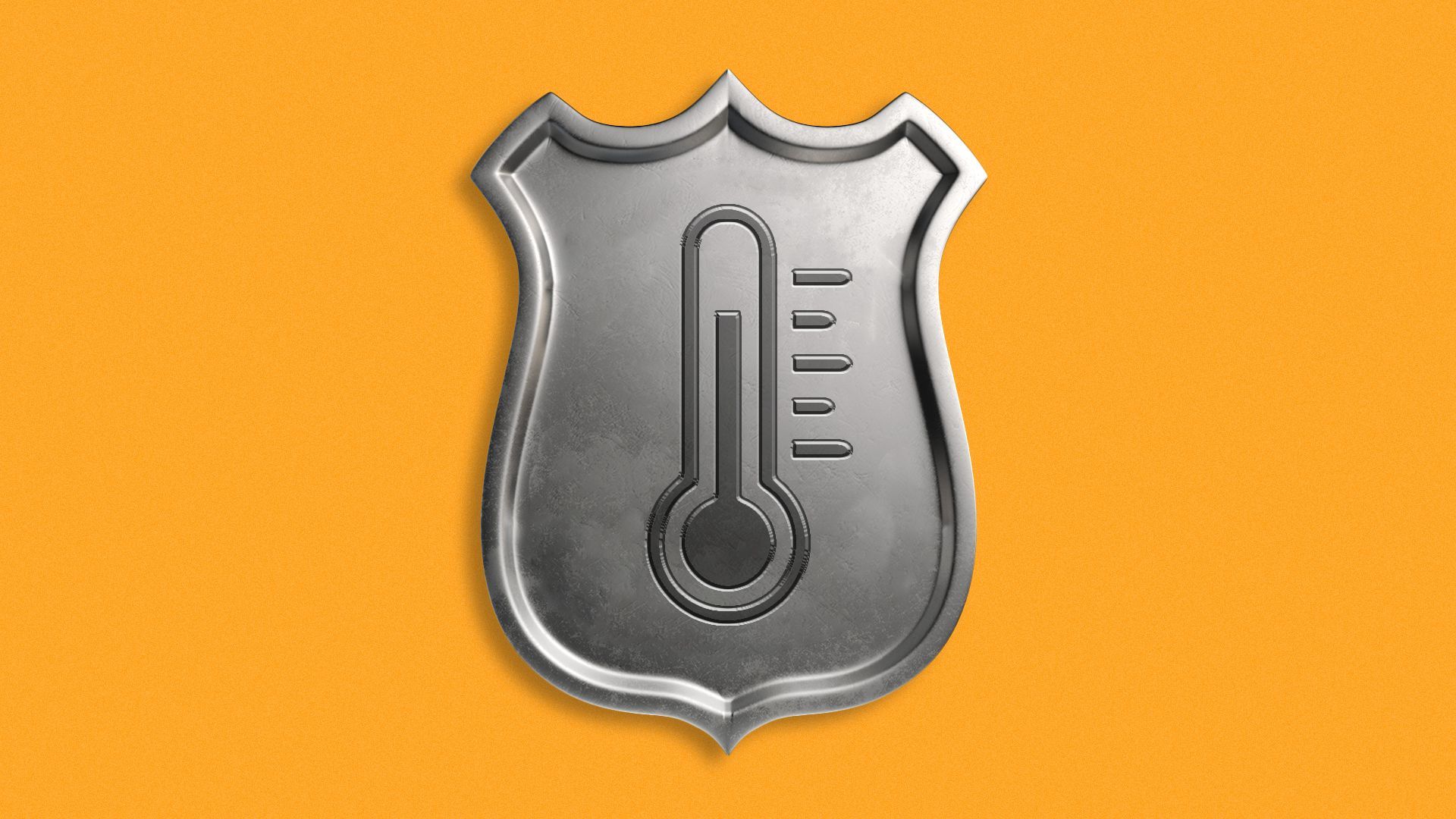 Cities around the world — starting with the ones most imperiled by climate change — are hiring "chief heat officers" to devise cooling strategies and take immediate action.
Why it matters: Fatal heat waves, wildfires, hurricanes and floods are growing more frequent and deadly, and —to date — few municipalities have dedicated officials or organized structures in place to handle them.
Driving the news: Phoenix, which is one of the fastest-warming cities in the country, recently set up an Office of Heat Response and Mitigation and hired an environmental sciences professor from Arizona State University, David Hondula, to lead it.
Phoenix "experienced its hottest summer on record last year, with more than 114 days where the thermometer tipped past 100°," per Architectural Digest.
"This year, at least 113 deaths in Maricopa County have been attributed to high temperatures, more than double reported in 2020."
Phoenix's move comes on the heels of Miami-Dade County hiring the first U.S. chief heat officer, Jane Gilbert, who's trying to mitigate temperature inequities between wealthy coastal neighborhoods and inland Black and Latino ones.
Kate Gallego, the mayor of Phoenix, tells Axios that the heat office will be "data driven" and "look at the best possible solutions out there for managing heat."
An example is cool pavement, "where we've applied a coating and found that it can [have] 10 to 12 degrees cooling impact," Gallego said.
"Every summer, when you're an elected official in Phoenix, people say, 'Aren't you going to do something about the heat?'" Gallego says. "And so now we are absolutely saying, 'Yes this is, this is it.'"
Where it stands: The idea that heat can be managed better through city government has been swirling in academic circles for about a decade, and now it's being recognized more broadly, Hondula, Phoenix's chief heat officer, tells Axios.
His priorities include adding tree canopies, reflective roofs and cooling sidewalks — particularly to reduce dangerous nighttime temperatures.
Another top concern is protecting homeless people and outdoor workers. "We all need to think about emergency services, where do we need to get people out of harm's way?" Hondula tells Axios.
He'll also be working with the city's parks department — which last summer restricted access to some trails over heat concerns — to see "where we can put water bottles into peoples' hands."
Unlike Miami, where the heat officer position is funded philanthropically, Phoenix has built Hondula's office into its budget.
"That's important, because it means heat management has a seat in every table in the city," Gallego says.
Hondula says his office has "a dual and equal focus on heat mitigation — the strategies to cool the city and make people more comfortable as they move about it — and heat response strategies to protect people."
The big picture: Athens hired a chief heat officer this summer (when the mercury hit 111 degrees) and the city of Freetown in Sierra Leone recently did the same.
The Atlantic Council's Adrienne Arsht-Rockefeller Foundation has a Resilience Center that funds and advises such initiatives.
What they're saying: Gilbert, Miami's chief heat officer, told Andrew Freedman of Axios Generate that "the heat-related threat that keeps her up at night is a large-scale power outage, or a prolonged power outage following a hurricane strike."
What's next: Other cities will follow suit, pronto. "We have gotten a lot of inquiries," Gallego said, including from cities in the Northwest during their heat wave this summer.
Gallego belongs to a bipartisan group called Climate Mayors and will be among the members attending this week's Glasgow summit.
"Almost every city has a traffic safety person and an air quality person," Gallego says. "We think there might be a day when most cities, particularly those most impacted, have a person looking at heat issues."
Go deeper