Raffensperger says he'd participate in interview for investigation into Trump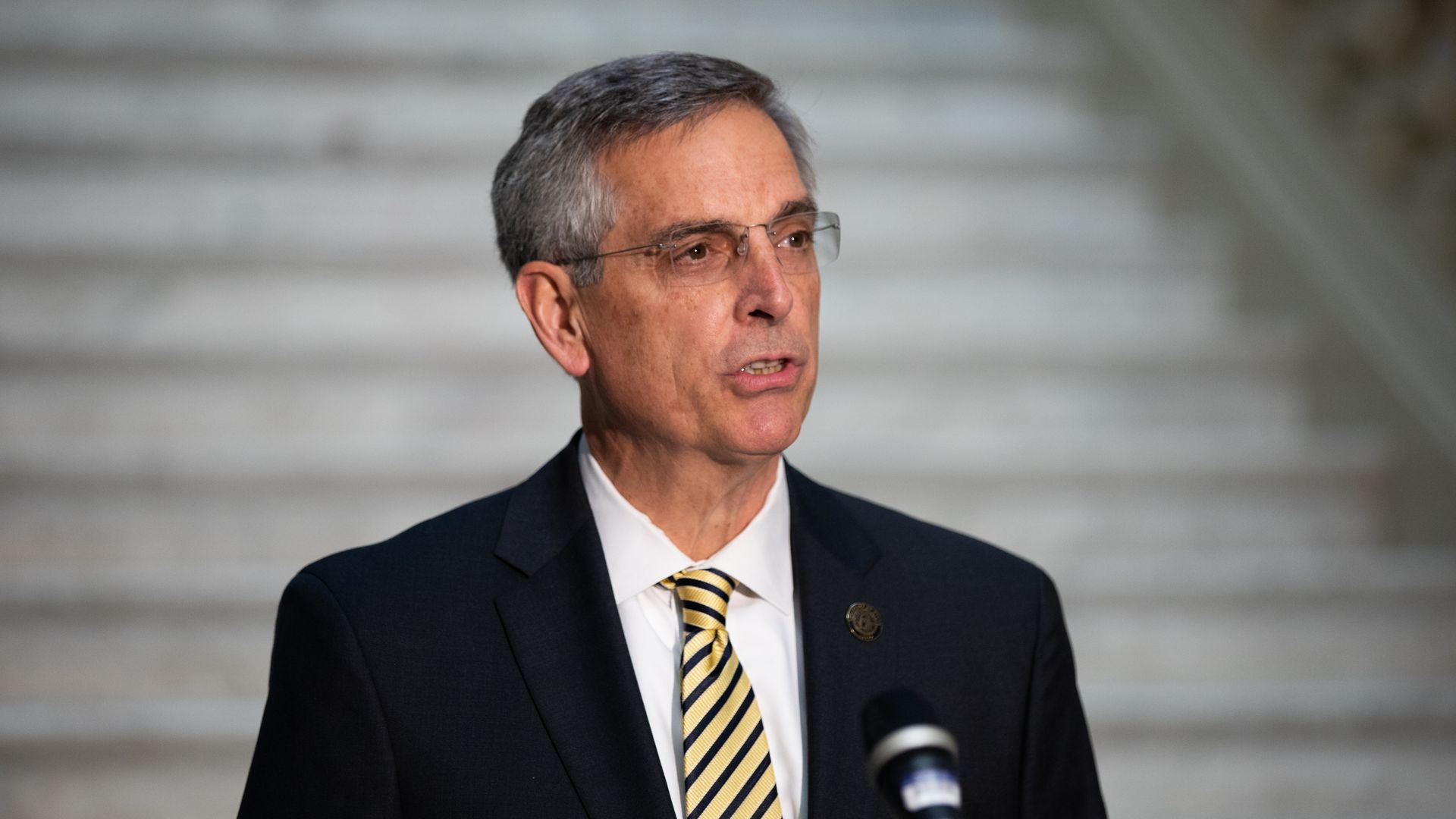 Georgia's Republican Secretary of State Brad Raffensperger told CBS' "Face the Nation" on Sunday that he would "gladly participate" in an interview with state prosecutors investigating former President Trump's efforts to alter the results of the 2020 election.
Why it matters: Raffensperger gained notoriety last year after refusing Trump's request to "find" the votes to overturn Georgia's election results and defended the state's 2020 vote count from members of his own party.
The big picture: Prosecutors in Georgia's Fulton County opened a criminal investigation into Trump's efforts to overturn the state's election result last February, per the New York Times.
Fulton County District Attorney Fani Willis sent letters to state officials asking them to preserve documents relevant to the investigation, per the Times.
What he's saying: Raffensperger said that though he hasn't been interviewed, his office has been working with investigators.
"[W]e fully complied, sent all the documents that we had, and she actually talked to some of our staff members," he said.
If called for an interview, Raffensperger said he would "gladly participate in that because I want to make sure that I follow the law, follow the Constitution."
"And when you get a grand jury summons, you respond to it."
Go deeper