Delaying vaccine mandate until after holidays would be "big mistake," Raimondo says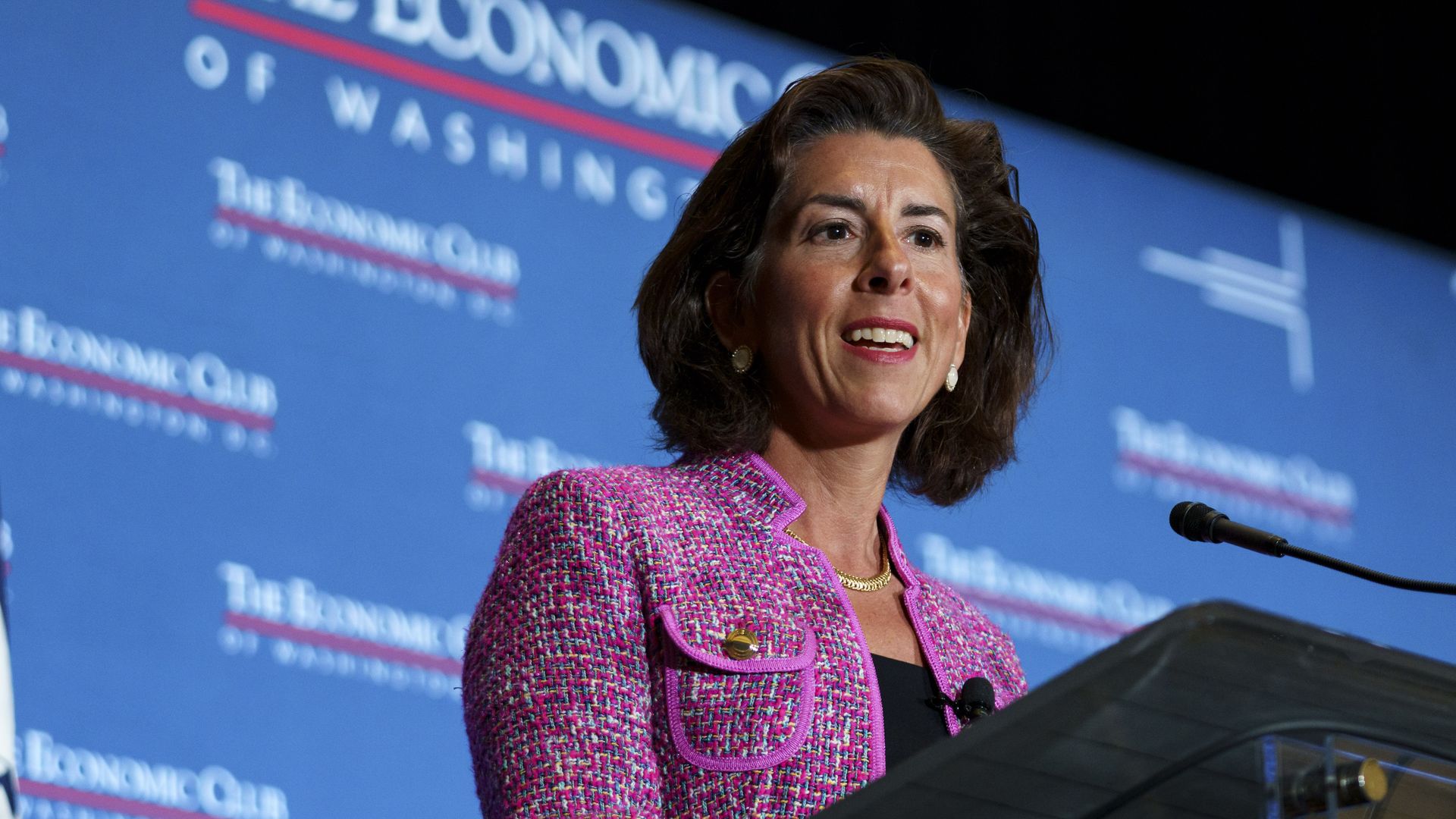 Commerce Secretary Gina Raimondo told CBS' "Face the Nation" on Sunday that delaying the establishment of vaccine mandate deadlines until after the holidays would be a "big mistake."
Why it matters: In September, the Biden administration announced it would be working with the Department of Labor's Occupational Safety and Health Administration (OSHA) to require vaccinations or once-a-week testing for companies with more than 100 employees.
The vaccine mandate deadlines for federal workers and contractors are approaching rapidly, on Nov. 22 and Dec. 8, respectively.
The deadline for the private sector mandate is set to be rolled out in the coming weeks, and dozens of groups have sought meetings with the Office of Management and Budget (OMB), with some asking for implementation to be delayed until after the holidays, per the Washington Post.
The big picture: Host Margaret Brennan pointed out that some retailers and businesses have pushed back against potentially imposing deadlines ahead of the holiday season for fear of exacerbating labor shortages.
Brennan also pointed to remarks by White House COVID-19 response coordinator Jeff Zients last week, who noted that the rules for the private sector would be finalized soon and that the administration is creating "flexibility" in the system.
What they're saying: "I think that would be a big mistake," Raimondo said when asked about the possibility of delaying the deadline until after the holiday season.
"People want to work in a workplace where they feel safe. ... The best thing we can do to get people back to work is to make sure everybody is vaccinated."
Go deeper